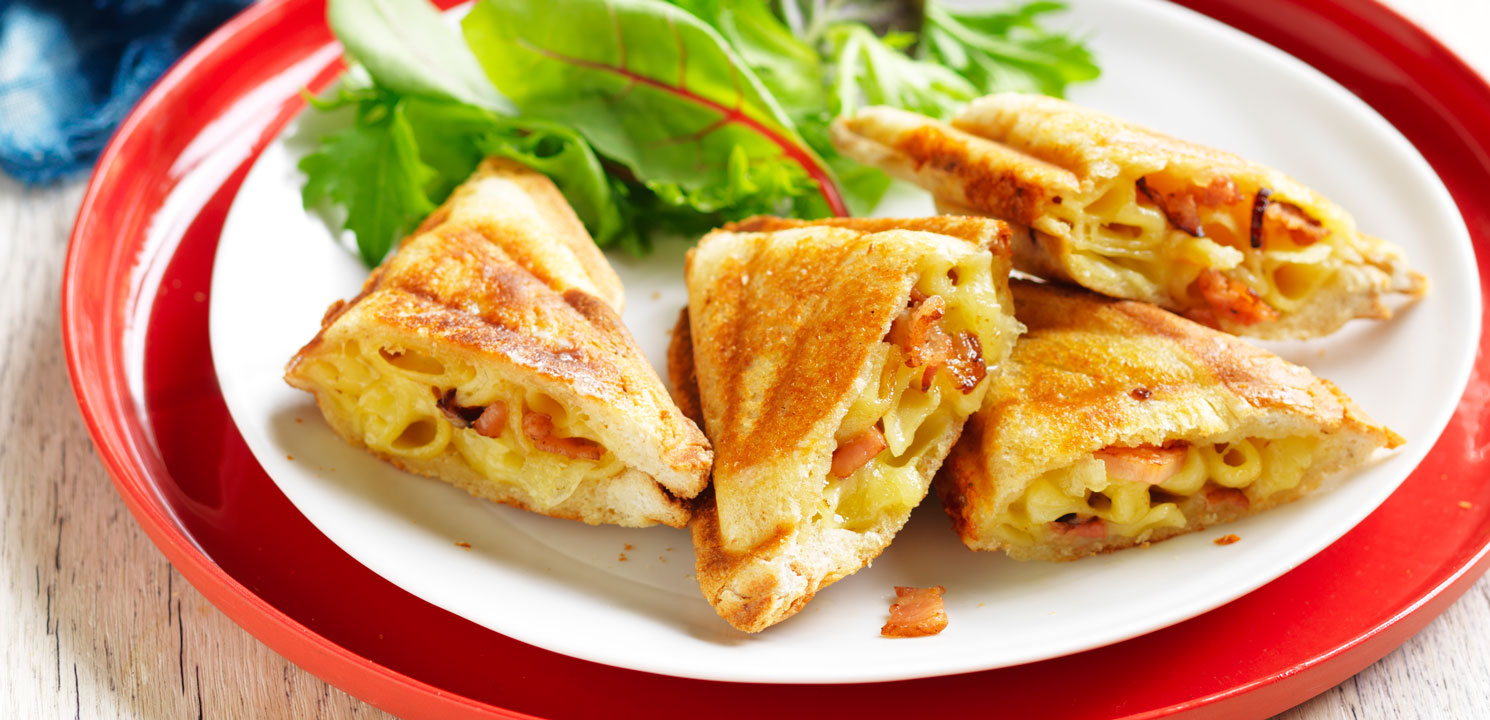 Snack, Sides and Starters
Bacon Mac 'N' Cheese Jaffles
Prep 10 mins. /Cook 8 mins.
Serves 4
Easy
Bacon Mac 'N' Cheese Jaffles
Method
---
Bacon Mac 'N' Cheese Jaffles
Preheat a jaffle maker. If using your own Mac 'N' Cheese filling, warm slightly in your microwave.

Spread bread on both sides with Western Star Spreadable Original Soft.

Dividing mixture evenly, top 4 slices of bread with the Mac 'N' Cheese, spreading out leaving a 1cm border. Top each sandwich with a Bega Tasty Natural Cheese Slice and then top with the remaining bread.

Cooking in 2 batches, place Mac 'N' Cheese filled bread into the jaffle maker and cook for 3-4 minutes until golden and toasted. Serve with a leafy green salad, if liked.
Quick & Easy Bacon Mac 'N' Cheese
Makes 7 cups (1kg)
Preheat oven to 200˚C/180°C fan-forced. Cook macaroni following packet directions. Drain and set aside.

Add bacon to a large non-stick frying pan, and dry-fry bacon over medium heat until crisp. Set aside to drain on paper towels.

Heat Western Star Spreadable Original Soft in the frying pan over a medium heat. Add cooked macaroni and bacon. Stir through half of the Bega Tasty Grated Cheese and stir until melted. Season with salt and pepper to taste. Stir until well combined.

Add mix to a baking dish and top with remaining cheese. Bake for 10 minutes until cheese is melted golden brown. Remove from oven and allow to rest for a few minutes, then serve.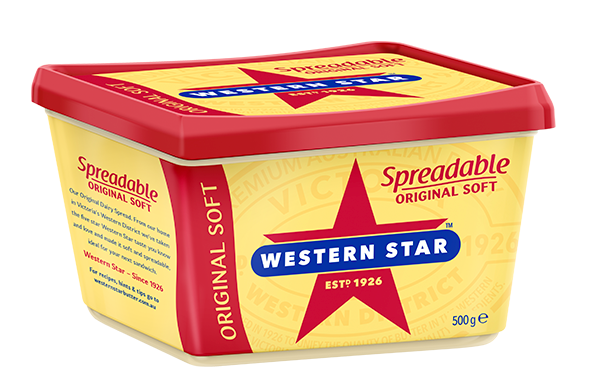 IN THIS RECIPE
Spreadable Original Soft
We've taken the five-star Western Star taste you know and love and made it soft and spreadable. Ideal for sandwiches, toast, pancakes and more.
LEARN MORE
More Snack, Sides and Starters recipes
Traffic light vegetables
A great side dish for kids. Cut zucchini, carrot and red capsicum into thin sticks or rounds (snow peas are great too), then sauté in butter and garlic until tender and fragrant.