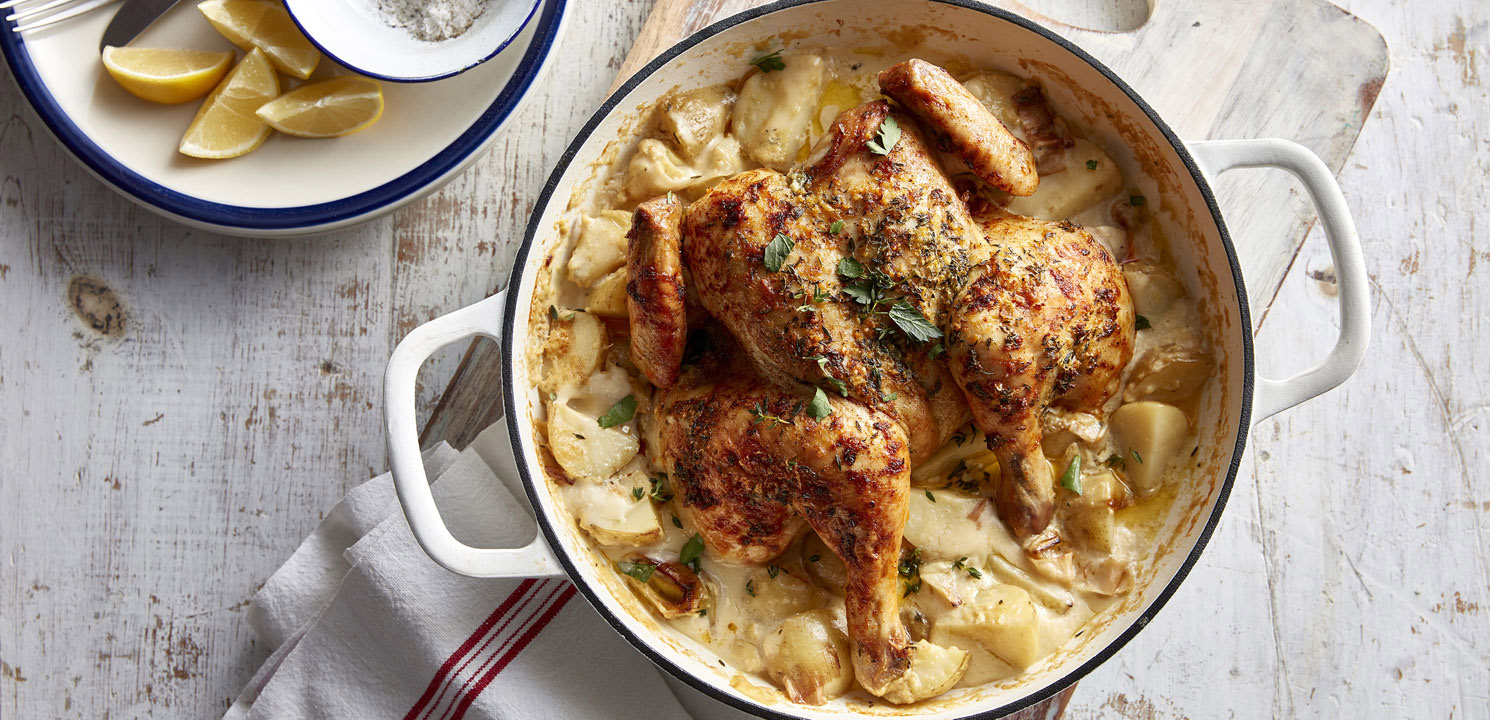 Mains
Creamy One Pot Roast Chicken
Prep 30 mins. /Cook 1h 30 mins.
serves 4
Easy
Creamy One Pot Roast Chicken
Method
---
Preheat oven to 200°C/180°C fan forced. Scatter the leek over the base of a large round flame-proof baking dish. Top with the chicken, breast side up.

Combine the Spreadable, thyme, lemon rind and garlic in a small bowl. Spread over the chicken and season with salt and pepper. Roast for 30 minutes.

Whisk together the cream, stock, mustard and brown sugar in a jug until well combined. Add the potatoes to the chicken at the 30-minute mark and pour the cream mixture over the chicken and potatoes. Roast for a further 45 minutes or until the chicken is golden and cooked through.

Carve and serve the chicken with the potatoes and the creamy sauce drizzled over. Scatter with fresh parsley and extra thyme sprigs and serve with your choice of steamed greens or side salad.
More Tips
If you have a larger or smaller chicken, please adjust cooking time accordingly until chicken is cooked through. You can check by piercing the chicken thigh near the bone, if the juices run clear, the chicken is cooked.
If you prefer a thicker sauce, transfer chicken and potatoes to a plate and cover loosely with foil to keep warm. Combine 2 teaspoons cornflour and 2 tablespoons of water in a jug and add to the creamy pan juices. Stir over medium heat until sauce thickens.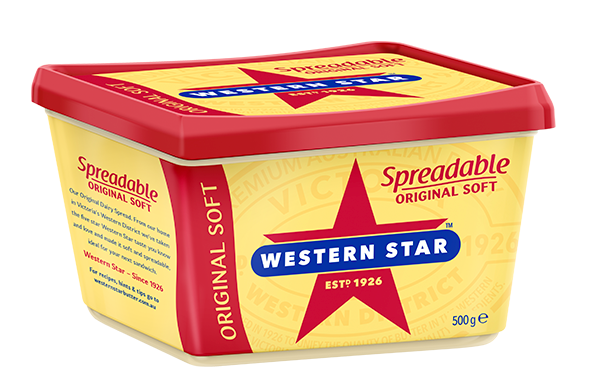 IN THIS RECIPE
Spreadable Original Soft
We've taken the five-star Western Star taste you know and love and made it soft and spreadable. Ideal for sandwiches, toast, pancakes and more.
LEARN MORE
More Mains recipes
Leek and Blue Cheese Quiche
Leek and Blue Cheese Quiche cooked with Western Star Original Butter.
Add extra flavour to filo
When brushing filo pastry sheets with butter for savoury applications, try melting the butter in the microwave with a bruised clove of garlic, for a little extra flavour!