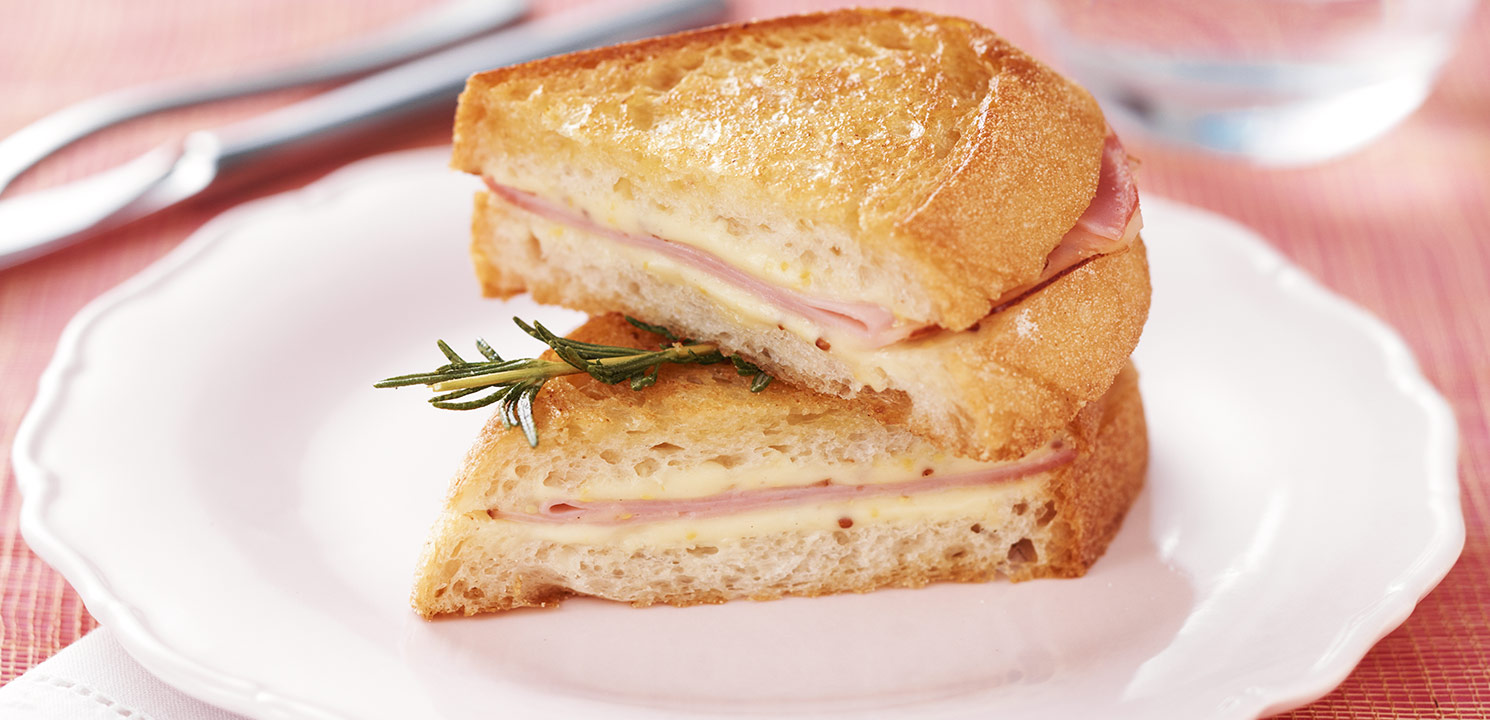 Snack, Sides and Starters
Croque Monsieur with Rosemary Butter
Croque Monsieur with Rosemary Butter
Method
---
Melt butter in a saucepan, add flour and cook, stirring for 1 minute. Whisk in milk and continue cook, whisking continuously until thick and glossy. Simmer for 2 minutes whisking occasionally. Remove from heat, stir in cheese and mustard, cover with plastic wrap and cool.

Spread cooled white sauce on each slice of bread, top 4 bread slices with ham before sandwiching together with remaining bread.

Melt remaining butter in a frypan with rosemary. Panfry sandwiches until lightly browned on both sides. Remove and discard rosemary sprigs. Enjoy immediately.
More Tips
White sauce will keep refrigerated for 3-4 days, and can be used to make extra sandwiches.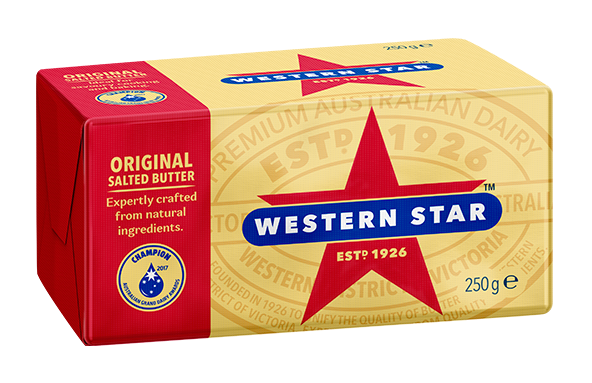 IN THIS RECIPE
Original Salted Butter
Western Star is Australia's favourite butter. It's a classic, pure creamery butter with a rich satisfying, five-star taste. Winner of Champion Butter at the 2019 Australian Grand Dairy Awards, this product sets the benchmark by which all other butters are judged. Expertly crafted from only two natural ingredients, cream and salt.
LEARN MORE
More Snack, Sides and Starters recipes
Cooking rice by absorption method?
Add a knob of butter to the water for a delicious buttery flavour and separated grains. Especially great served with curries?