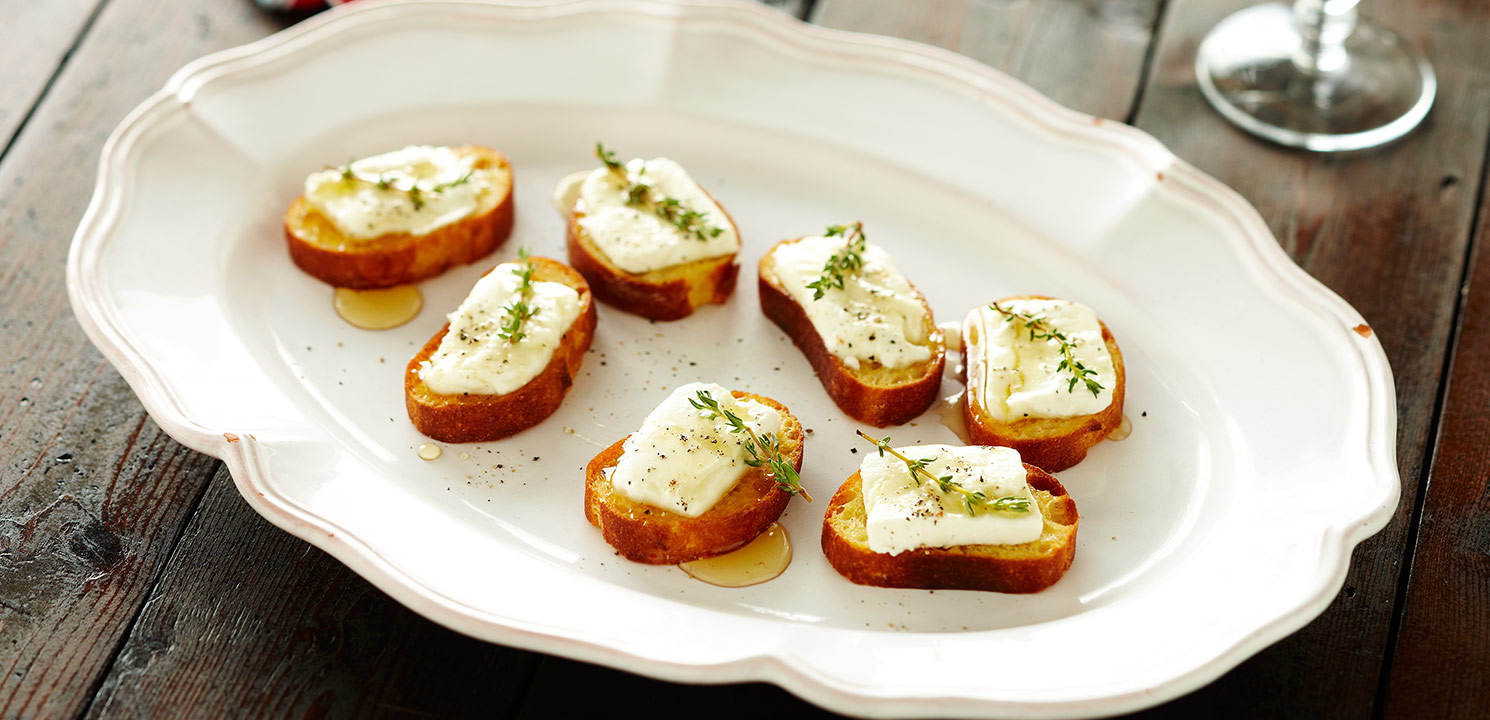 Snack, Sides and Starters
Goats' Cheese and Honey Crostini
Prep 12 mins. /Cook 15 mins.
Serves 20
Easy
Goats' Cheese and Honey Crostini
Method
---
Brush both sides of the bread with butter and place on a baking tray. Bake at 200°C for 8-10 minutes, turning once, until lightly browned.

Top each crostini with a slice of goats' cheese and return to oven for 2-3 minutes to warm. Drizzle with honey and garnish with thyme and a grinding of pepper, serve immediately.
More Tips
Bread can be buttered and baked a day ahead and stored in an airtight container.
If desired, substitute blue or washed rind cheese, for a fuller flavoured pre-dinner treat. Try using balsamic glaze instead of honey.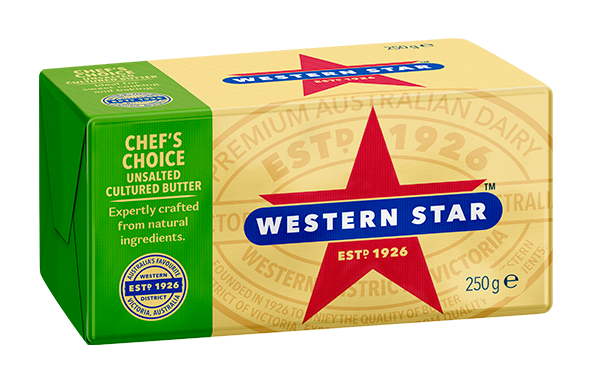 IN THIS RECIPE
Chef's Choice Unsalted Cultured Butter
Western Star Chef's Choice Premium Cultured Unsalted is a premium quality butter that's noted for its extra creamier continental taste and texture. A creamier fresh tasting butter that's versatile and ensures great results every time.
LEARN MORE
More Snack, Sides and Starters recipes
Dry roast chicken?
Avoid a dry chicken by stuffing some flavoured butter under the skin before roasting. Simply ease your fingers under the skin of the chicken breast to create a pocket (without breaking through) and fill it with softened flavoured butter. The butter bastes and flavours the chicken as it cooks leaving you with a moist and tender roast!