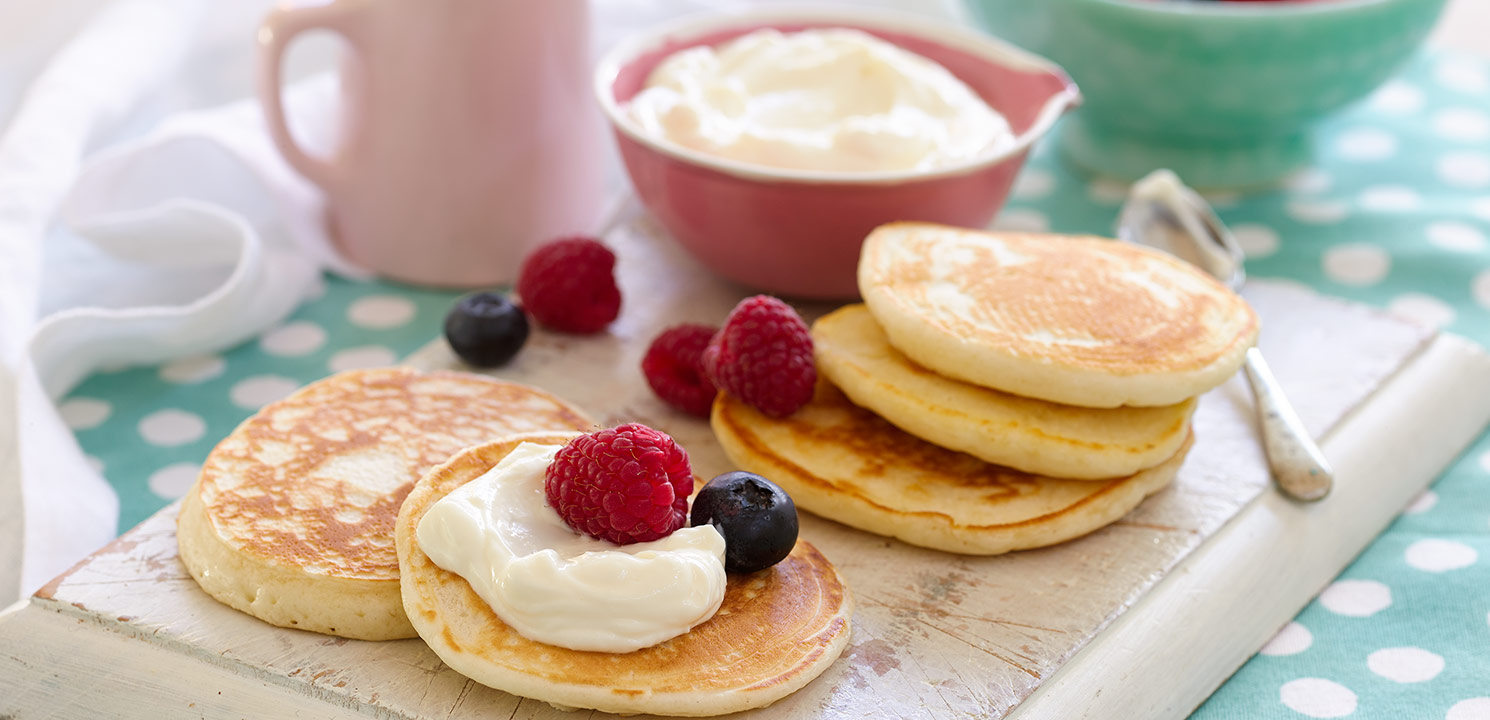 Baking & Desserts
Mini Pikelets with Berries & Yoghurt
Prep 10 mins. /Cook 15 mins.
serves 4
Easy
Mini Pikelets with Berries & Yoghurt
Method
---
Mix the flour, sugar and salt together in a medium bowl. In a separate bowl, whisk the milk and egg together, and then add to the dry ingredients. Whisk until smooth.

Heat a non-stick frypan over a medium heat and brush with butter. Drop tablespoonfuls of batter into the pan, and cook for 1 minute or until small bubbles appear on the surface. Turn the pikelets over, and cook for a further minute or until golden. Transfer from the pan to a plate, and cover with a tea towel to stay warm. Continue to cook in batches, brushing the pan with more butter before each batch.

Serve the pikelets slightly warm or at room temperature sprinkled with fresh berries and a generous spoonful of vanilla yoghurt.
More Tips
Try serving cold, spread with butter and jam for an afternoon treat.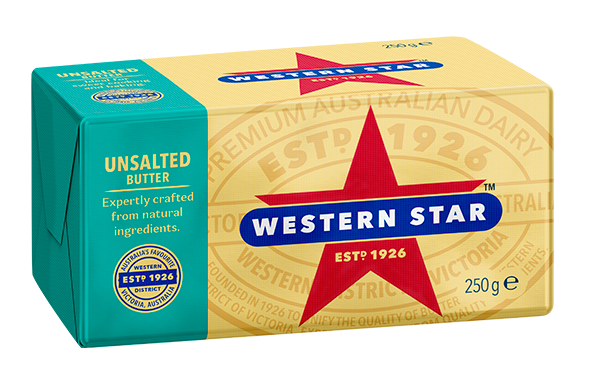 IN THIS RECIPE
Unsalted Butter
Western Star Unsalted is a great regular unsalted butter that is suitable for everyday cooking and baking needs.  It allows the cook to regulate the seasoning required for the dish.  Expertly crafted from one natural ingredient.
LEARN MORE
More Baking & Desserts recipes
Which butter should I use to make sweet pastries?
We recommend Chef's Choice - it's higher fat content and creamier finish makes it ideal for sweet pastries.