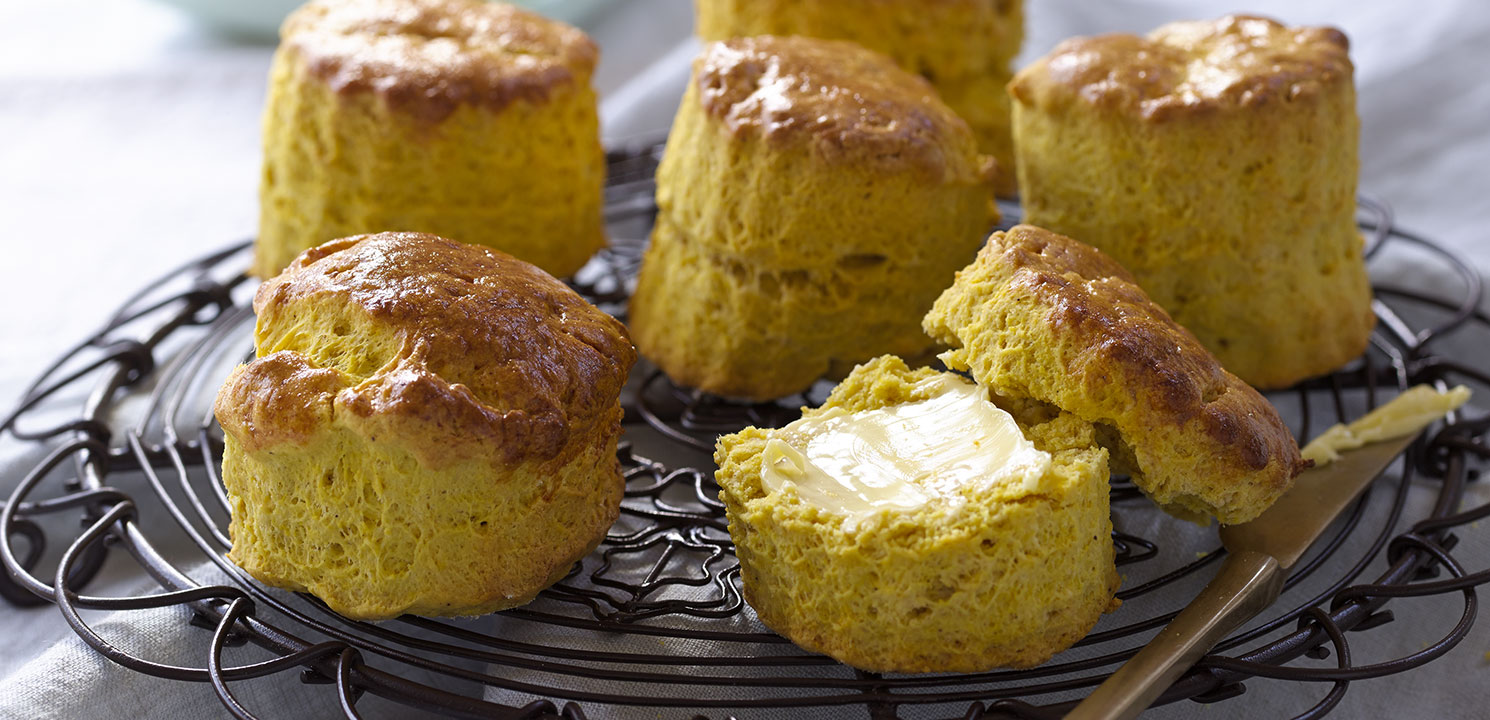 Baking & Desserts
Pumpkin Scones
Prep 10 mins. /Cook 25 mins.
serves 12
Easy
Pumpkin Scones
Method
---
Preheat the oven to 180°C. Line a large baking tray with baking paper and set aside.

Sift the flour and mixed spice together into a large bowl. Add the chopped butter and then use your fingertips to rub the ingredients together until the mixture resembles breadcrumbs.

Make a well in the centre of the dry ingredients, and then add the pumpkin, sugar and egg. Use a knife in a cutting motion to quickly mix together and form a sticky dough. Be careful not to over mix as the scones will be tough.

Turn the dough onto a lightly floured surface and gently knead to form a circle. Use a floured rolling pin to roll until the dough is 2-3 cm thick. Get the kids to help you cut the dough into rounds using a 6cm round cutter.

Place the scones gently on the prepared tray, and transfer into the oven to bake for 15 minutes or until golden. Remove from oven and cool on a wire wrack.

Serve warm or at room temperature, and spread with butter.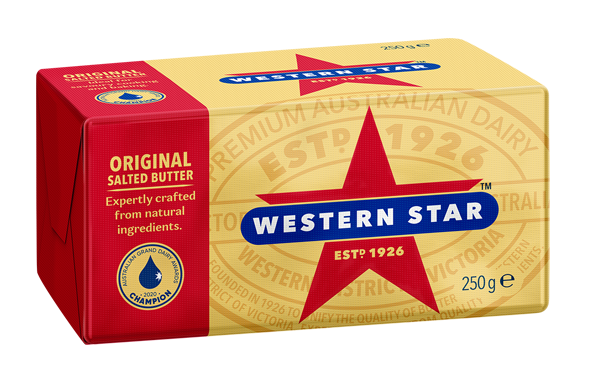 IN THIS RECIPE
Original Salted Butter
Western Star is Australia's favourite butter. It's a classic, pure creamery butter with a rich satisfying, five-star taste. Winner of Champion Butter at the 2019 Australian Grand Dairy Awards, this product sets the benchmark by which all other butters are judged. Expertly crafted from only two natural ingredients, cream and salt.
LEARN MORE
More Baking & Desserts recipes
Should I grease my baking tins?
This helps stop food sticking. Brush the tin with melted butter or use some baking paper with a little butter on it to rub around the inside of the tin.