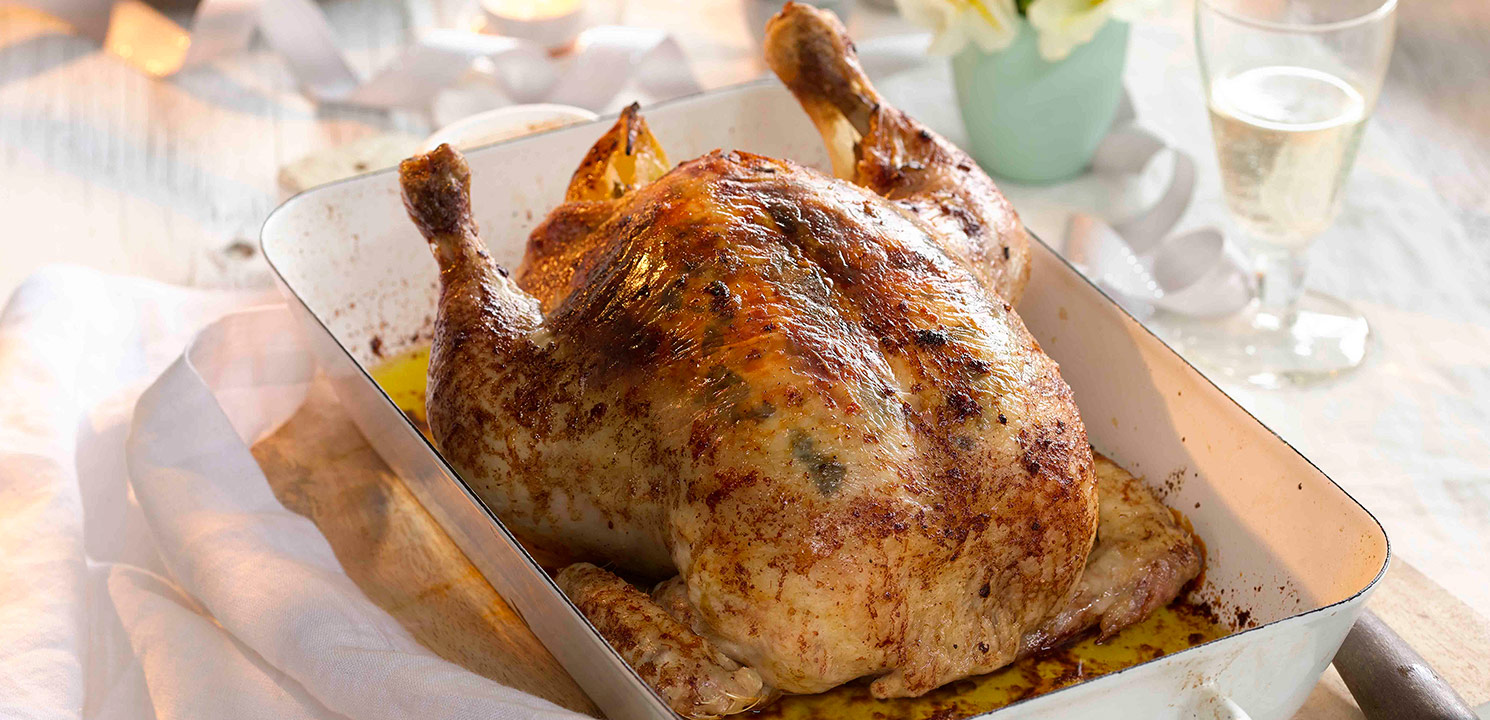 Mains
Roast Chicken with Shallots, Oregano and Lemon Butter
Prep 10 mins. /Cook 1h 15 mins.
serves 4
Easy
Roast Chicken with Shallots, Oregano and Lemon Butter
Method
---
Preheat oven to 200°C.

Place 185g of Western Star Spreadable, shallots oregano and lemon zest into a small bowl. Season with salt and pepper then mix until well combined.

Use your fingers to carefully loosen the skin from the breast meat and create a pocket all the way down the breast. Push the Spreadable mixture under the skin and spread it over the breast. Cut the lemon into quarters and place the chicken cavity.

Place the chicken in a roasting tray and gently rub with salt and the remaining 15g of Western Star Spreadable over the skin.

Place the chicken into the preheated oven for 1 hour and 15 minutes or until golden and cooked though. Rest for 10 minutes before carving.

Serve with your favourite roast vegetables.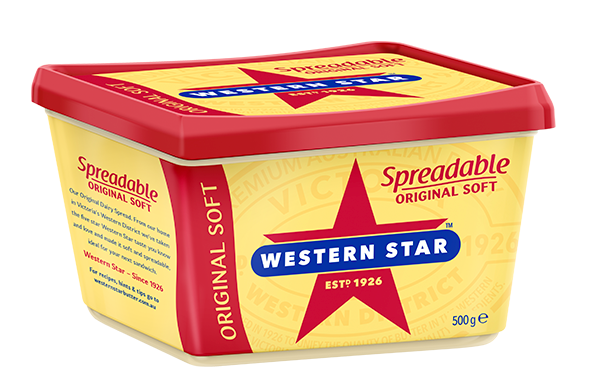 IN THIS RECIPE
Spreadable Original Soft
We've taken the five-star Western Star taste you know and love and made it soft and spreadable. Ideal for sandwiches, toast, pancakes and more.
LEARN MORE
More Mains recipes
Forgotten to soften the butter?
Grate butter coarsely, spread onto baking paper and stand for 10 minutes before using. Alternatively chop into 2cm cubes, microwave on 30% power in 10 second bursts until just softened.