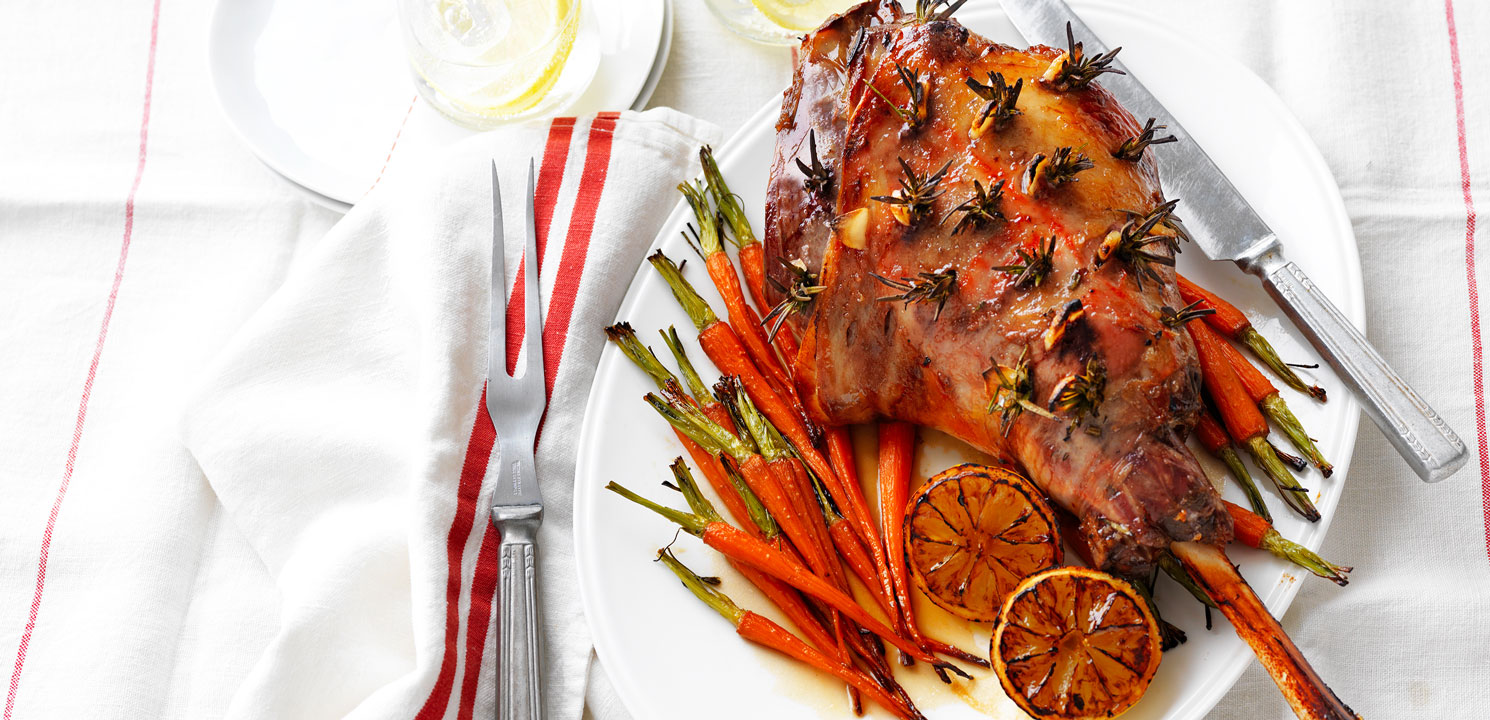 Mains
Rosemary, Garlic and Lemon Roast Lamb
Prep 20 mins. /Cook 1h 10 mins.
Serves 6-8
Average
Rosemary, Garlic and Lemon Roast Lamb
Method
---
Preheat oven to 200°C (fan forced).

Put the lamb into a large roasting dish. Spread the Western Star Spreadable evenly over the lamb. Cut 15 small slits into the lamb and press a slice of garlic and a piece of rosemary into each slit.

Put the vinegar and sugar in a small bowl and stir to combine. Pour over the lamb.

Put the lemon halves into the roasting dish and sprinkle the lot with salt and pepper.

Cover with foil and cook for 1 hour. Remove the foil, add the carrots to the roasting dish and cook for another 20-30 minutes or until golden brown and the lamb is cooked to medium (see tips) or cooked to your liking.
More Tips
Serve with steamed green beans lightly tossed in 10 g Western Star Spreadable, and steamed broccolini with a squeeze of lemon.
Replace carrots with 420g (12) chat potatoes or 800g jap pumpkin, peeled and chopped). Add them to the roasting dish in step 4.
To check if your meat is cooked to medium, you can either use a meat thermometer or insert a sharp knife into the leg at the thickest point until it touches the bone. Leave it inserted for 30 seconds then remove it. Carefully touch the knife blade. If it is hot all the way through, then the lamb is cooked to medium.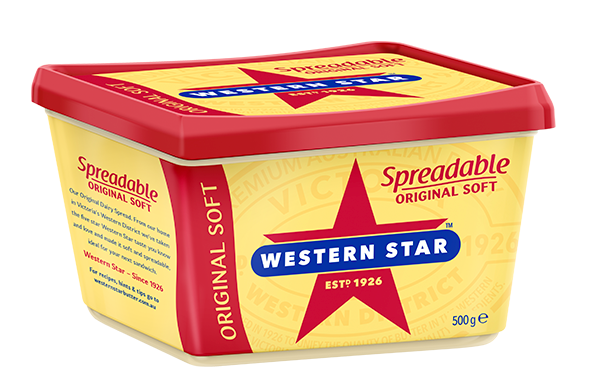 IN THIS RECIPE
Spreadable Original Soft
We've taken the five-star Western Star taste you know and love and made it soft and spreadable. Ideal for sandwiches, toast, pancakes and more.
LEARN MORE
More Mains recipes
Grilling mushrooms?
Trying mixing horseradish with grainy mustard, parsley and softened butter and dolloping over the flat mushrooms before grilling. Also great with steak.