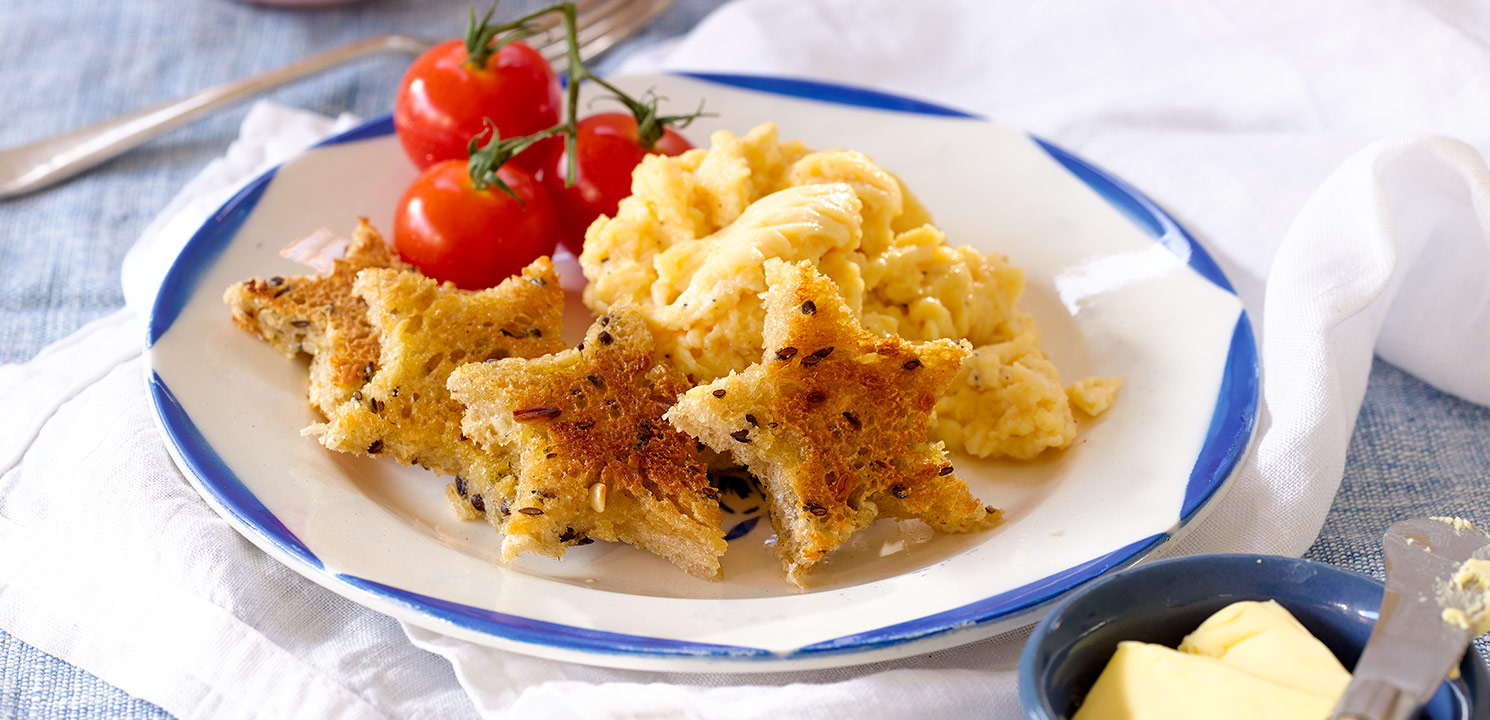 Breakfast
Scrambled Eggs with Buttered Star Toast
Prep 5 mins. /Cook 10 mins.
serves 2
Easy
Scrambled Eggs with Buttered Star Toast
Method
---
Place the eggs and milk into a medium bowl and season with salt and pepper. Whisk until frothy.

Melt the butter in a medium non-stick fry pan over a medium heat. Once the butter has melted, add the eggs, and stir gently with a wooden spoon for 2 minutes or until the eggs are just set. Remove the pan from the heat.

Place the slices of bread in the toaster, and toast until golden. Once toasted, butter generously with Western Star Original butter, and then get the kids to help you use a cookie cutter to cut into star shapes.

Serve the eggs immediately with the buttered star toast.
More Tips
This recipe is great for fussy eaters as they usually can't resist the star shaped buttered toast!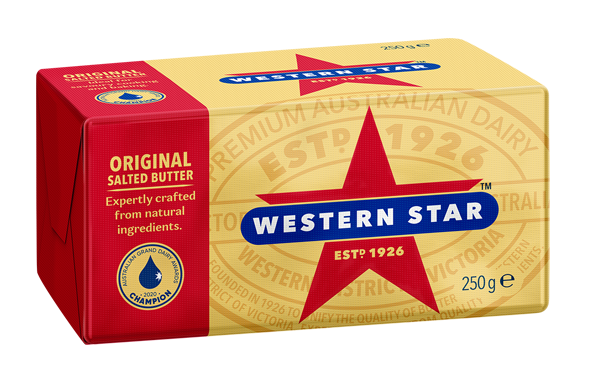 IN THIS RECIPE
Original Salted Butter
Western Star is Australia's favourite butter. It's a classic, pure creamery butter with a rich satisfying, five-star taste. Winner of Champion Butter at the 2019 Australian Grand Dairy Awards, this product sets the benchmark by which all other butters are judged. Expertly crafted from only two natural ingredients, cream and salt.
LEARN MORE
More Breakfast recipes
Delicious crunch on toasties?
Use Western Star Spreadable on the outside of your bread for a golden delicious crunch!