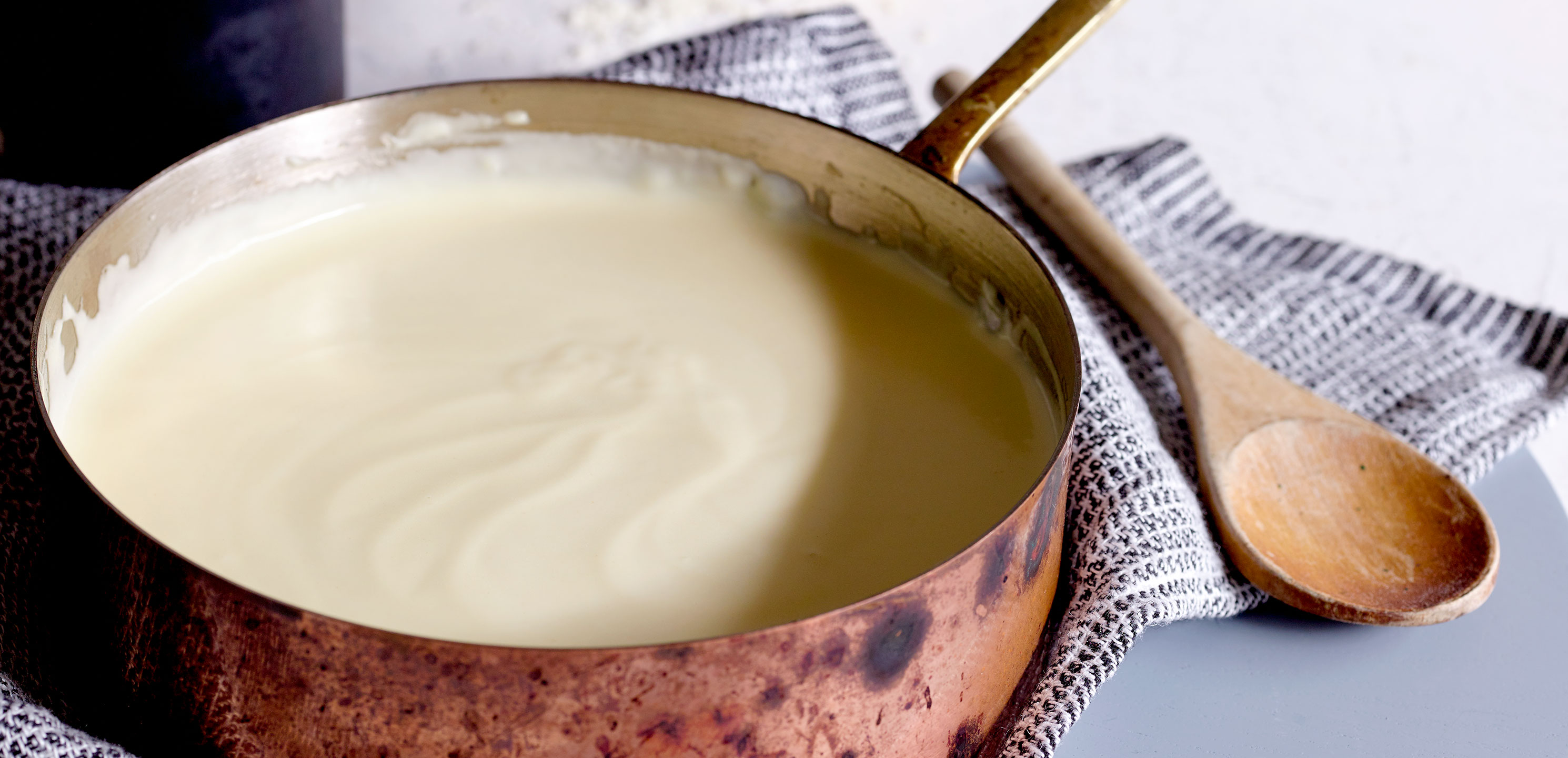 Sauces
Bechamel Sauce
Prep 20 mins. /Cook 25 mins.
Makes 1 litre
Easy
Bechamel Sauce
Method
---
Melt butter in a medium saucepan over low heat.
Add flour, stir over low heat for 2 minutes until you have a smooth paste.

Avoid a "floury" white sauce

At the beginning of a white sauce always cook off the butter and flour over low heat for 1 minute to ensure the finished sauce doesn't have a "floury" flavour. Remove from the heat before whisking in milk and returning back to the heat to thicken.

Slowly add milk and cream. Continue to stir until sauce is smooth and thick. Remove from heat and cover with a lid. Allow to cool for 10 minutes.

Runny white sauce?

If your white sauce isn't thick enough, you can whisk in a little cornflour and water paste or begin again by making another roux and whisking in the runny white sauce in place of the milk.

Stir in the grated parmesan cheese. Season to taste with salt and pepper.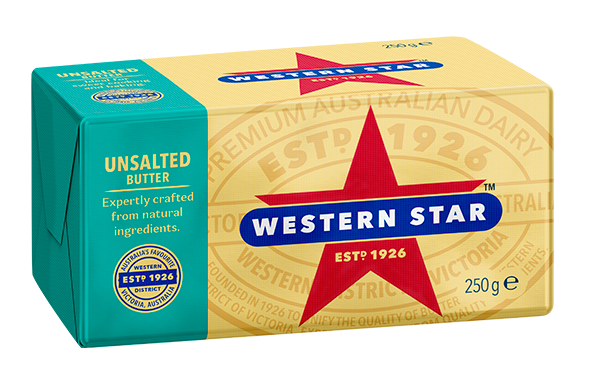 IN THIS RECIPE
Unsalted Butter
Western Star Unsalted is a great regular unsalted butter that is suitable for everyday cooking and baking needs.  It allows the cook to regulate the seasoning required for the dish.  Expertly crafted from one natural ingredient.
LEARN MORE
More Sauces recipes
Dry roast chicken?
Avoid a dry chicken by stuffing some flavoured butter under the skin before roasting. Simply ease your fingers under the skin of the chicken breast to create a pocket (without breaking through) and fill it with softened flavoured butter. The butter bastes and flavours the chicken as it cooks leaving you with a moist and tender roast!