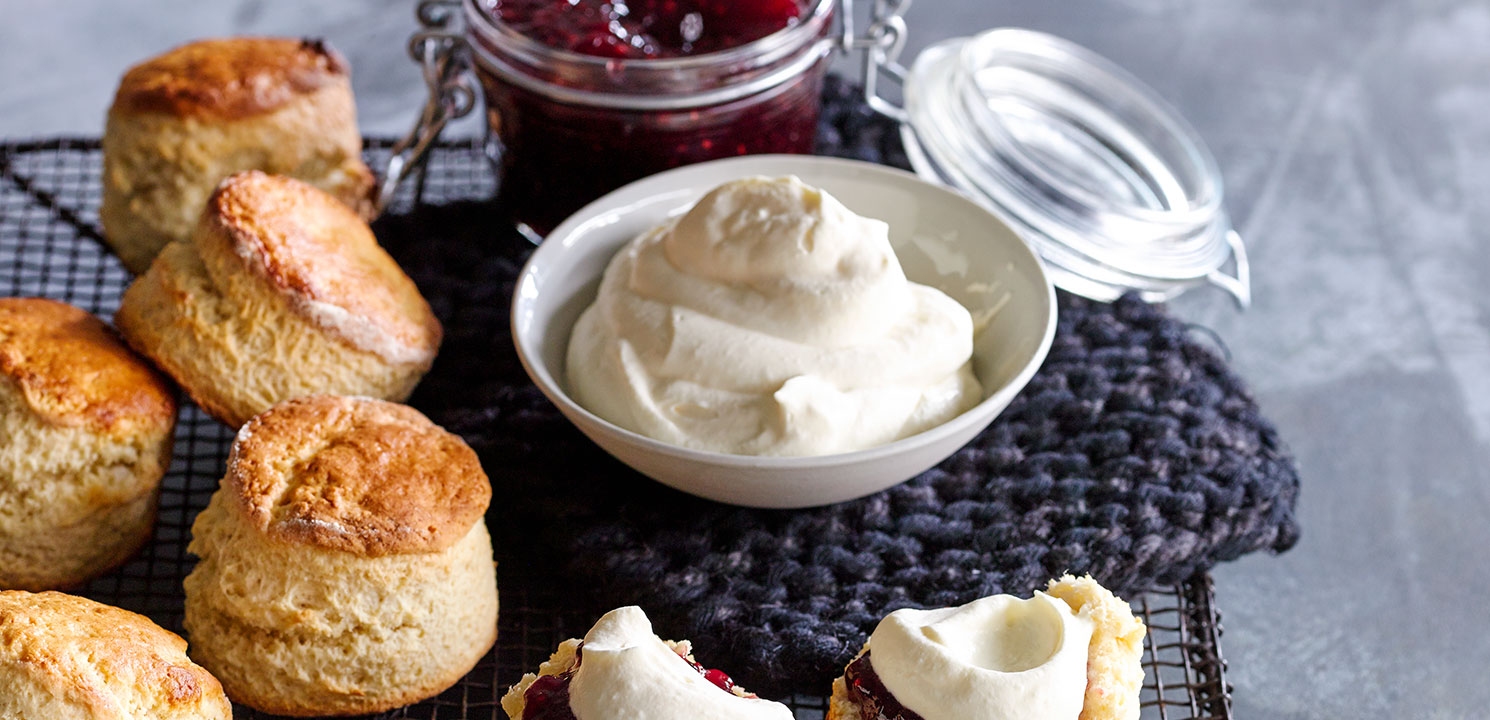 Baking & Desserts
Classic Lemonade Scones
Prep 15 mins. /Cook 15 mins.
Makes 8
Average
Classic Lemonade Scones
Method
---
Preheat oven to 220°C/200°C fan forced.

Sift flour into a bowl. Make a well in the centre and add cream and lemonade. Stir with a metal spatula or butter knife until mixture comes away from the sides of the bowl. If mixture is dry, add a little extra lemonade.

Turn mixture onto a lightly floured bench and knead only until a rough ball of dough is formed. Pat dough to 2 cm thickness and use a 6cm cutter to cut rounds from the dough in swift movements, without twisting the cutter.

Arrange scones onto a baking paper lined tray and brush the tops with some milk. Bake at 220°C for 12-15 minutes until golden and they sound hollow when lightly tapped on the base.

Using an electric mixer, whip extra thickened cream with icing sugar until soft peaks form.

Serve scones straight from the oven with jam and cream.
More Baking & Desserts recipes
Chocolate Brownies
Chocolate Brownies made with Western Star Salt Reduced Butter.
Should I grease my baking tins?
This helps stop food sticking. Brush the tin with melted butter or use some baking paper with a little butter on it to rub around the inside of the tin.