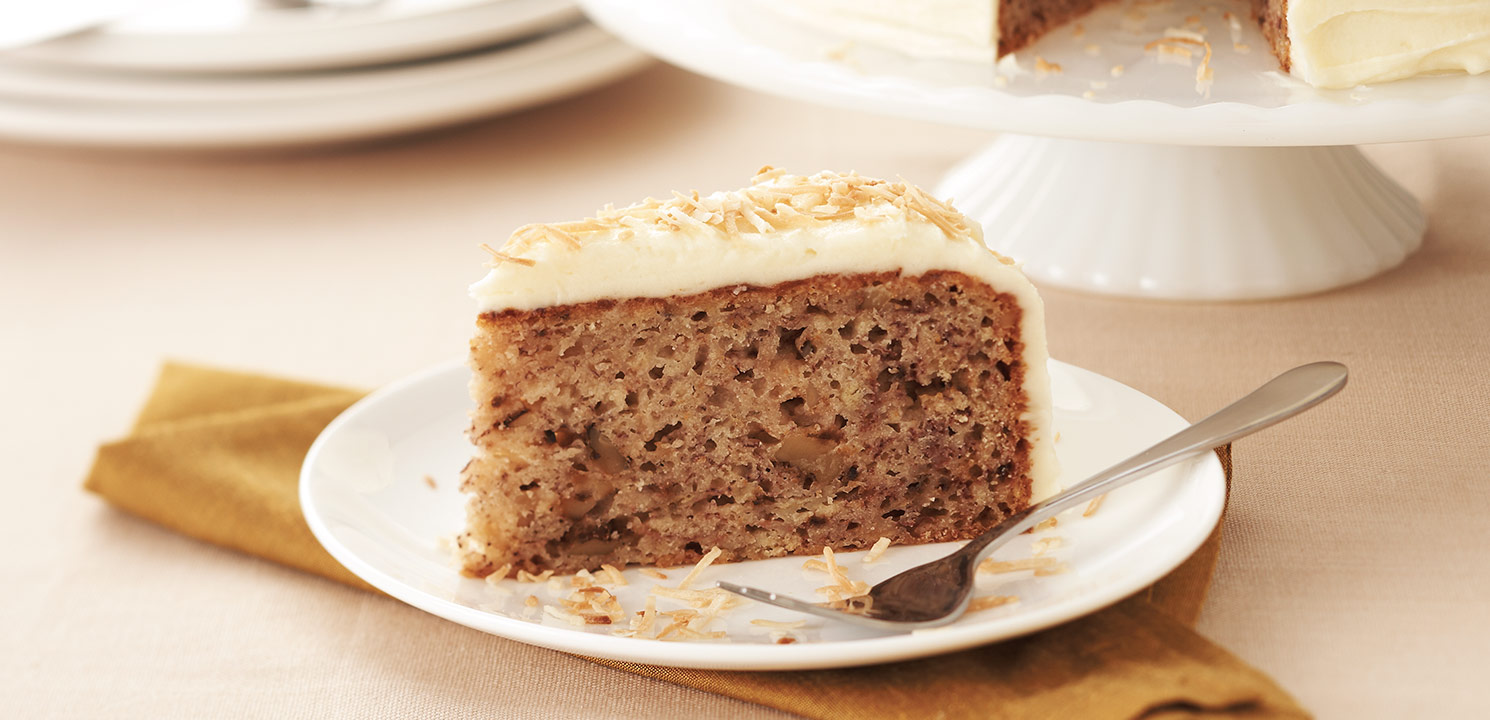 Baking & Desserts
Banana Cake with Cream Cheese Frosting
Prep 20 mins. /Cook 1h 0 mins.
8
Easy
Banana Cake with Cream Cheese Frosting
Method
---
Note: this recipe requires an additional 10 minutes for cooling.
Cream butter and sugar until light and fluffy. Add vanilla and combine well.

Gradually beat in the eggs until well combined. Stir in banana and walnuts.

Fold in buttermilk, flour and bicarbonate of soda. Pour mixture into a buttered and paper lined 20cm round cake pan. Bake at 180°C for 1 hour or until cooked and golden. Stand for 10 minutes before removing from pan and transferring to a cake cooling rack. Cool completely.

Beat cream cheese and butter together until smooth. Gradually beat in sugar and lemon juice until thick and smooth. Refrigerate until required.

Using a large metal spatula, ice cake on sides and top. Sprinkle with coconut and serve.
More Tips
Use over ripe bananas for a rich banana taste.
This cake can be frozen un-iced for up to 1 month.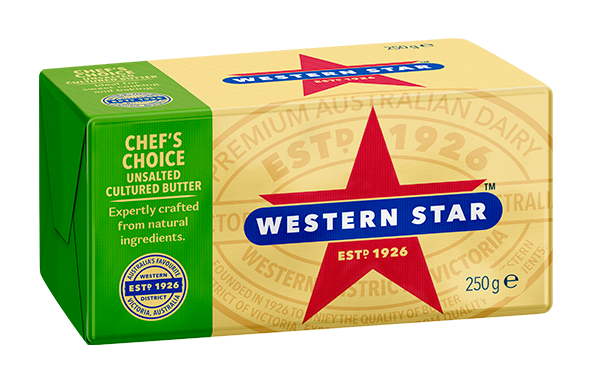 IN THIS RECIPE
Chef's Choice Unsalted Cultured Butter
Western Star Chef's Choice Premium Cultured Unsalted is a premium quality butter that's noted for its extra creamier continental taste and texture. A creamier fresh tasting butter that's versatile and ensures great results every time.
LEARN MORE
More Baking & Desserts recipes
Should I grease my baking tins?
This helps stop food sticking. Brush the tin with melted butter or use some baking paper with a little butter on it to rub around the inside of the tin.