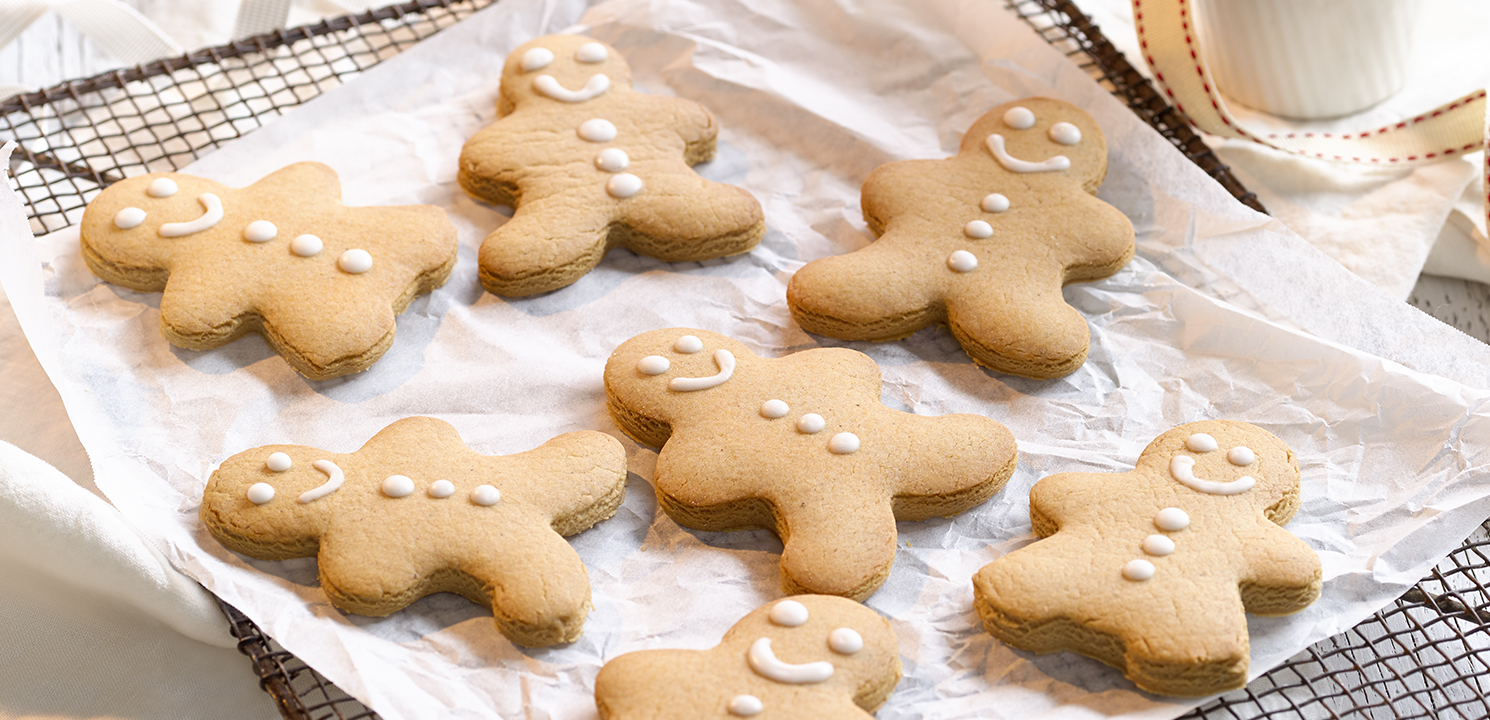 Baking & Desserts
Basic Gingerbread
Prep 15 mins. /Cook 30 mins.
serves 20
Easy
Basic Gingerbread
Method
---
Preheat oven to 180°C (160°C fan forced). Line baking tray with baking paper. Melt salted butter, brown sugar and golden syrup together in a saucepan, stirring until smooth. Cool slightly.

Whisk egg and salted butter mixture in a large bowl. Sift flour, spices and bicarbonate of soda over the butter mixture and mix until combined into a smooth dough. Flatten into a disc shape, cover with plastic wrap and refrigerate for 1 hour or until just firm.

Divide dough in half. Reserve half for another use. Roll remaining half between sheets of baking paper until 5 mm thick. Cut gingerbread into large pieces. Bake for 10 minutes. Cool on trays.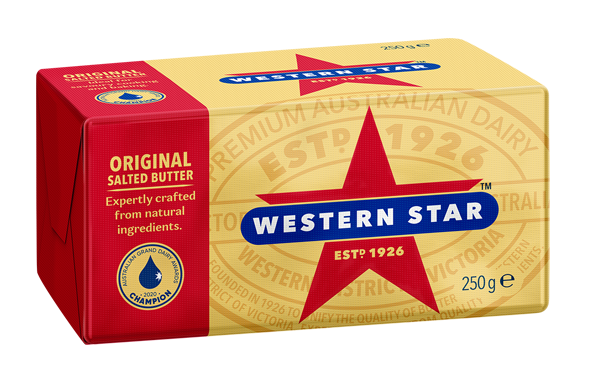 IN THIS RECIPE
Original Salted Butter
Western Star is Australia's favourite butter. It's a classic, pure creamery butter with a rich satisfying, five-star taste. Winner of Champion Butter at the 2019 Australian Grand Dairy Awards, this product sets the benchmark by which all other butters are judged. Expertly crafted from only two natural ingredients, cream and salt.
LEARN MORE
More Baking & Desserts recipes
Forgotten to soften the butter?
Grate butter coarsely, spread onto baking paper and stand for 10 minutes before using. Alternatively chop into 2cm cubes, microwave on 30% power in 10 second bursts until just softened.