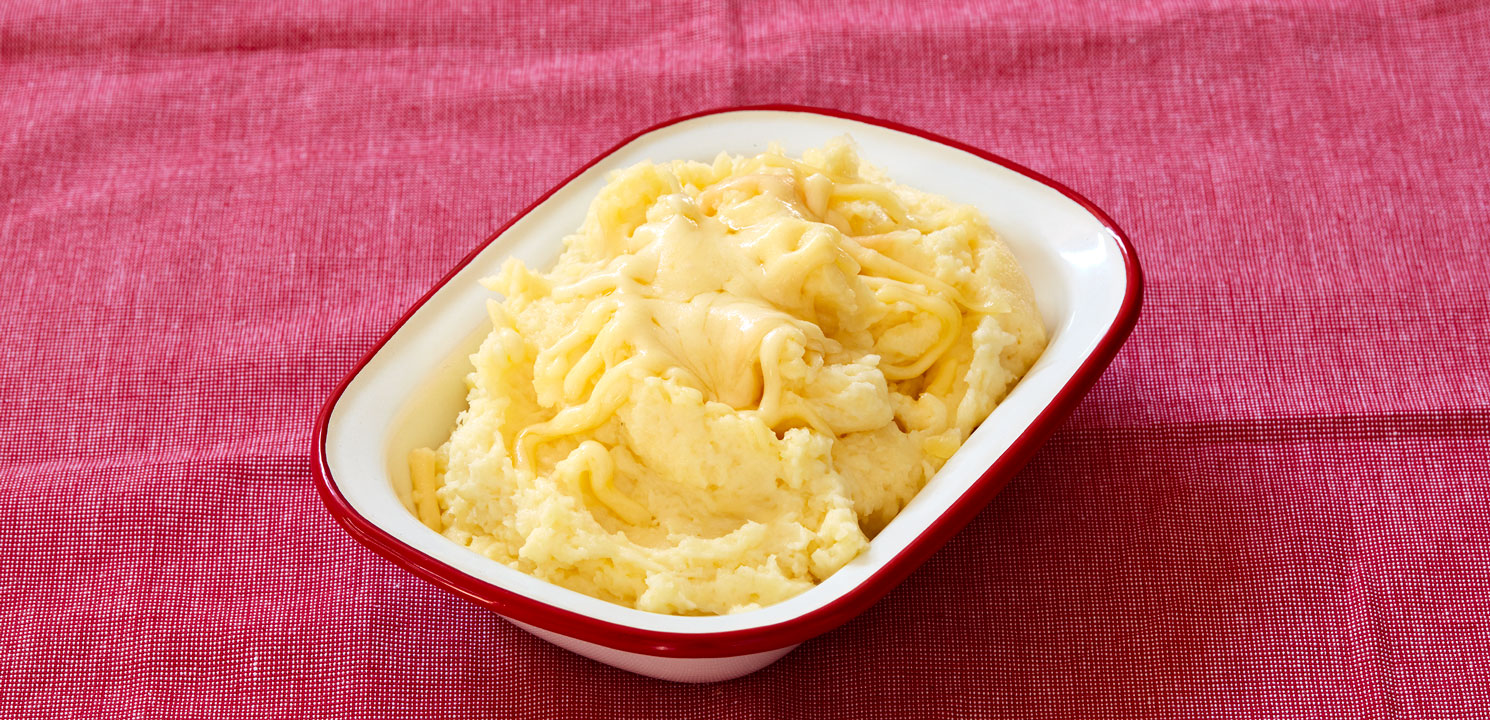 Snack, Sides and Starters
Cheesy Mashed Potato
Prep 5 mins. /Cook 20 mins.
Serves 4
Easy
Cheesy Mashed Potato
Method
---
Place diced potatoes in a medium to large pot with lots of cold water, seasoning water with a good pinch of salt. Bring to the boil then simmer until potato crumbles in your hand.

In another small pot bring the Western Star Spreadable and cream to a simmer, season lightly with salt and pepper.

Mash the potato and mix in the cream and Spreadable mixture. Add the shredded cheese and mix again.

Check your seasoning before serving, and add a little shredded cheese on top to taste.
More Tips
Enjoy this classic mash as a side to your favourite dinner.
For a lighter alternative, substitute cream with milk.
For best results use the ideal potatoes to use are Dutch Creams, Golden Delight or Sebago.
If you don't have any Perfect Italiano cheese available, Tasty Cheese or Colby make great alternatives.
More Snack, Sides and Starters recipes
Pine nut and herb crusted fish - in a hurry!
Combine melted Western Star Butter with a handful of breadcrumbs, raw pine nuts and fresh herbs of choice, press onto one side of a skinless white fish fillet. Bake at 200°C for 10-15 minutes or until golden.