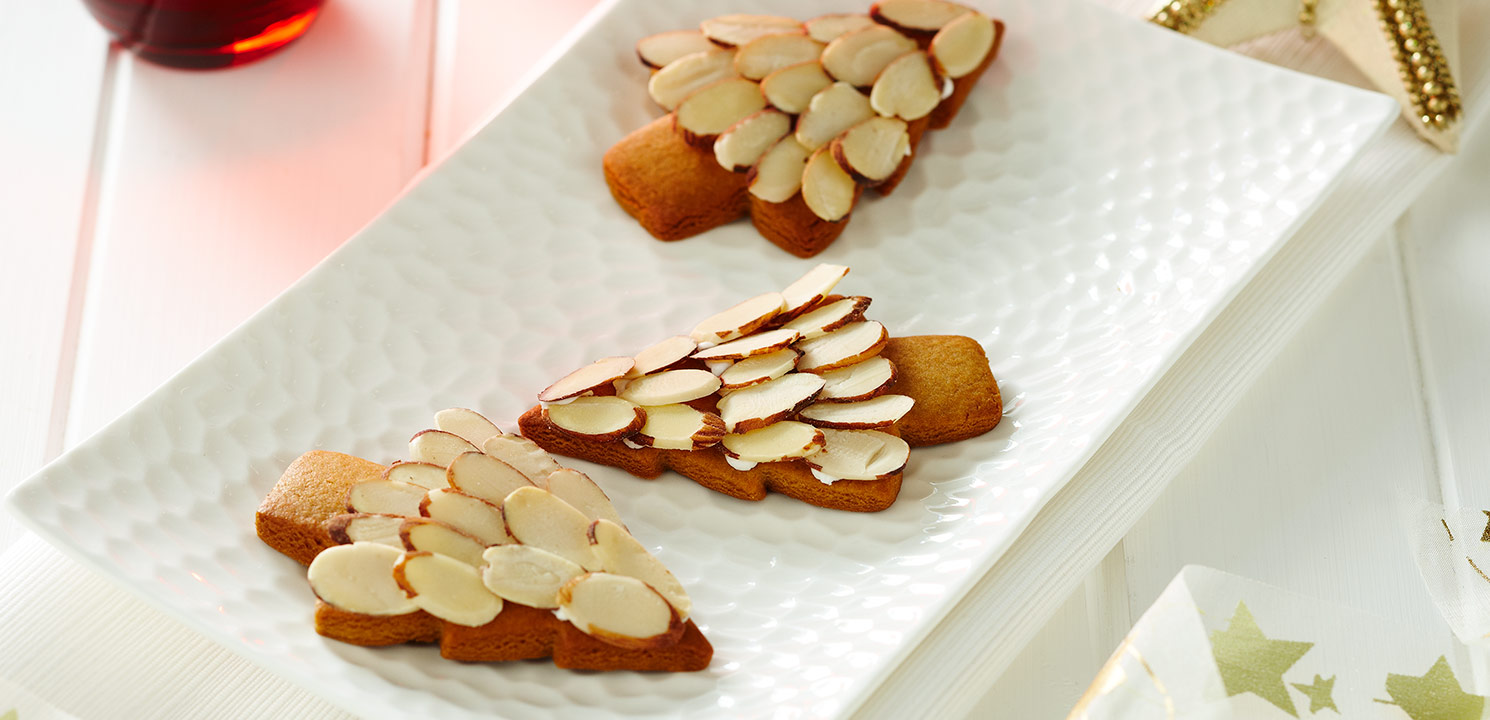 Baking & Desserts
Choc Chip Biscuit Tree
Prep 50 mins. /Cook 20 mins.
Serves 10
Difficult
Choc Chip Biscuit Tree
Method
---
Note: This recipe requires an additional 35 minutes for cooling.
Preheat oven to 170°C. Cream the Western Star butter and both sugars until fluffy. Stir in vanilla and add eggs one at a time, mixing well between each addition. Fold the flour into the creamed mixture until it starts to pull together. Mix through the choc chips. Carefully spread cake batter between 2 (25cm x 15cm) slice pans, smooth out and bake for 20 minutes. Cool for 5 minutes in the pan. Lay the template over the biscuit and use a spatula to create indented lines. Remove template and cut out triangles using indents as a guide. Continue to cool the triangles in the pan.

Combine butter icing ingredients, mixing to a smooth thick icing with boiling water. Gently lift out each triangle, dust the underside with icing sugar then build 2 "trees" by placing the largest triangle underside up, at the base, pipe some butter icing in the centre and gently press another triangle on top. Continue stacking up to the smaller triangles at the top, using the butter icing between each biscuit to hold them firm.

Decorate with Smarties secured by the butter icing. Pull apart to serve.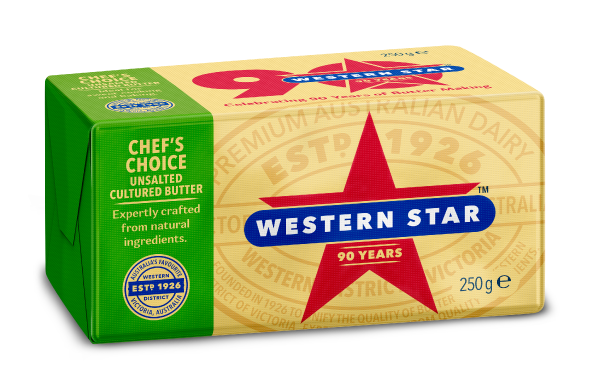 IN THIS RECIPE
Chef's Choice Unsalted Cultured Butter
Western Star Chef's Choice Premium Cultured Unsalted is a premium quality butter that's noted for its extra creamier continental taste and texture. A creamier fresh tasting butter that's versatile and ensures great results every time.
LEARN MORE
More Baking & Desserts recipes
Forgotten to soften the butter?
Grate butter coarsely, spread onto baking paper and stand for 10 minutes before using. Alternatively chop into 2cm cubes, microwave on 30% power in 10 second bursts until just softened.