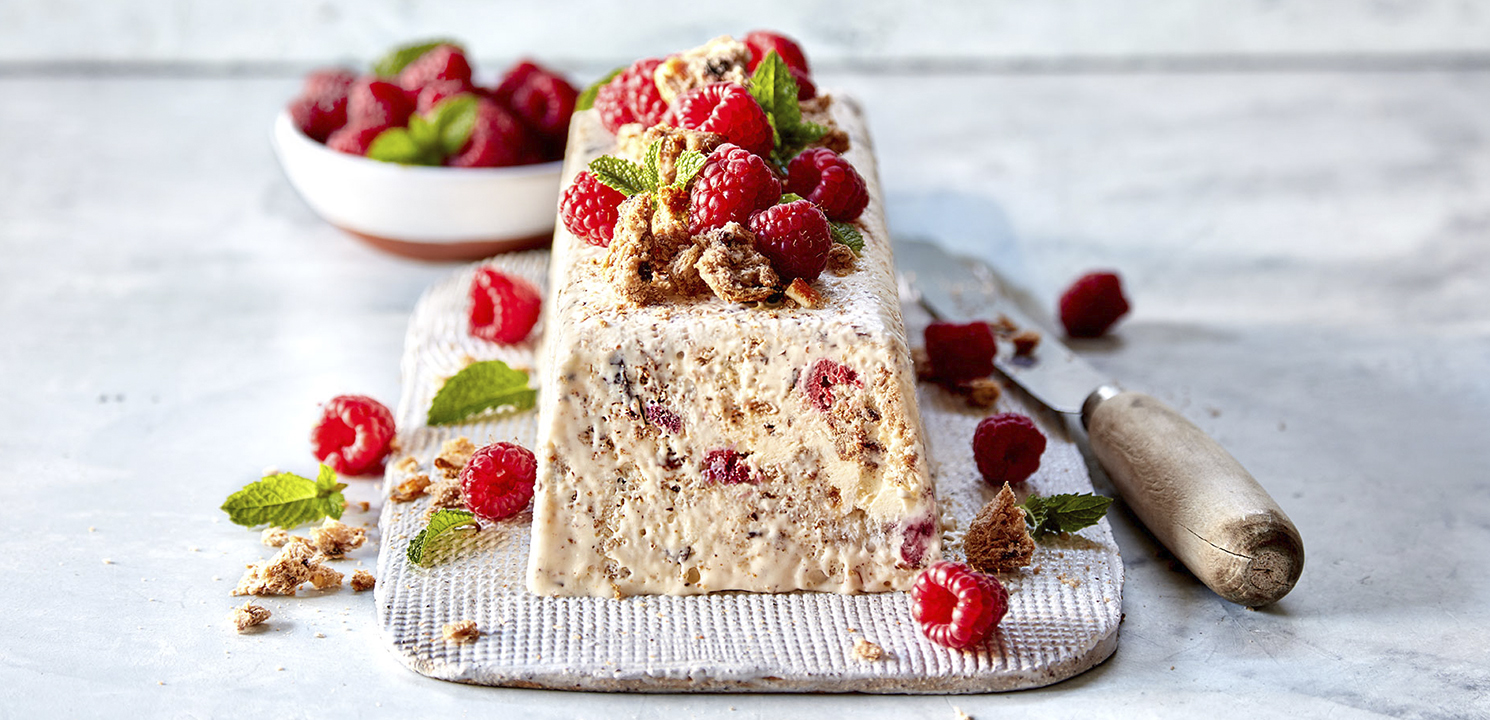 Baking & Desserts
Delicious Hot Cross Bun and Chocolate Semifreddo
Prep 15 mins. /Cook 6h 0 mins.
serves 8
Average
Delicious Hot Cross Bun and Chocolate Semifreddo
Method
---
Line the base and sides of a 1.5L loaf pan with strips of baking paper, allowing around 5cm of overhang on each side.

Use a hand-held electric mixer to whisk together the egg, egg yolks and sugar in a large heatproof bowl over a saucepan of simmering water. Whisk until mixture is thick and has doubled in size, 4-5 minutes. Set aside.

In another bowl whip cream until soft peaks form.

Gently fold the cream, chocolate and half of the raspberries and crumbs into the egg mixture. Spoon into the prepared pan and transfer to freezer to set for at least 6 hours or overnight.

Use the overhang of paper to help you remove the semifreddo from the pan. Serve on a plate garnished with the remaining crumbs, raspberries and mint leaves.
More Tips
Enjoy served with a generous handful of extra seasonal berries
In this recipe
Thickened Cream
For over 90 years we've known that great butter starts with great cream, and great cream starts with premium Australian milk. Western Star cream is proudly made in the Western District of Victoria our home since 1926. 
Read more
More Baking & Desserts recipes
Which butter should I use to make sweet pastries?
We recommend Chef's Choice - it's higher fat content and creamier finish makes it ideal for sweet pastries.