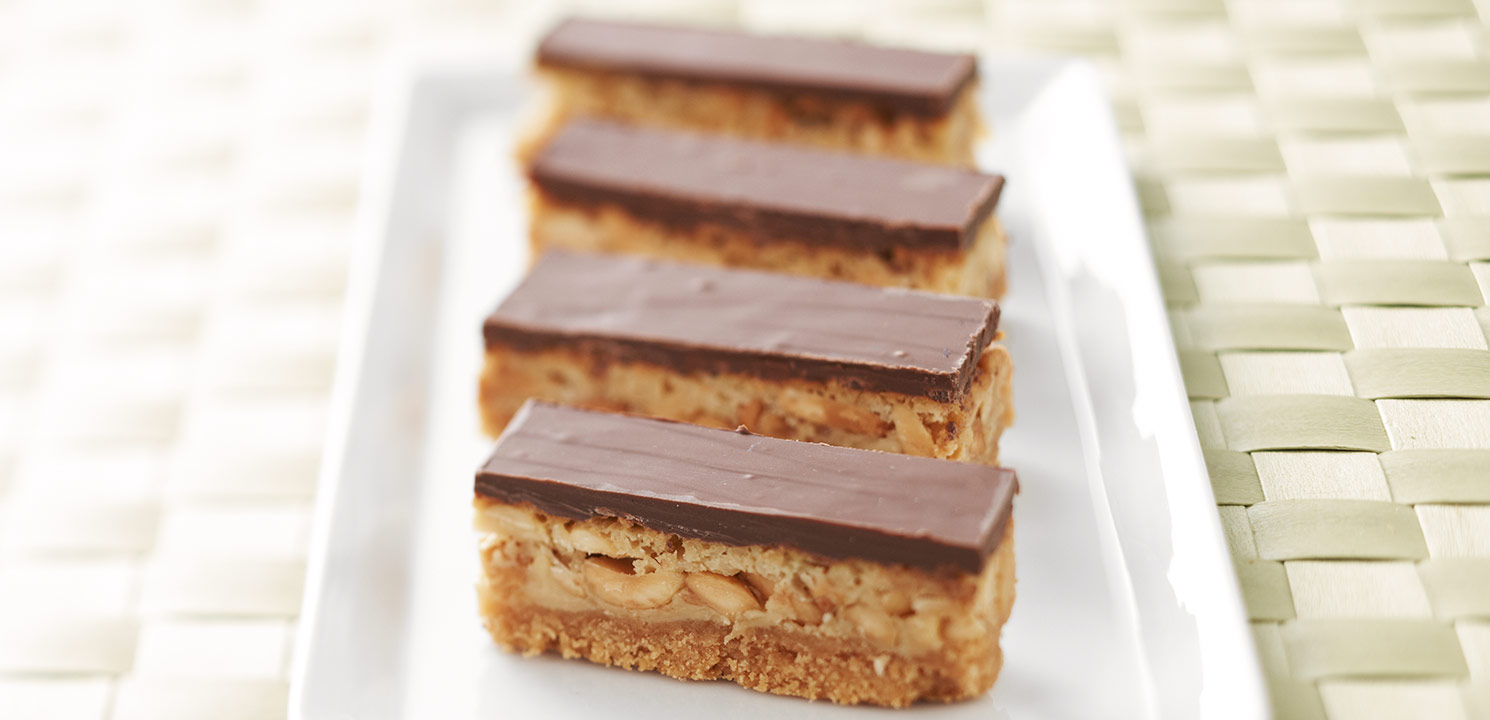 Baking & Desserts
Easy Caramel Peanut Slice
Prep 10 mins. /Cook 35 mins.
Serves 8
Easy
Easy Caramel Peanut Slice
Method
---
Note: this recipe requires an additional 30-60 minutes for cooling.

Pour melted butter in baking paper lined 20cm x 20cm slice pan. Sprinkle crushed biscuits evenly over butter followed by peanuts and coconut.

Pour condensed milk evenly over the slice and bake at 180°C for 25-30 min until golden brown and set. Cool in pan.

Spread melted chocolate evenly over slice and allow to set at room temperature, slice into squares or rectangles for serving.
More Tips
Store this slice in an airtight container for up to a week.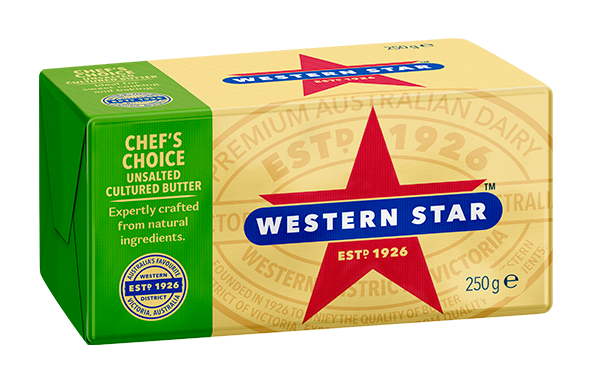 IN THIS RECIPE
Chef's Choice Unsalted Cultured Butter
Western Star Chef's Choice Premium Cultured Unsalted is a premium quality butter that's noted for its extra creamier continental taste and texture. A creamier fresh tasting butter that's versatile and ensures great results every time.
LEARN MORE
More Baking & Desserts recipes
Which butter should I use to make sweet pastries?
We recommend Chef's Choice - it's higher fat content and creamier finish makes it ideal for sweet pastries.