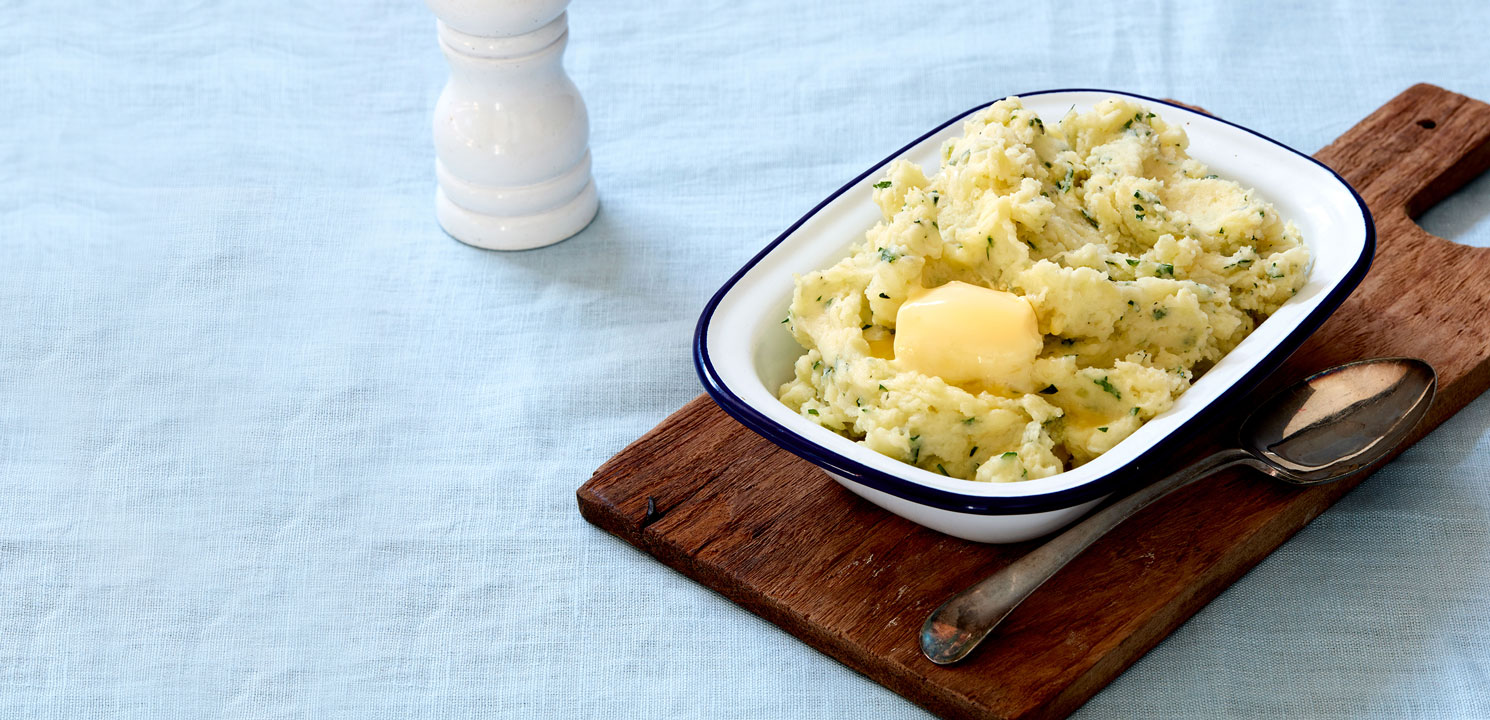 Snack, Sides and Starters
Garlic and Herb Mash
Prep 8 mins. /Cook 25 mins.
Serves 4
Easy
Garlic and Herb Mash
Method
---
Place diced potatoes in a medium to large pot with lots of cold water, seasoning water with a good pinch of salt. Bring to the boil then simmer until potato crumbles in your hand.

In another small pot bring 50g of Western Star Spreadable and the cream to a simmer, and season lightly with salt and pepper.

In another pan lightly cook the onion and garlic in the remaining Western Star Spreadable until it begins to brown.

Mash the potato and mix in the cream and Western Star Spreadable mixture. Add the cooked onion and garlic, and chopped herbs, and mix further.

Season with salt and pepper to taste before serving.
More Tips
For a lighter alternative, substitute cream with milk
For best results use the ideal potatoes to use are Dutch Creams, Golden Delight or Sebago
More Snack, Sides and Starters recipes