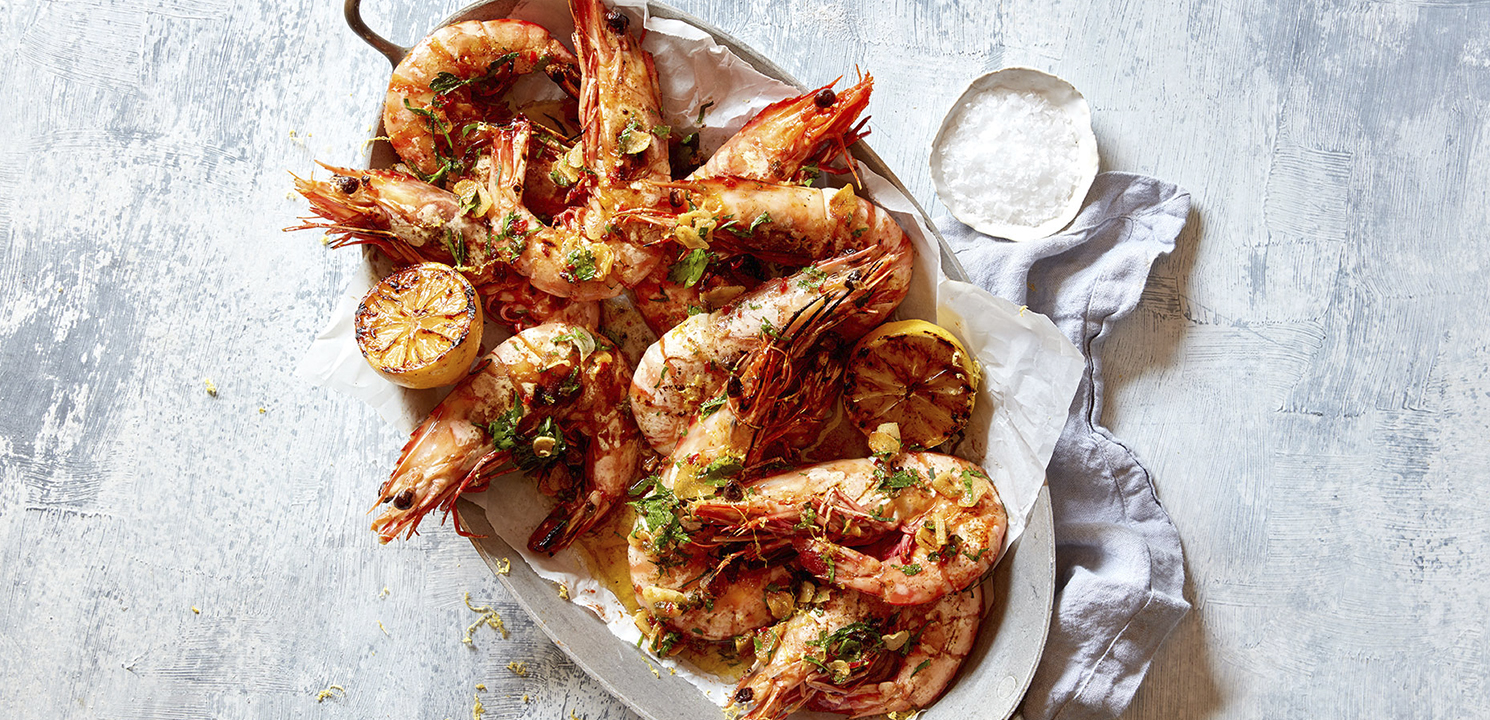 Mains
Quick BBQ prawns with Garlic and Chilli
Prep 10 mins. /Cook 10 mins.
serves 4
Average
Quick BBQ prawns with Garlic and Chilli
Method
---
Melt the Western Star Spreadable in a small saucepan over low heat. Once melted add the garlic and chilli and cook for 30 seconds. Remove from heat and stir through the chopped parsley and the zest and juice of 1 lemon. Season with salt and pepper.

Pre- heat the BBQ to a high heat. Coat the prawns in the olive oil and place on the BBQ for 3 minutes before turning and cooking for a further 3 minutes. The prawns will turn a lovely pink colour. While the prawns are cooking, halve a lemon and place on the grill cut side down to caramelize.

Place the prawns on a serving plate and drizzle over the garlic chilli sauce. Serve with the caramelized lemon halves and a fresh salad.
More Tips
Eating prawns still in their shell is delicious and fun but definitely messy. If you would rather peel them before hand, just reduce the cooking time by a few minutes. The garlic and chilli sauce will be delicious with any seafood cooked on the BBQ.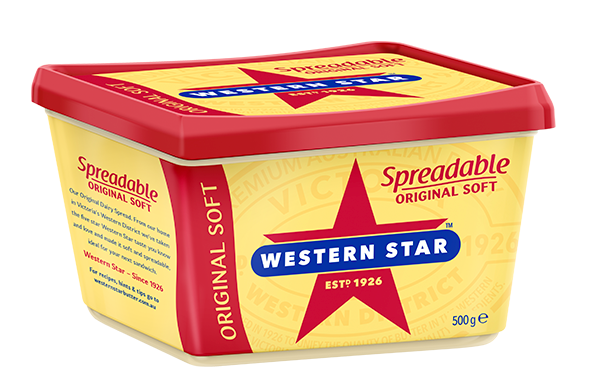 IN THIS RECIPE
Spreadable Original Soft
We've taken the five-star Western Star taste you know and love and made it soft and spreadable. Ideal for sandwiches, toast, pancakes and more.
LEARN MORE
More Mains recipes
Reheating Hollandaise or Béarnaise sauce?
Never microwave! These are fragile emulsions and will split. Reheat by gently whisking over a double boiler on low heat. If the emulsion begins to split, try whisking in a spoonful of warm water, never add more butter.