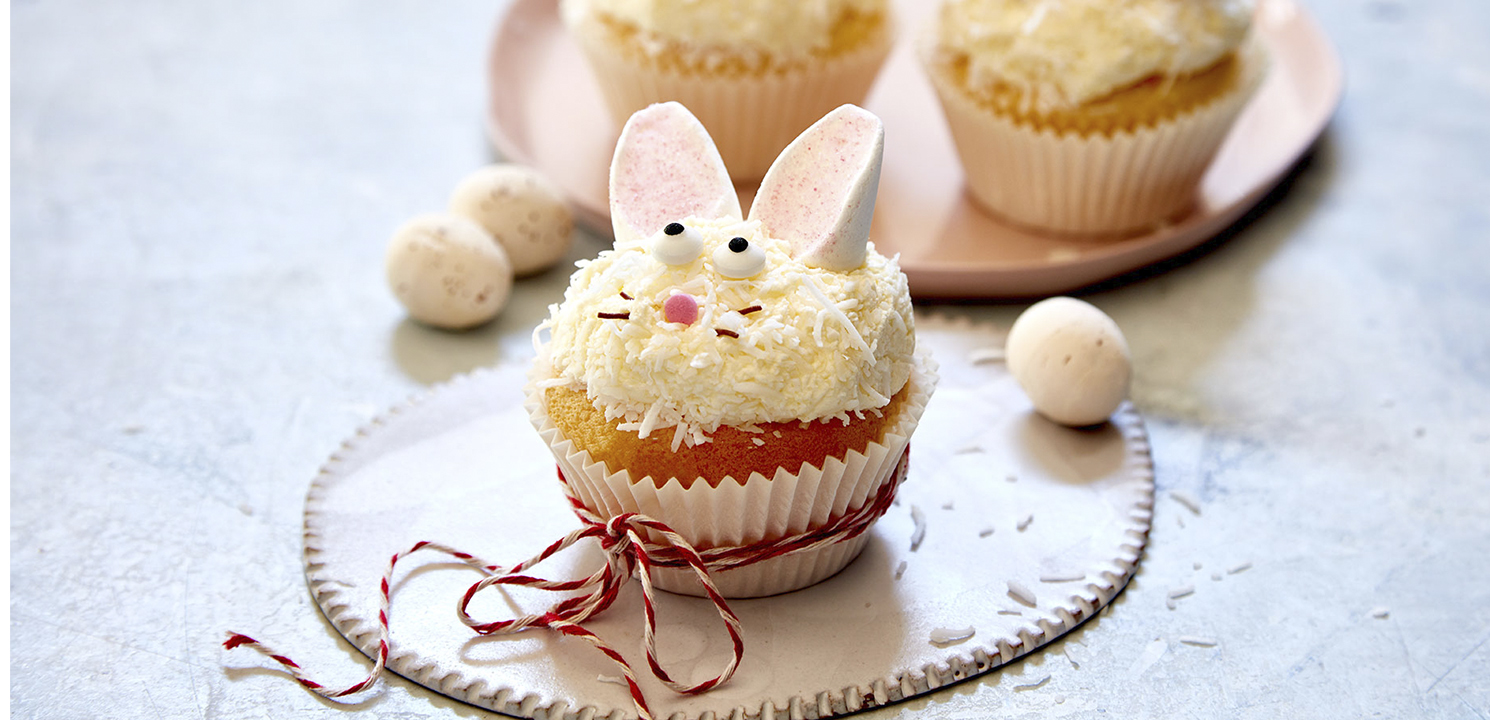 Baking & Desserts
Easy Easter Bunny Cupcakes
Prep 20 mins. /Cook 25 mins.
serves 12
Easy
Easy Easter Bunny Cupcakes
Method
---
Pre heat oven to 160°C. Line a 12-hole muffin pan with cupcake liners.

In a large bowl add butter, sugar and vanilla and beat using electric beaters until creamy and pale in colour. Add eggs one at a time mixing between each addition.

Using a spatula fold in the flour in 3 parts alternating with the milk, mix until fully combined.

Spoon the mixture evenly between the 12 liners and bake for 20 minutes or until just golden and the center bounces back when touched. Cool completely before icing.

To make the buttercream, add chopped butter to the bowl of an electric mixer and beat until the butter is pale in colour and fluffy. Add ½ of the icing sugar and continue to mix until completely combined. Add the milk and the remaining icing sugar and continue to mix for a further 3 minutes. Set 1 tablespoon of buttercream aside.

Dip the cut side of the marshmallows into the jelly crystals to create bunny ears.

Pipe or spoon a large dollop of butter cream on top of each cupcake and press coconut to completely cover each dollop (see tip). Using the buttercream you set aside stick the ears, eyes, nose and whiskers to the coconut covered buttercream.
More Tips
When pressing the coconut into the buttercream, you can mould the buttercream to make a more symmetrical dome.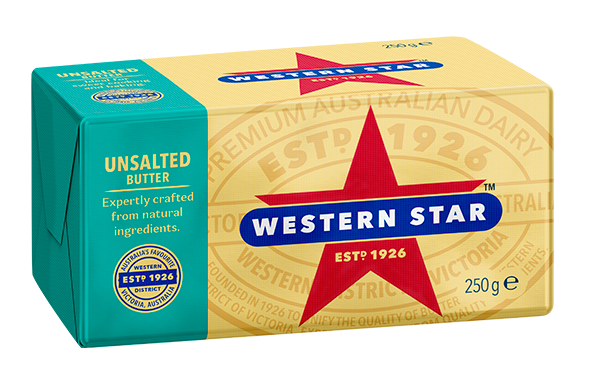 IN THIS RECIPE
Unsalted Butter
Western Star Unsalted is a great regular unsalted butter that is suitable for everyday cooking and baking needs.  It allows the cook to regulate the seasoning required for the dish.  Expertly crafted from one natural ingredient.
LEARN MORE
More Baking & Desserts recipes
Forgotten to soften the butter?
Grate butter coarsely, spread onto baking paper and stand for 10 minutes before using. Alternatively chop into 2cm cubes, microwave on 30% power in 10 second bursts until just softened.