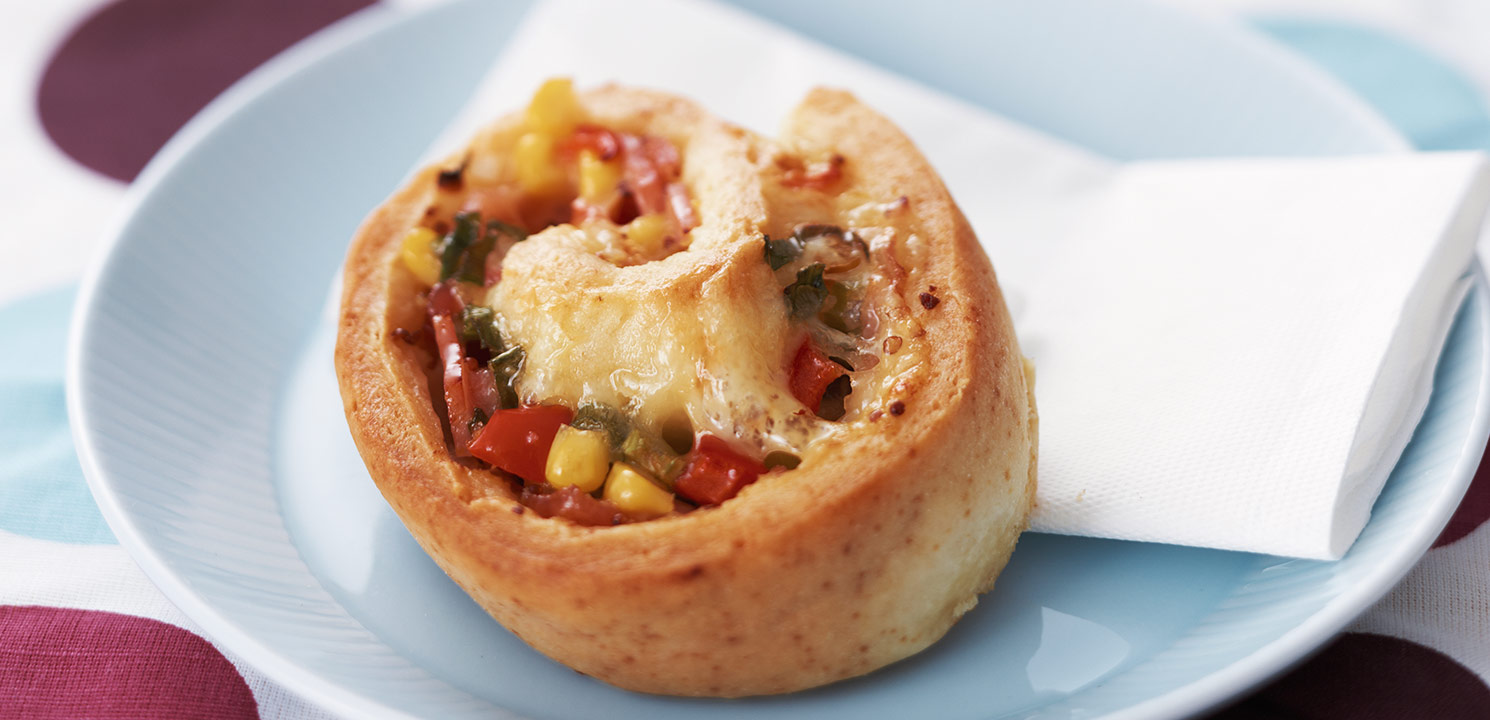 Snack, Sides and Starters
Lunchbox Bacon Veggie Scrolls
Prep 25 mins. /Cook 25 mins.
Serves 13
Average
Lunchbox Bacon Veggie Scrolls
Method
---
Rub butter into flour until mixture resembles fine breadcrumbs. Make a well in the centre and add milk, stirring with a metal spatula or kitchen knife until mixture comes away from the sides of the bowl. Add a little extra milk, if required, at this stage, if mixture is dry.

Knead on a lightly floured board until smooth. Roll dough into a 40cm x 25cm rectangle.

Combine butter and mustard and thinly spread over dough. Sprinkle remaining ingredients over dough. Roll up along the longest side, like a Swiss roll.

Slice roll into 3cm thick slices and place on a baking paper lined tray. Bake at 200oC for 25 minutes or until golden brown.
More Tips
Scrolls are best made and enjoyed on the same day.
Wrap individual scrolls and freeze for school lunches. Scrolls can be frozen for up to 1 month.
Freeze leftovers on the day that they are made.
Vary filling ingredients if desired. The following ingredients can also be used when making these scrolls - shaved smoked ham, sliced mushrooms, cooked and shredded BBQ chicken & BBQ sauce, chopped green capsicum, well drained pineapple pieces, semi dried tomatoes and pesto.
More Snack, Sides and Starters recipes
Which butter should I use to make sweet pastries?
We recommend Chef's Choice - it's higher fat content and creamier finish makes it ideal for sweet pastries.