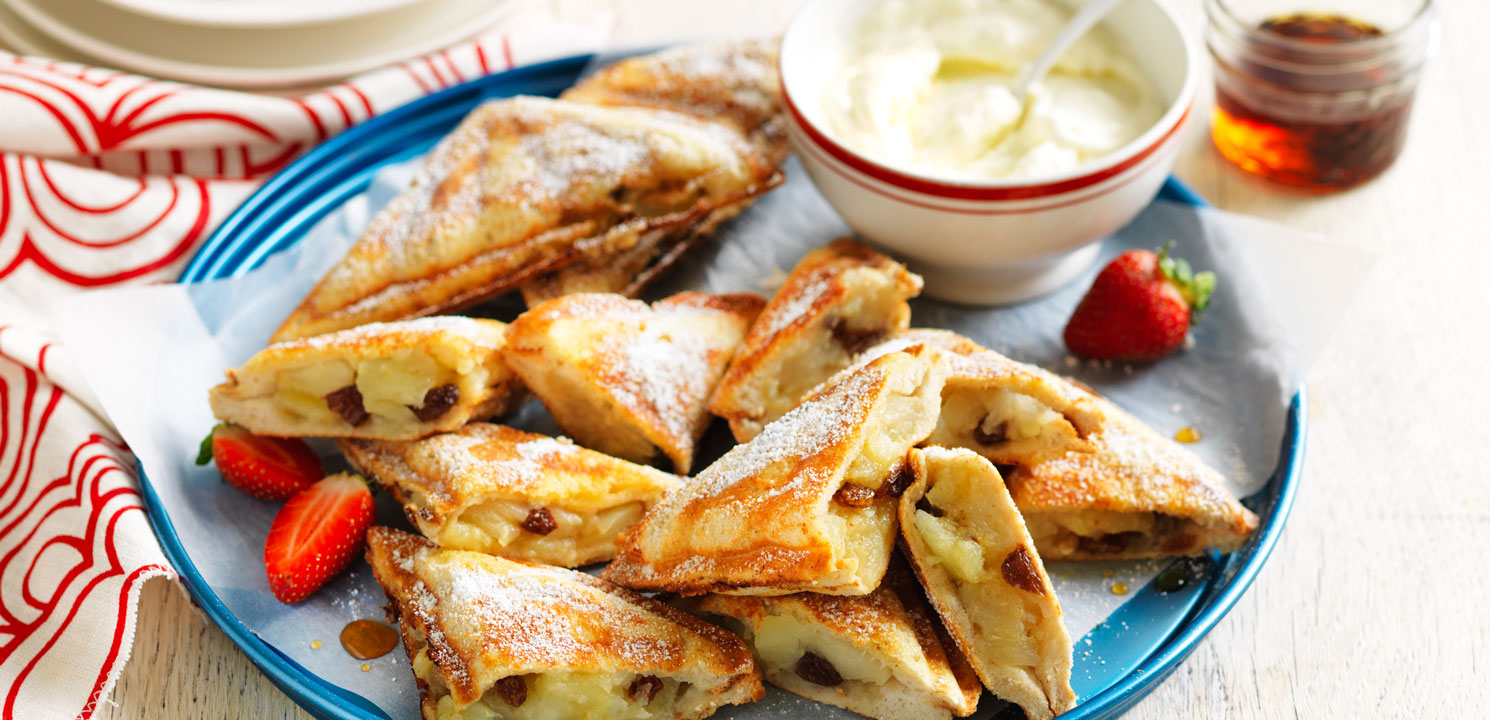 Snack, Sides and Starters
Traditional Hot Apple Pie Jaffles
Prep 12 mins. /Cook 8 mins.
Serves 4
Average
Traditional Hot Apple Pie Jaffles
Method
---
Using an electric hand mixer, whip Western Star Thickened Cream in a bowl until soft peaks form. Set aside.

Preheat a jaffle maker. Combine apples, sultanas, cinnamon and allspice in a bowl.

Spread bread on both sides with Western Star Spreadable Original Soft.

Dividing mixture evenly, top 4 slices of bread with the apple mixture, spreading out leaving a 1 cm border. Top with the remaining bread.

Cooking in 2 batches, place apple-filled bread into the jaffle maker and cook for 3-4 minutes until golden and toasted.

Dust with icing sugar and serve with whipped cream and a drizzle of maple syrup. Scatter with fresh strawberries, if liked.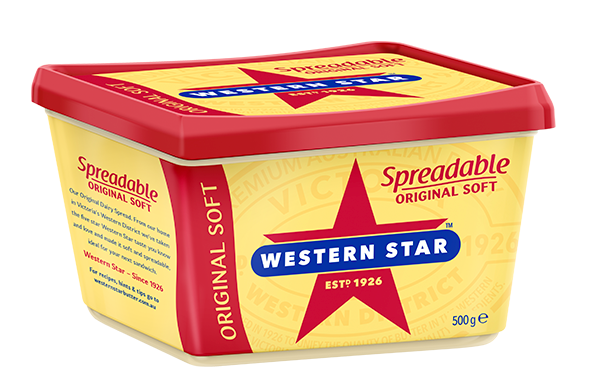 IN THIS RECIPE
Spreadable Original Soft
We've taken the five-star Western Star taste you know and love and made it soft and spreadable. Ideal for sandwiches, toast, pancakes and more.
LEARN MORE
More Baking & Desserts recipes
Forgotten to soften the butter?
Grate butter coarsely, spread onto baking paper and stand for 10 minutes before using. Alternatively chop into 2cm cubes, microwave on 30% power in 10 second bursts until just softened.