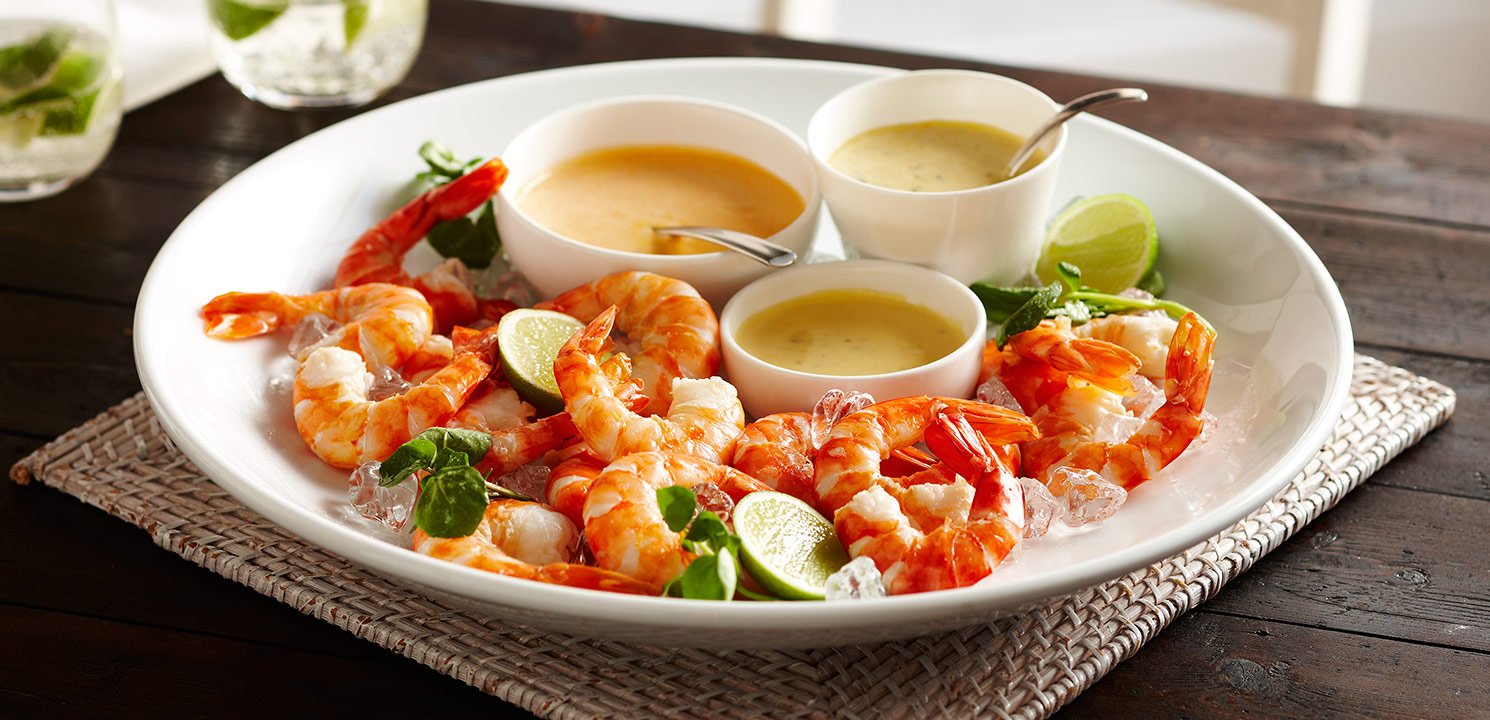 Sauces
3 Dipping Sauces for Prawns
Prep 3 mins. /Cook 3 mins.
Makes 250ml
Easy
3 Dipping Sauces for Prawns
Ingredients
---
Variation: Coriander, Ginger and Citrus
Variation: Roasted Red Capsicum Aioli
---
Method
---
Combine the yolks and vinegar in a small food processor bowl and pulse well to combine.

Melt the butter in a saucepan until very hot. With the motor running, add the butter to the processor in a slow, steadystream.

For variations, add desired ingredients to the processor and blend briefly to combine.

Serve warm or cold as a dipping sauce with prawns or seafood.
More Tips
Sauces can be made a day ahead and refrigerated until required. Stir gently to combine before spooning into serving dishes.
For breakfast with a twist, try serving your favourite dipping sauce variation with poached eggs!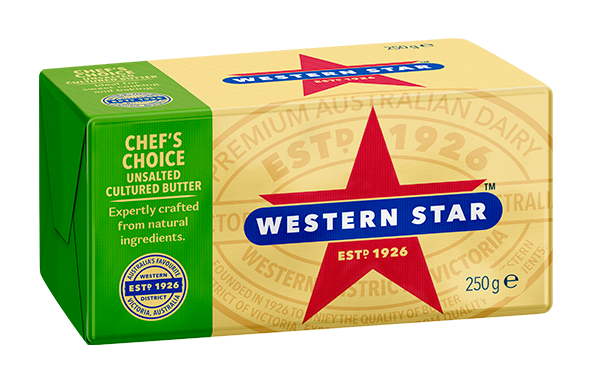 IN THIS RECIPE
Chef's Choice Unsalted Cultured Butter
When you really want your pastry and baking to shine, unsalted cultured butter delivers with that sought after creamier fresh tasting butter that is versatile and ensures great results every time. As an unsalted butter, Chef's Choice allows you full control over the seasoning of your dish. Winner of the Champion Butter award at the 2018 Australian Grand Dairy Awards, Western Star Chef's Choice Unsalted Cultured Butter is a premium quality butter, celebrated for its extra creamy continental taste and texture. Western Star has been Crafting Butter in Victoria since 1926 when the leading butter makers in the Western District came together. Over 95 years later and trusted for generations, Western Star truly is Australia's Favourite
LEARN MORE
More Sauces recipes
Forgotten to soften the butter?
Grate butter coarsely, spread onto baking paper and stand for 10 minutes before using. Alternatively chop into 2cm cubes, microwave on 30% power in 10 second bursts until just softened.