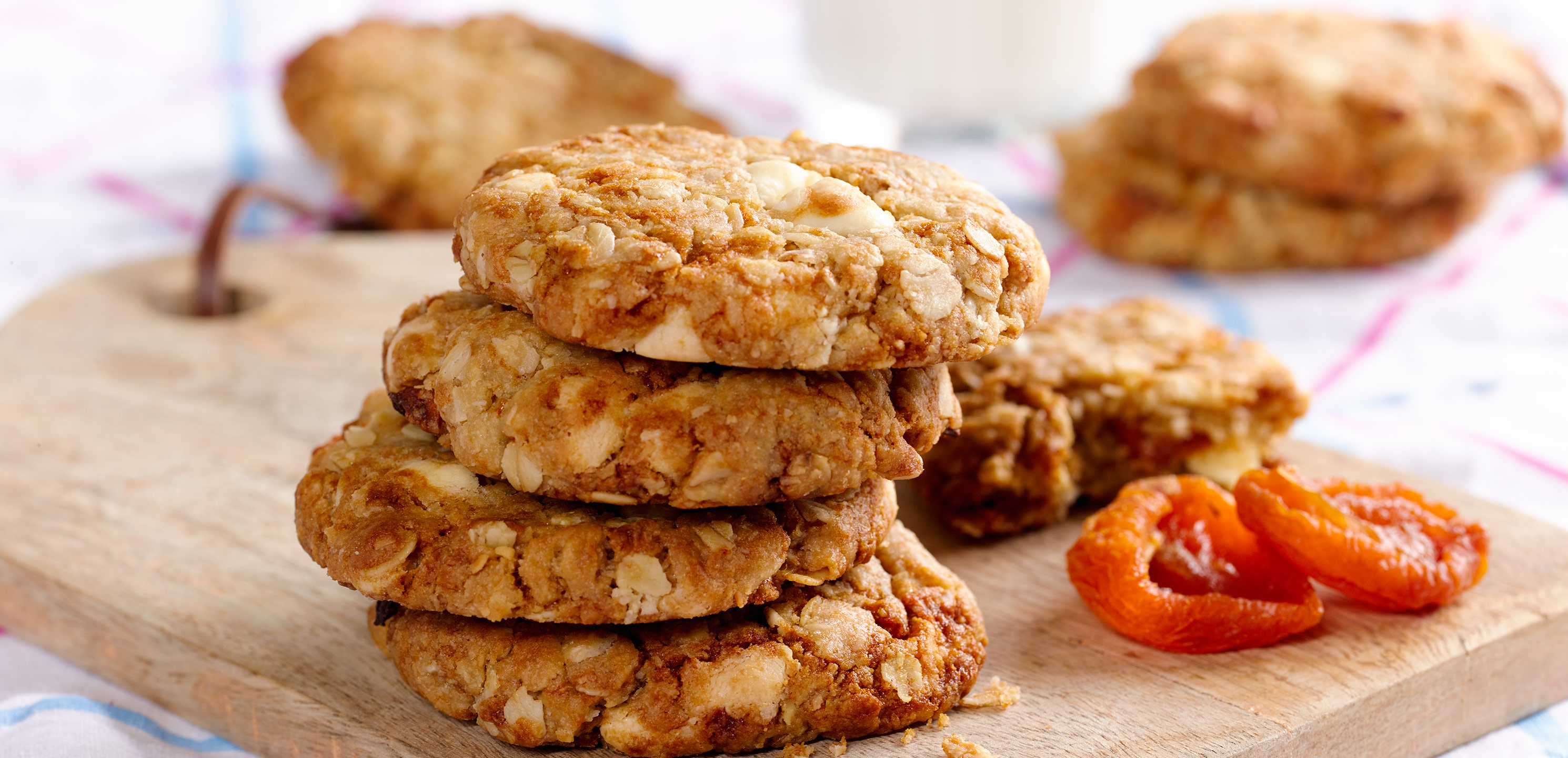 Baking & Desserts
Apricot White Chocolate and Coconut Cookies
Prep 10 mins. /Cook 17 mins.
serves 30
Easy
Apricot White Chocolate and Coconut Cookies
Method
---
With Mum or Dad's help, preheat the oven to 180°C. Stir the butter, golden syrup, honey and water in a small saucepan over a low heat for 4-5 minutes or until the butter has melted.

Remove from the heat, add the bicarb soda, and stir. The mixture will start to foam up like a bubble bath! Cool for 10 minutes. While you wait, add the flour, coconut, oats, and brown sugar to a large bowl, and stir with big wooden spoon.

Once the butter mixture is cool, add to the dry ingredients and mix well, and then stir through the chocolate chips and dried apricots.

Roll tablespoons of the cookie mixture into balls, place on a tray lined with baking paper, and then flatten slightly with the palm of your hand. You might need 3 big trays because there are a lot of cookies! The cookies expand when baking, so be sure to leave 3cm gaps between them. Ask Mum or Dad to transfer the cookies into the oven for 12 minutes or until they turn golden.

Once baked, cool the cookies for 10 minutes on the tray before transferring to a wire rack to cool completely… or eat warm if you can't wait!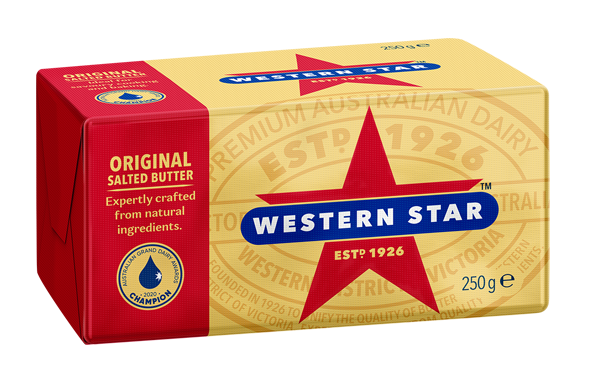 IN THIS RECIPE
Original Salted Butter
Western Star is Australia's favourite butter. It's a classic, pure creamery butter with a rich satisfying, five-star taste. Winner of Champion Butter at the 2019 Australian Grand Dairy Awards, this product sets the benchmark by which all other butters are judged. Expertly crafted from only two natural ingredients, cream and salt.
LEARN MORE
More Baking & Desserts recipes
Chocolate Brownies
Chocolate Brownies made with Western Star Salt Reduced Butter.
Forgotten to soften the butter?
Grate butter coarsely, spread onto baking paper and stand for 10 minutes before using. Alternatively chop into 2cm cubes, microwave on 30% power in 10 second bursts until just softened.