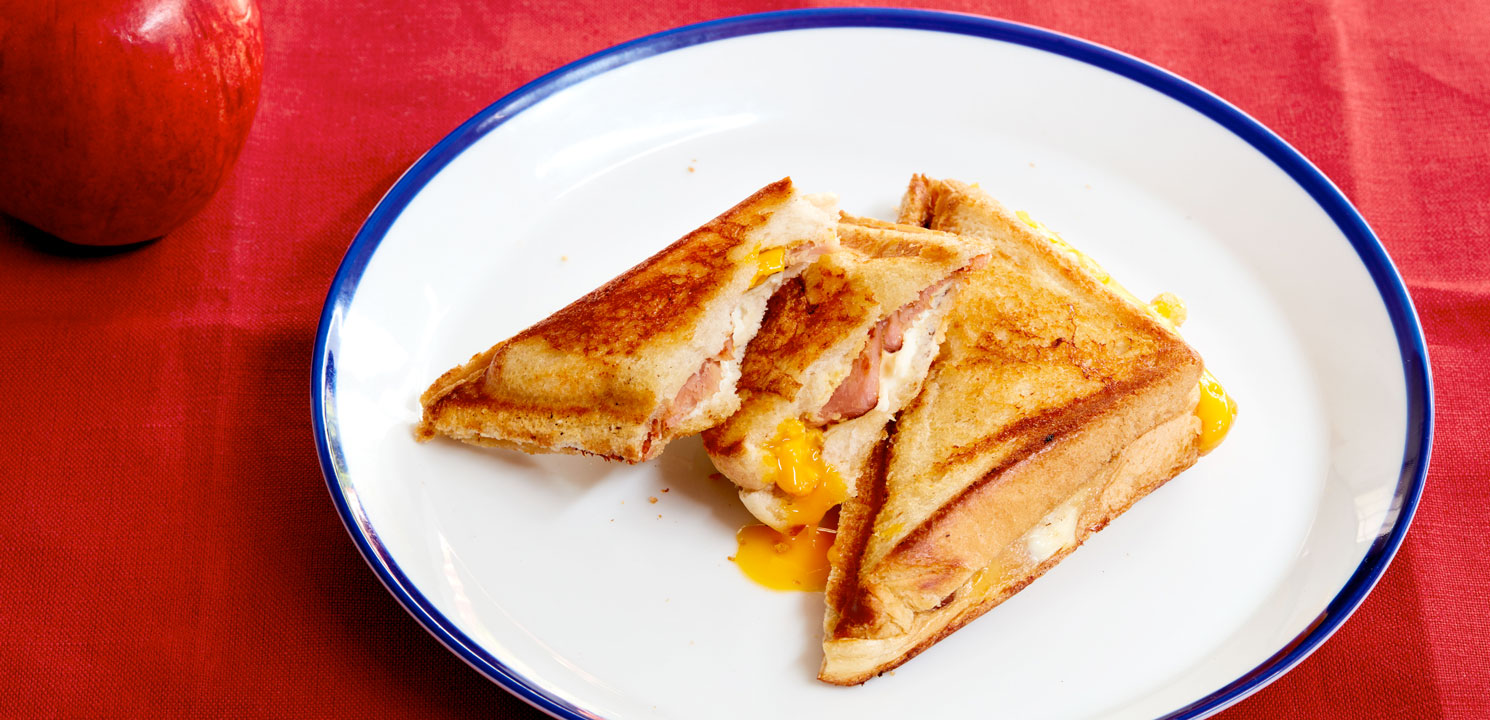 Snack, Sides and Starters
Bacon and Egg Jaffle
Prep 2 mins. /Cook 4 mins.
Makes 1
Easy
Bacon and Egg Jaffle
Method
---
Spread both sides of both slices of bread with Western Star Spreadadable.

Place the first slice of bread into the jaffle maker, then layer with the pan fried bacon rasher and top with a freshly cracked egg.

Quickly top with the second buttered slice of bread and close the jaffle maker (to ensure the egg doesn't run).

Close the jaffle iron and toast for 3-4 mins or until golden.

Season the jaffle with salt and pepper.
More Tips
Add cheese or ketchup to your jaffle to mix it up.
Any type of bread can be used for this jaffle.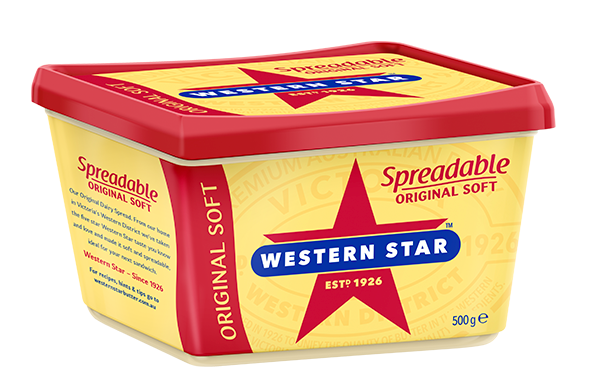 IN THIS RECIPE
Spreadable Original Soft
We've taken the five-star Western Star taste you know and love and made it soft and spreadable. Ideal for sandwiches, toast, pancakes and more.
LEARN MORE
More Snack, Sides and Starters recipes
Traffic light vegetables
A great side dish for kids. Cut zucchini, carrot and red capsicum into thin sticks or rounds (snow peas are great too), then sauté in butter and garlic until tender and fragrant.