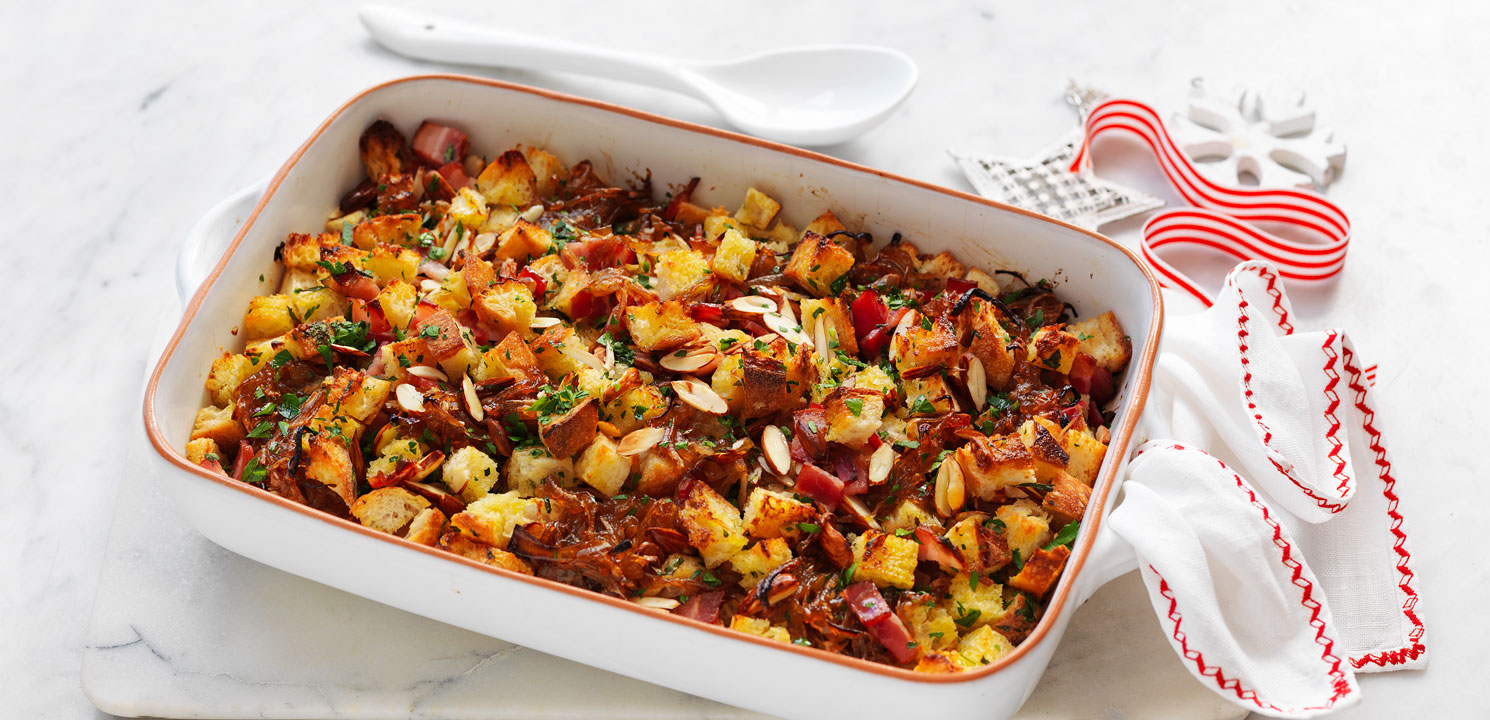 Snack, Sides and Starters
Crispy Bacon and Onion Stuffing Tray Bake
Prep 15 mins. /Cook 35 mins.
Serves 6 as a side
Easy
Crispy Bacon and Onion Stuffing Tray Bake
Method
---
Preheat the oven to 200°C (fan forced).

Put the onions, vinegar and sugar in a medium frying pan over high heat. Cook for 15 minutes, stirring occasionally, until golden brown and liquid has been absorbed. Set aside to cool.

Put the onion mixture, bread, melted Western Star Spreadable, parsley, bacon, almond and egg in a large baking dish and use your hands or a large spoon to mix to combine.

Cook in the oven for 20 minutes, or until golden brown. Serve sprinkled with extra parsley.
More Tips
If you need to save time, you can use 1 cup store-bought caramelised onions rather than making your own. Simply start recipe at Step 3.
Serving suggestion: Serve with roast chicken, pork, lamb or beef, along with some steamed greens or a mixed leaf salad.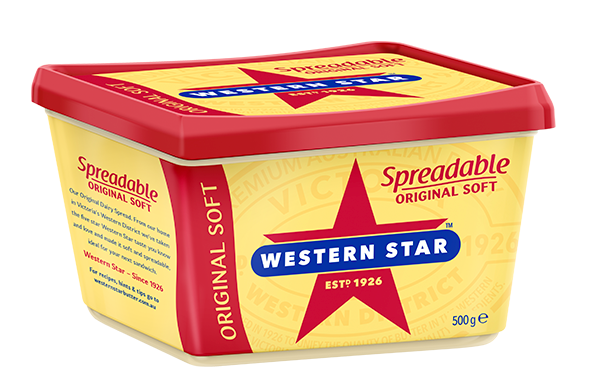 IN THIS RECIPE
Spreadable Original Soft
We've taken the five-star Western Star taste you know and love and made it soft and spreadable. Ideal for sandwiches, toast, pancakes and more.
LEARN MORE
More Snack, Sides and Starters recipes
Best ever green beans!
Melt a knob of butter in a fry pan until foamy, toss in your steamed green beans and slivered almonds until almonds are just golden. Delicious!