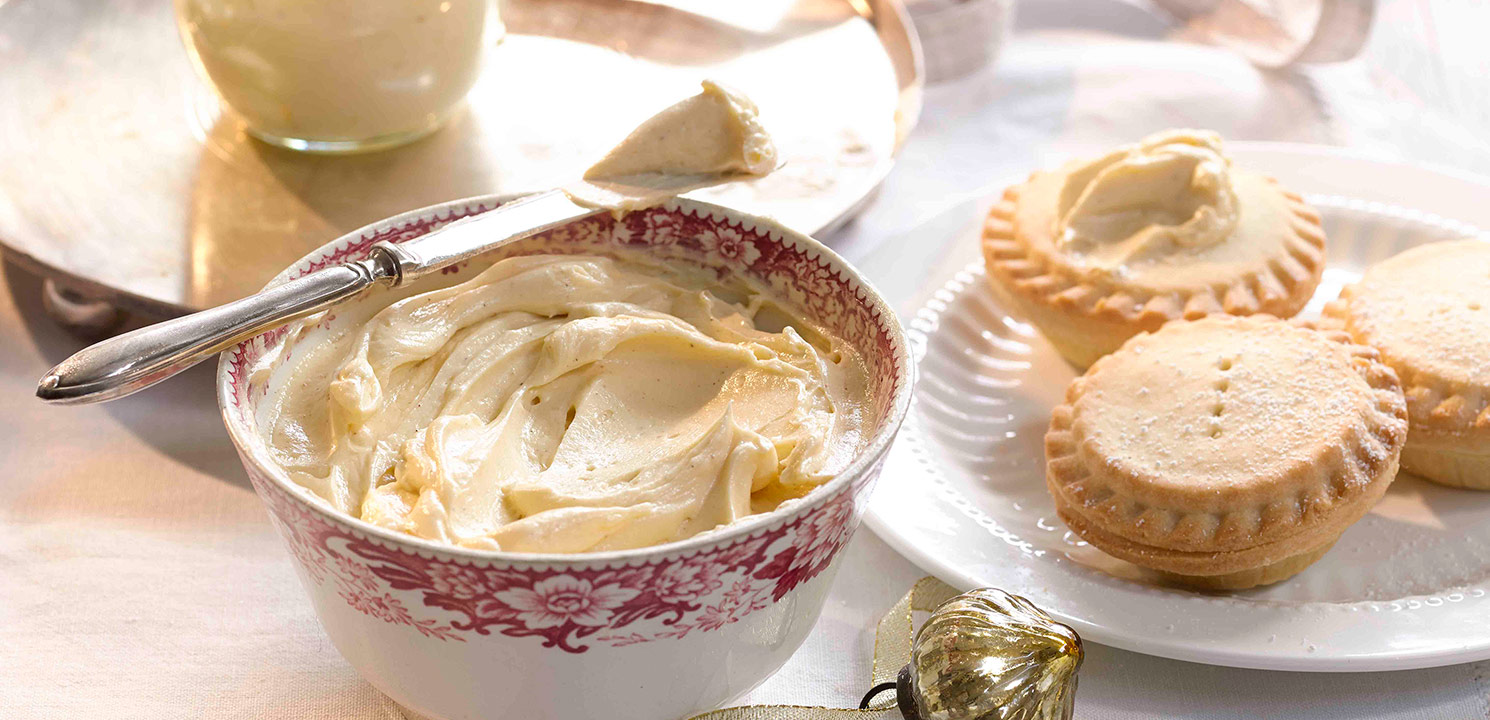 Sauces
Brandy Butter
Prep 10 mins.
serves 8
Easy
Brandy Butter
Method
---
Make ahead of time - your brand butter should chill for 60 mins before serving.
In the bowl of an electric mixer, beat the butter and sugar together on a medium speed for 3-4 minutes or until the mixture becomes pale and fluffy. Add the vanilla, cinnamon, nutmeg and half the brandy. Beat for 30 seconds before adding the remainder of the brandy, and then beat for another 2 minutes.

Transfer to a jar or bowl and refrigerate for 1 hour or until needed. The butter will last for three or four days.
More Tips
Serve the brandy butter with warm Christmas pudding or mince pies.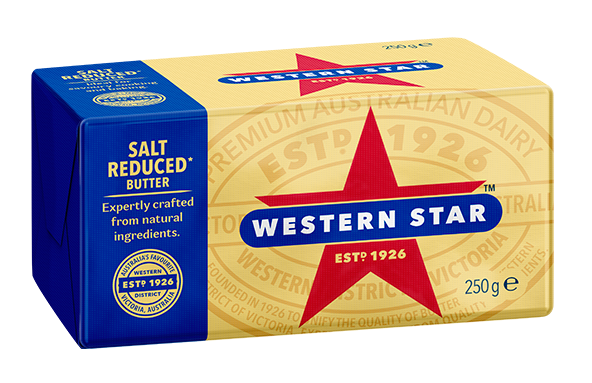 IN THIS RECIPE
Salt Reduced* Butter
Western Star Salt Reduced retains all the full creamy taste of classic Western Star butter but with just half the salt. Ideal for those who love the flavour of butter but prefer less salt in their diet. Expertly crafted from two natural ingredients, cream and salt.* Contains on average 45% less sodium than Western Star Original Butter, which contains 640 mg per 100g.
LEARN MORE
More Sauces recipes
Reheating Hollandaise or Béarnaise sauce?
Never microwave! These are fragile emulsions and will split. Reheat by gently whisking over a double boiler on low heat. If the emulsion begins to split, try whisking in a spoonful of warm water, never add more butter.