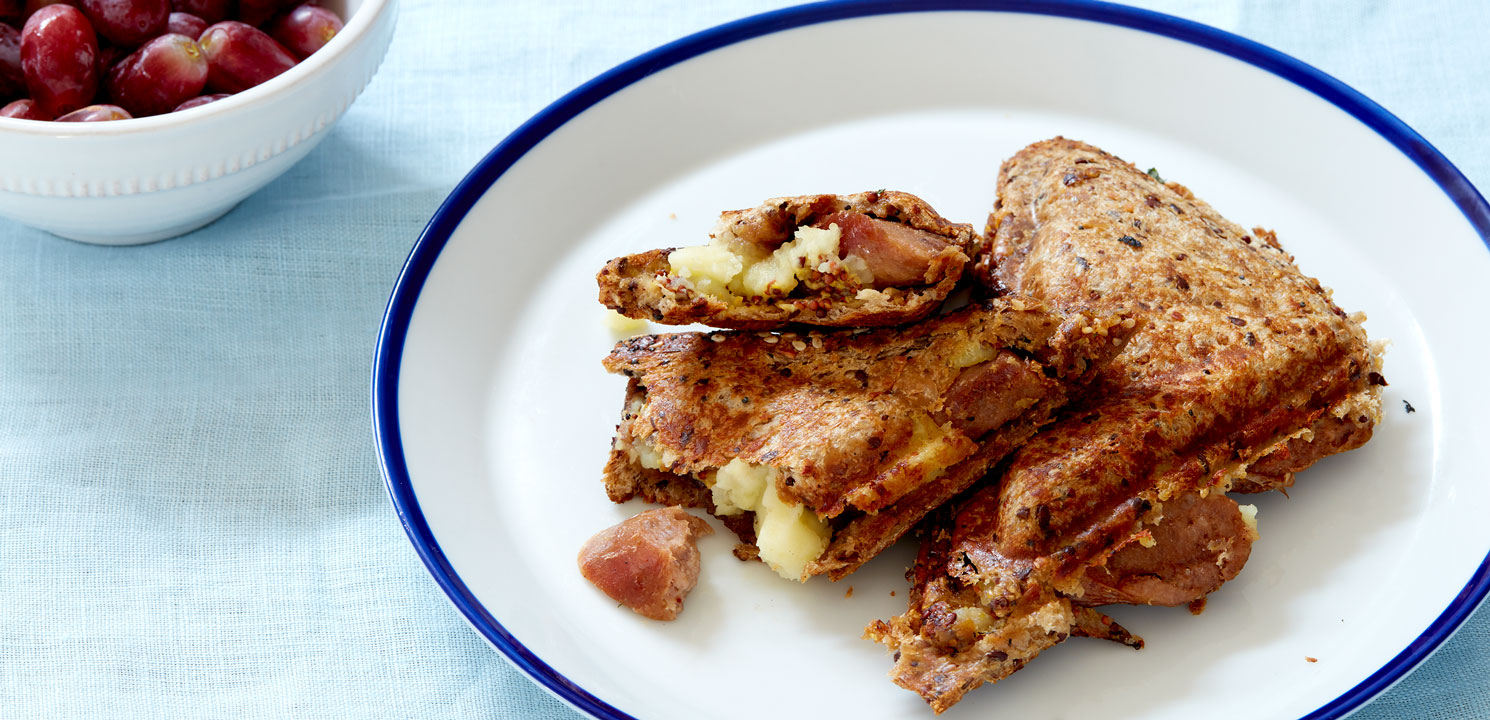 Snack, Sides and Starters
Cheesy Mashed Potato Jaffle with Sausage and Mustard
Prep 2 mins. /Cook 4 mins.
Makes 1
Easy
Cheesy Mashed Potato Jaffle with Sausage and Mustard
Method
---
Spread both sides of both slices of bread with Western Star Spreadadable.

Layer 1 slice of bread with the mashed potato, cooked sausage, relish and mustard. Top with the Perfect Italiano cheese and buttered bread.

Place the sandwich in a jaffle iron for 3-4 minutes or until golden and cheese has melted.

Season jaffle with salt and pepper.
More Tips
This jaffle is great to use left-overs from last night's dinner.
Cheddar cheese makes a great alternative if you don't have Perfect Italiano in the fridge.
For a healthier alternative, try using multi-grain bread.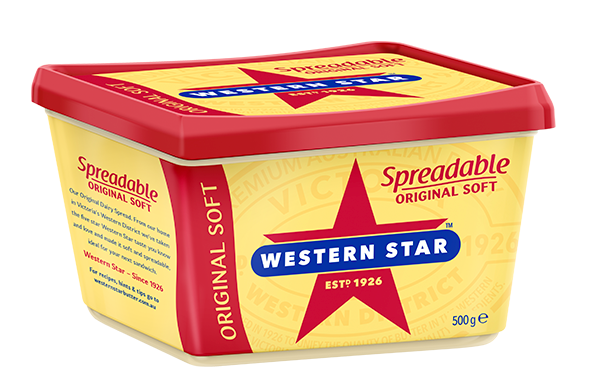 IN THIS RECIPE
Spreadable Original Soft
We've taken the five-star Western Star taste you know and love and made it soft and spreadable. Ideal for sandwiches, toast, pancakes and more.
LEARN MORE
More Snack, Sides and Starters recipes
Dry roast chicken?
Avoid a dry chicken by stuffing some flavoured butter under the skin before roasting. Simply ease your fingers under the skin of the chicken breast to create a pocket (without breaking through) and fill it with softened flavoured butter. The butter bastes and flavours the chicken as it cooks leaving you with a moist and tender roast!