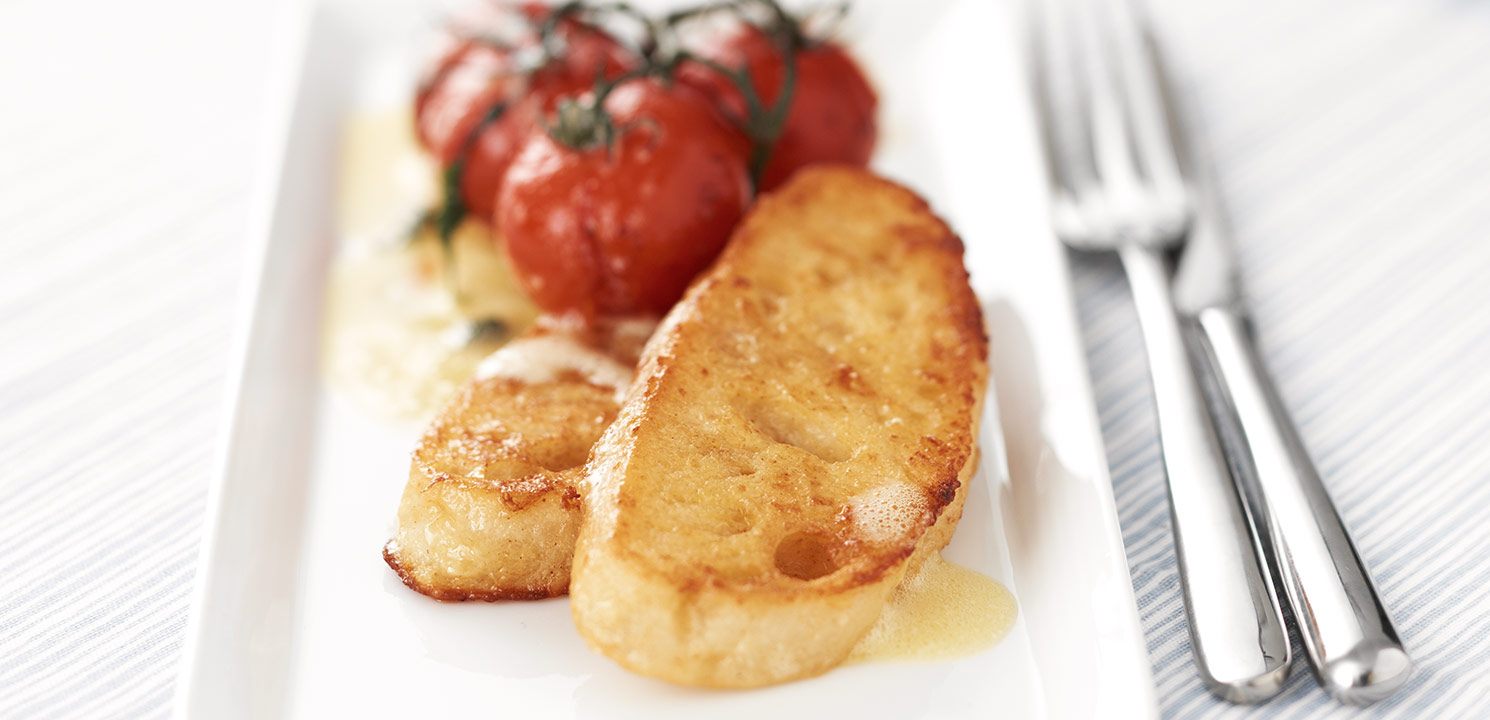 Snack, Sides and Starters
Cheesy French Toast with Sautéed Cherry Tomatoes
Prep 5 mins. /Cook 10 mins.
Serves 8
Easy
Cheesy French Toast with Sautéed Cherry Tomatoes
Method
---
Lightly beat eggs, milk and cheese in a bowl.

Melt half the butter in non stick frypan.

Dip bread into egg mixture, draining excess liquid. Cook for 1-2 minutes on each side or until golden brown and crisp. Keep warm.

Wipe out frypan and add remaining butter. Add cherry tomatoes to frypan and quickly sear for 1-2 minutes. Remove from heat and add basil. Pile French toast with cooked tomatoes and serve.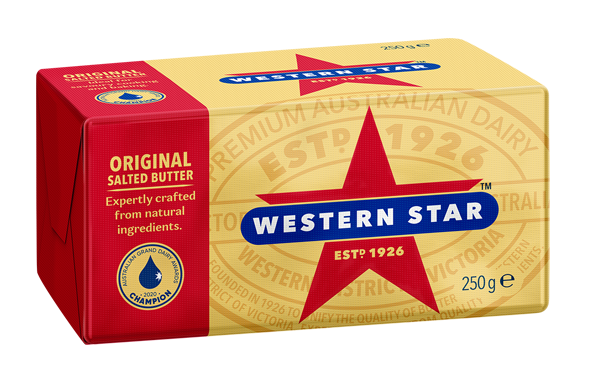 IN THIS RECIPE
Original Salted Butter
Western Star is Australia's favourite butter. It's a classic, pure creamery butter with a rich satisfying, five-star taste. Winner of Champion Butter at the 2019 Australian Grand Dairy Awards, this product sets the benchmark by which all other butters are judged. Expertly crafted from only two natural ingredients, cream and salt.
LEARN MORE
More Snack, Sides and Starters recipes
Saute with butter
Melt butter on a medium heat. The butter must be hot otherwise it will be absorbed and the food becomes soggy rather than crispy. The food should "sizzle" when added to the pan.