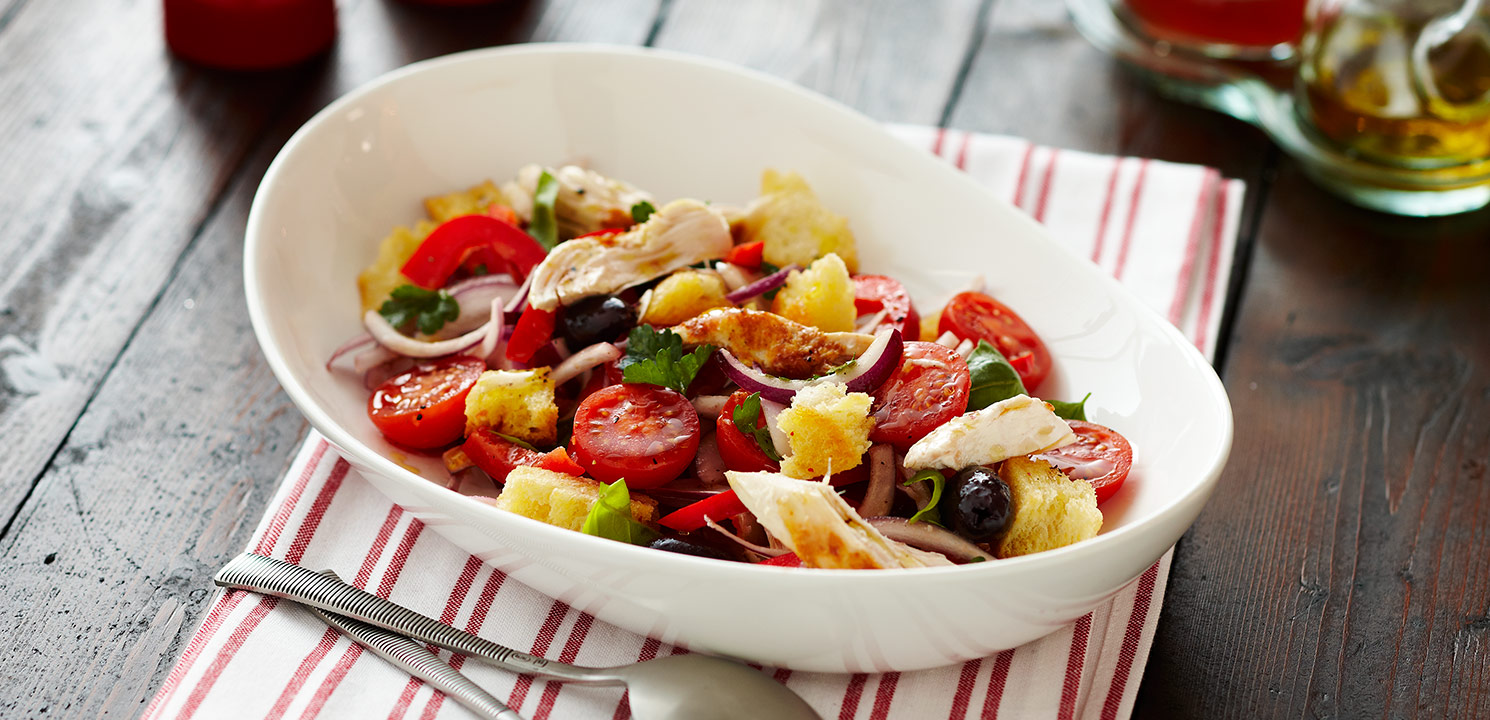 Mains
Chicken Panzanella Salad
Prep 10 mins. /Cook 10 mins.
Serves 4
Easy
Chicken Panzanella Salad
Method
---
Toss bread with melted butter and spread on a baking tray in a single layer. Bake at 200°C for 8-10 minutes, turning once, until lightly browned. Cool.

Place bread, chicken, tomatoes, capsicum, onion, olives and herbs in a salad bowl. Whisk together oil, vinegar, sugar and seasonings and then pour over salad, tossing to combine. Stand for 10 minutes to soak up dressing before serving.
More Tips
This salad is a fantastic way to use up any 'day old' bread and leftover roast chicken or turkey from Christmas day. It makes a refreshing dinner or great Boxing Day lunch.
Bread can be baked a day ahead and stored in an airtight container if desired.
Interchange the herbs in this salad for any leftover 'soft' herbs such as mint, oregano, chervil or chives leftover from Christmas cooking.
To impress party guests and make a gorgeous coloured salad try using heirloom or coloured tomatoes and capsicums.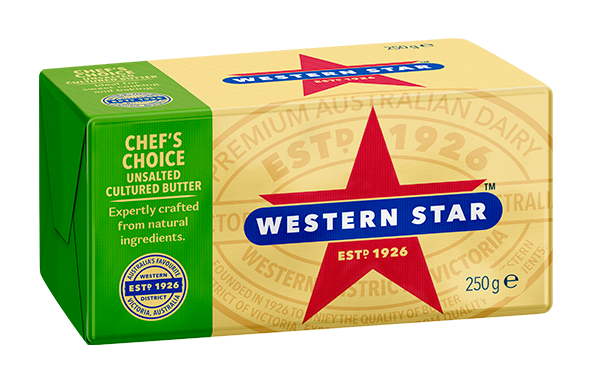 IN THIS RECIPE
Chef's Choice Unsalted Cultured Butter
Western Star Chef's Choice Premium Cultured Unsalted is a premium quality butter that's noted for its extra creamier continental taste and texture. A creamier fresh tasting butter that's versatile and ensures great results every time.
LEARN MORE
More Mains recipes
Chicken and Mushroom Risotto
Make Dinner a Winner with Chicken and Mushroom Risotto and Western Star™ Butter.
Reheating Hollandaise or Béarnaise sauce?
Never microwave! These are fragile emulsions and will split. Reheat by gently whisking over a double boiler on low heat. If the emulsion begins to split, try whisking in a spoonful of warm water, never add more butter.