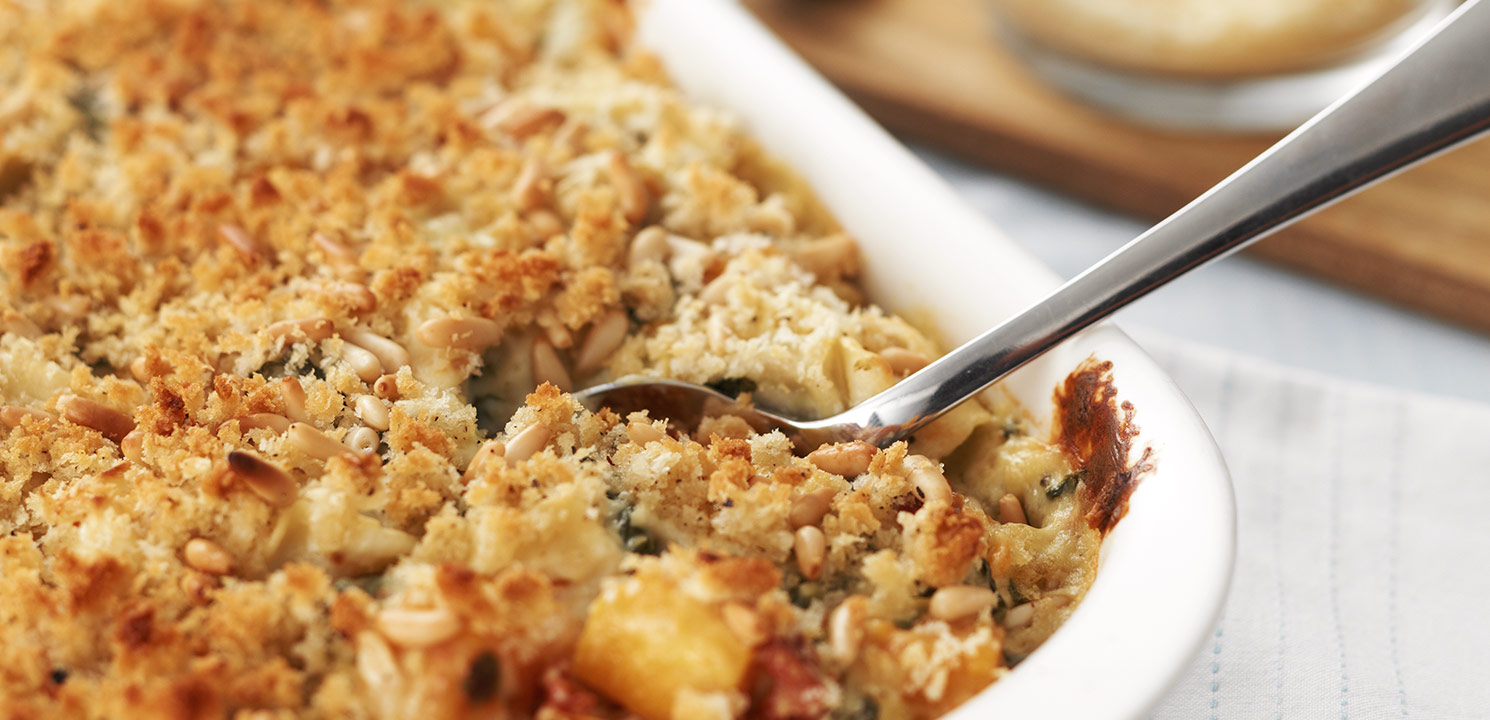 Mains
Creamy Tortellini Bake with Pumpkin Spinach and Feta
Prep 10 mins. /Cook 1h 30 mins.
Serves 8
Easy
Creamy Tortellini Bake with Pumpkin Spinach and Feta
Method
---
Combine pumpkin and garlic, season with salt and pepper and toss with olive oil. Roast at 180C for 15 minutes to soften.

Cook tortellini in boiling salted water for 5 minutes until just tender, drain.

Place 60g butter, flour and milk in a large saucepan, whisk over medium heat until thickened and smooth. Stir in baby spinach, sundried tomatoes, basil, pumpkin, tortellini and half the cheese, season to taste and pour into a deep baking dish.

Melt remaining butter and mix with breadcrumbs, remaining cheese and pine nuts, sprinkle over pasta and bake at 200°C for 30 - 45 minutes until golden and bubbly.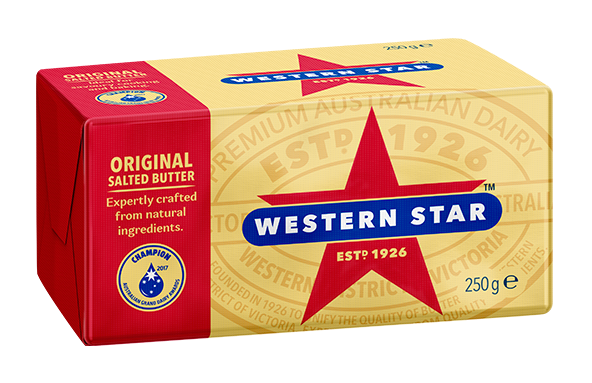 IN THIS RECIPE
Original Salted Butter
Western Star is Australia's favourite butter. It's a classic, pure creamery butter with a rich satisfying, five-star taste. Winner of Champion Butter at the 2019 Australian Grand Dairy Awards, this product sets the benchmark by which all other butters are judged. Expertly crafted from only two natural ingredients, cream and salt.
LEARN MORE
More Mains recipes
Dry roast chicken?
Avoid a dry chicken by stuffing some flavoured butter under the skin before roasting. Simply ease your fingers under the skin of the chicken breast to create a pocket (without breaking through) and fill it with softened flavoured butter. The butter bastes and flavours the chicken as it cooks leaving you with a moist and tender roast!