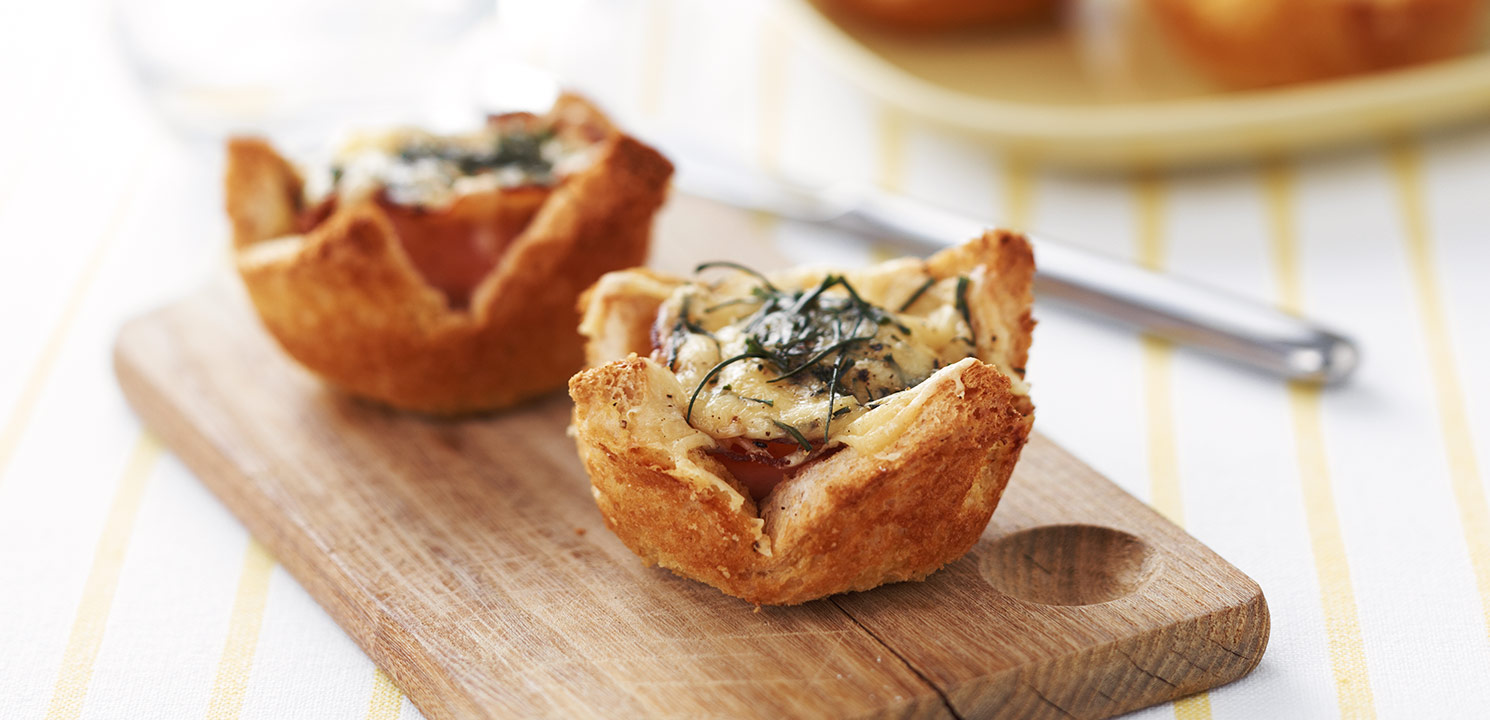 Breakfast
Egg and Ham Nests
Prep 10 mins. /Cook 20 mins.
Serves 8
Easy
Egg and Ham Nests
Method
---
Cut the crusts off each slice of bread and butter on both sides. Gently push bread into the base of 8 muffin pans.

Line each bread base with a half slice of ham, crack in an egg and sprinkle with cheese and chives.

Bake nests at 180°C for 15-20 minutes until puffed and golden, cool in tin for 5 minutes before removing to a wire rack to cool for at least 10 minutes before serving.
More Tips
These nests are perfect for picnics and brunches, and can also make a special treat served cold in a lunchbox.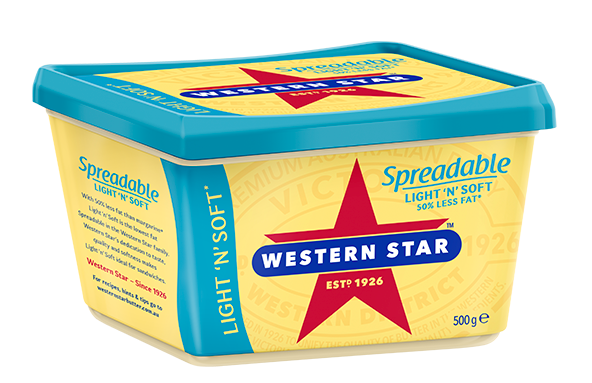 IN THIS RECIPE
Spreadable Light'n'Soft
Light'n'Soft is ideal for those looking for a lighter option whilst still enjoying a great Western Star taste.  * contains 50% less fat than Polyunsaturated Margarine, which contains 80g fat, total per 100g
LEARN MORE
More Breakfast recipes
Delicious crunch on toasties?
Use Western Star Spreadable on the outside of your bread for a golden delicious crunch!