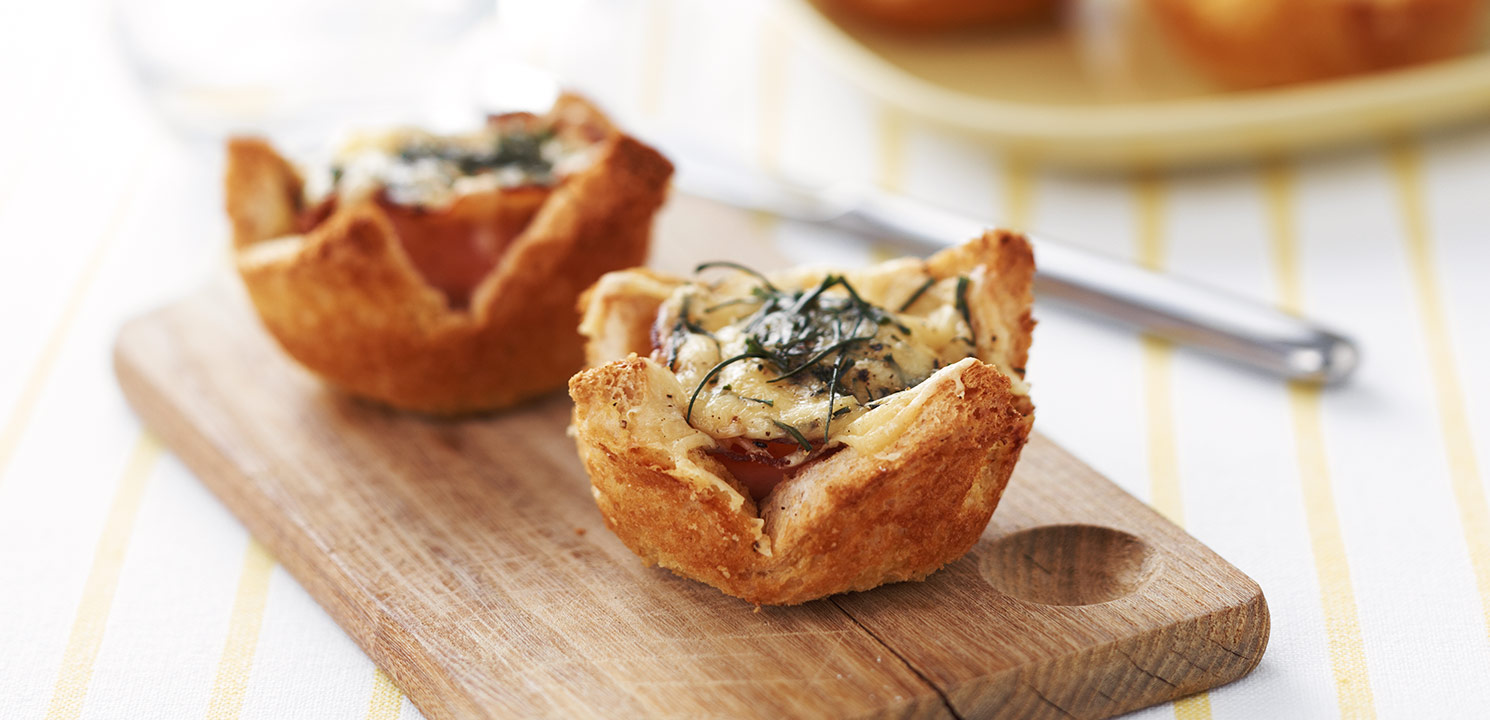 Breakfast
Egg and Ham Nests
Prep 10 mins. /Cook 20 mins.
Serves 8
Easy
Egg and Ham Nests
Method
---
Cut the crusts off each slice of bread and butter on both sides. Gently push bread into the base of 8 muffin pans.

Line each bread base with a half slice of ham, crack in an egg and sprinkle with cheese and chives.

Bake nests at 180°C for 15-20 minutes until puffed and golden, cool in tin for 5 minutes before removing to a wire rack to cool for at least 10 minutes before serving.
More Tips
These nests are perfect for picnics and brunches, and can also make a special treat served cold in a lunchbox.
More Breakfast recipes
Forgotten to soften the butter?
Grate butter coarsely, spread onto baking paper and stand for 10 minutes before using. Alternatively chop into 2cm cubes, microwave on 30% power in 10 second bursts until just softened.