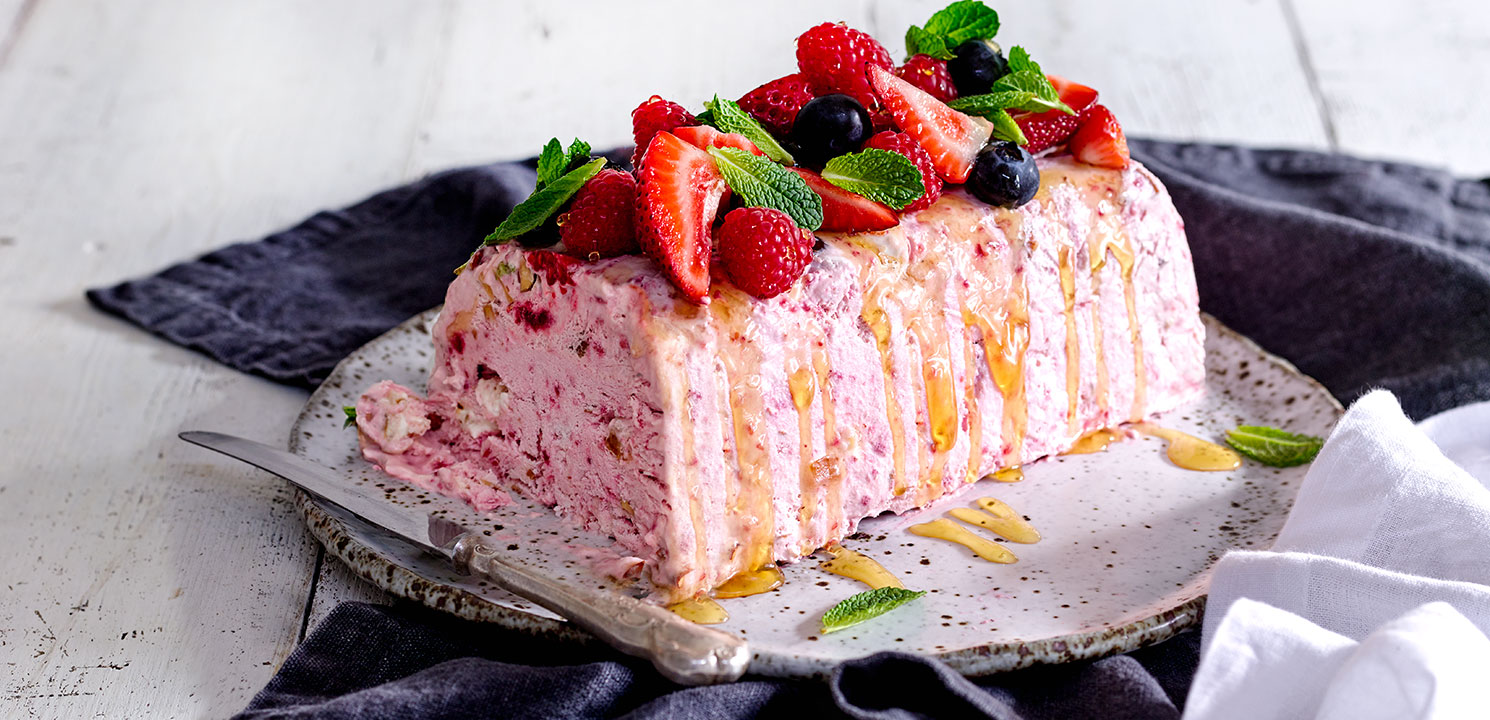 Baking & Desserts
Frozen Ice Cream Log
Prep 15 mins.
Serves 8
Average
Frozen Ice Cream Log
Method
---
Note: this recipe requires an additional 6-15 hours for freezing.
Line a 2 litre capacity rectangular mould with plastic wrap

Whisk egg whites and caster sugar with raspberries in an electric mixer on high speed for 5 minutes, until stiff and tripled in volume.

Stir the Ricotta into the whipped cream and fold in nougat, glacé fruits and nuts.

Fold through the whipped egg white mixture and place in mould.

Freeze until firm (6 hours – overnight).

To serve, un-mould the dessert onto a decorative platter and garnish with fresh mixed berries, cherries and mint.
More Baking & Desserts recipes
Forgotten to soften the butter?
Grate butter coarsely, spread onto baking paper and stand for 10 minutes before using. Alternatively chop into 2cm cubes, microwave on 30% power in 10 second bursts until just softened.