Method
---
Melt the Spreadable in a saucepan over medium heat. Add the rosemary and thyme and cook until fragrant. Add the flour and cook, stirring, for 1 minute or until mixture bubbles and thickens.

Gradually stir in wine and stock. Bring to the boil and cook, stirring, until gravy thickens. Strain gravy into a serving jug.
More Tips
You can replace the white wine with an extra ½ cup of stock if you prefer a non-alcoholic gravy.
You can also swap out the Spreadable for Western Star Original Salted Butter if you like.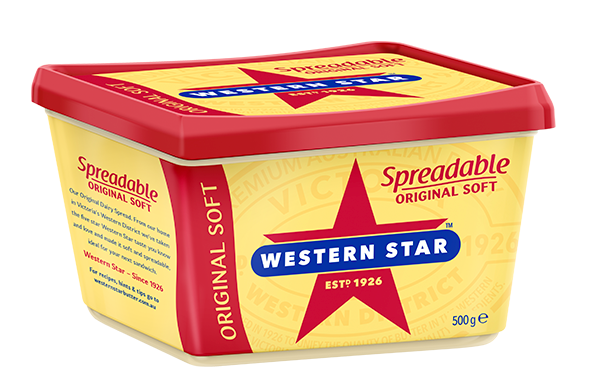 IN THIS RECIPE
Spreadable Original Soft
We've taken the five-star Western Star taste you know and love and made it soft and spreadable. Ideal for sandwiches, toast, pancakes and more.
LEARN MORE
More Sauces recipes
Reheating Hollandaise or Béarnaise sauce?
Never microwave! These are fragile emulsions and will split. Reheat by gently whisking over a double boiler on low heat. If the emulsion begins to split, try whisking in a spoonful of warm water, never add more butter.