Method
---
Melt the Spreadable in a saucepan over medium heat. Add the rosemary and thyme and cook until fragrant. Add the flour and cook, stirring, for 1 minute or until mixture bubbles and thickens.

Gradually stir in wine and stock. Bring to the boil and cook, stirring, until gravy thickens. Strain gravy into a serving jug.
More Tips
You can replace the white wine with an extra ½ cup of stock if you prefer a non-alcoholic gravy.
You can also swap out the Spreadable for Western Star Original Salted Butter if you like.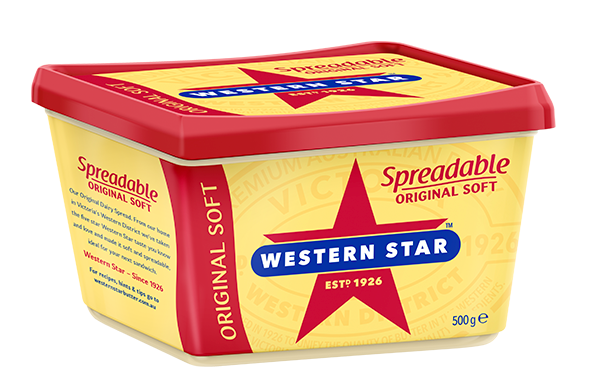 IN THIS RECIPE
Spreadable Original Soft
We've taken the five-star Western Star taste you know and love and made it soft and spreadable. Ideal for sandwiches, toast, pancakes and more.
LEARN MORE
More Sauces recipes
Dry roast chicken?
Avoid a dry chicken by stuffing some flavoured butter under the skin before roasting. Simply ease your fingers under the skin of the chicken breast to create a pocket (without breaking through) and fill it with softened flavoured butter. The butter bastes and flavours the chicken as it cooks leaving you with a moist and tender roast!