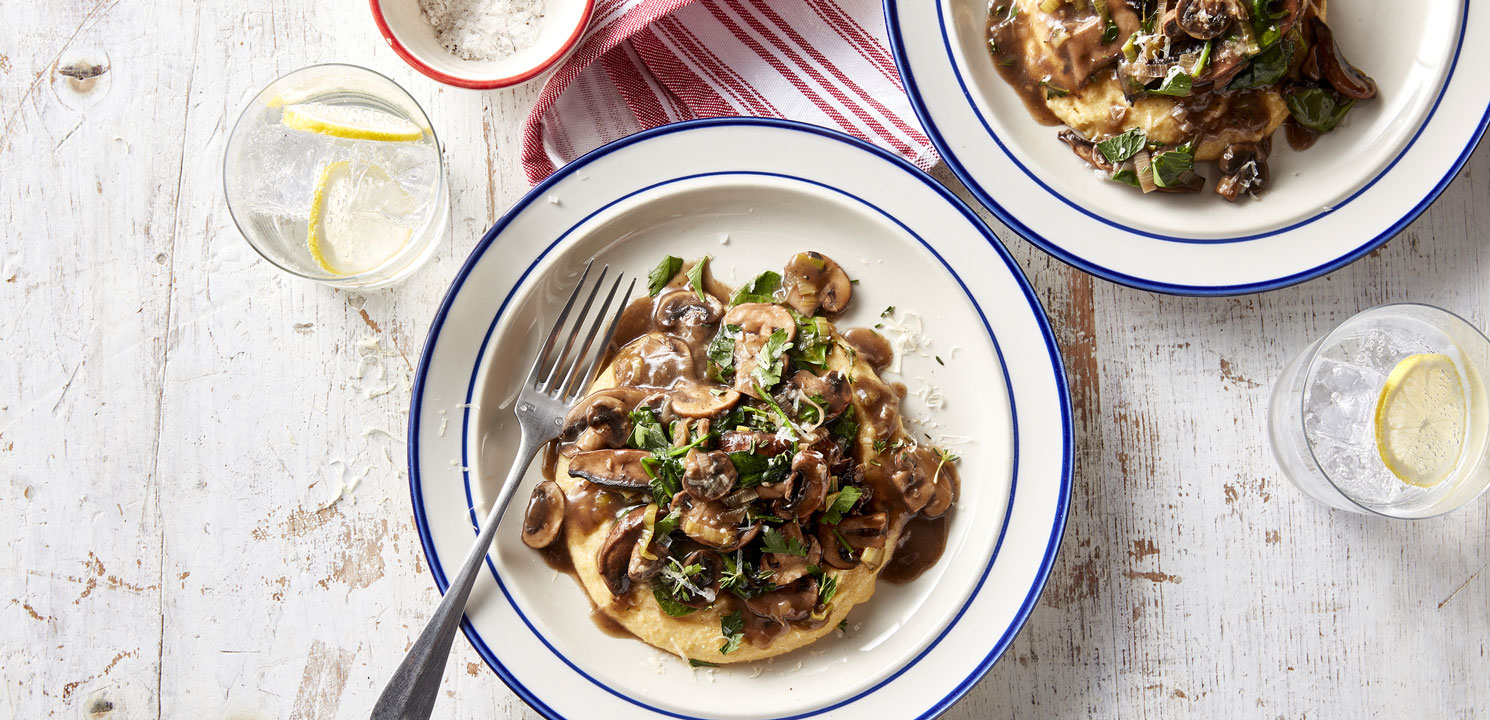 Mains
Mushroom Ragu with Creamy Polenta
Prep 20 mins. /Cook 15 mins.
serves 4
Easy
Mushroom Ragu with Creamy Polenta
Method
---
Mushroom Ragu
Melt the Spreadable in a large frying pan over medium-high heat. Add the leek and garlic and sauté for 2-3 minutes or until the leeks are softened. Add mushrooms and thyme. Cook for 5 minutes, stirring gently so as to not break up mushrooms.

Combine stock with the cornflour and stir into mushroom mixture. Cook over medium heat for a further 3-4 minutes or until the sauce has thickened slightly. Fold through the spinach and remove from heat. Season to taste with salt and pepper.
Polenta
Combine the milk and stock in a medium heavy-based saucepan over high heat and bring to the boil. Reduce heat to medium and gradually add the polenta, stirring constantly. Cook, stirring constantly, for about 3 minutes or until the polenta is soft and smooth. Remove from heat and stir in the Spreadable and parmesan.

To serve, spoon the creamy polenta onto serving plates and top with the mushroom ragu. Scatter with a little extra parmesan and the parsley.
More Tips
If your polenta is thick rather than creamy, use a little extra hot milk to thin it down until you get to your desired consistency.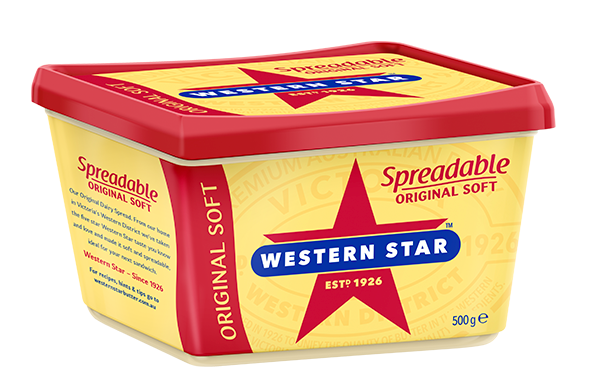 IN THIS RECIPE
Spreadable Original Soft
We've taken the five-star Western Star taste you know and love and made it soft and spreadable. Ideal for sandwiches, toast, pancakes and more.
LEARN MORE
More Mains recipes
Cooking rice by absorption method?
Add a knob of butter to the water for a delicious buttery flavour and separated grains. Especially great served with curries?