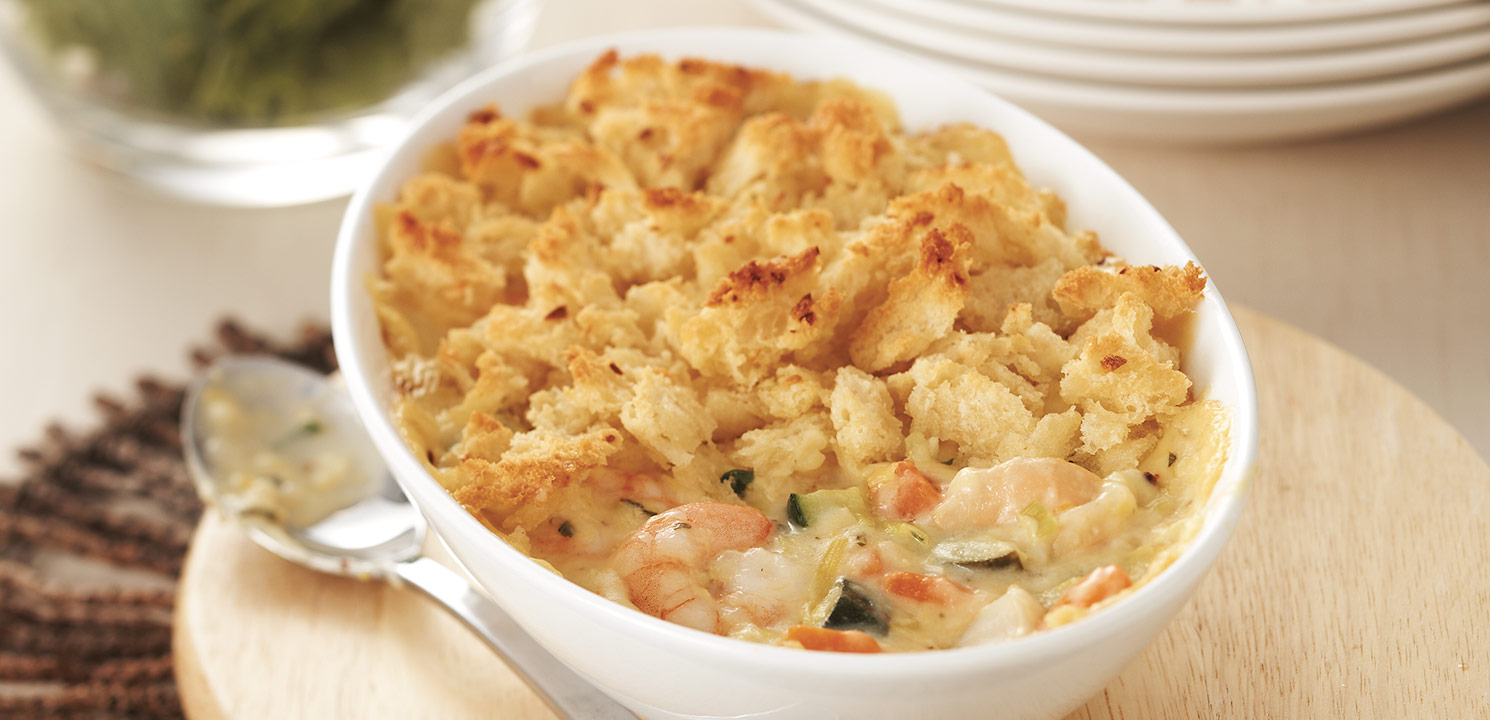 Seafood Mornay
Method
---
Melt butter and sauté carrot for 5 minutes. Add leek and zucchini and sauté a further 5 minutes until vegetables are tender. Add seafood only and sauté for 5-10 minutes or until just cooked. Remove seafood only from pan with tongs and set aside.

Deglaze pan with wine, add remaining butter and stir until melted, stir in flour and cook for 1-2 minutes. Gradually add milk stirring continuously and bring to the boil. Simmer for 2-3 minutes, stirring continuously. Stir in cheese, parsley, rind and mustard. Return seafood to pan and stir to combine. Transfer to a 2 litre ovenproof casserole dish.

Combine extra butter and garlic and pour over breadcrumbs. Sprinkle breadcrumbs evenly over mornay and bake at 180°C for 10 minutes or until golden. Serve immediately.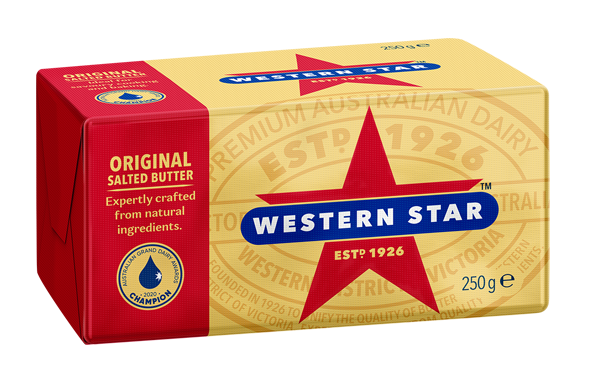 IN THIS RECIPE
Original Salted Butter
Western Star is Australia's favourite butter. It's a classic, pure creamery butter with a rich satisfying, five-star taste. Winner of Champion Butter at the 2019 Australian Grand Dairy Awards, this product sets the benchmark by which all other butters are judged. Expertly crafted from only two natural ingredients, cream and salt.
LEARN MORE
More Mains recipes
Saute with butter
Melt butter on a medium heat. The butter must be hot otherwise it will be absorbed and the food becomes soggy rather than crispy. The food should "sizzle" when added to the pan.