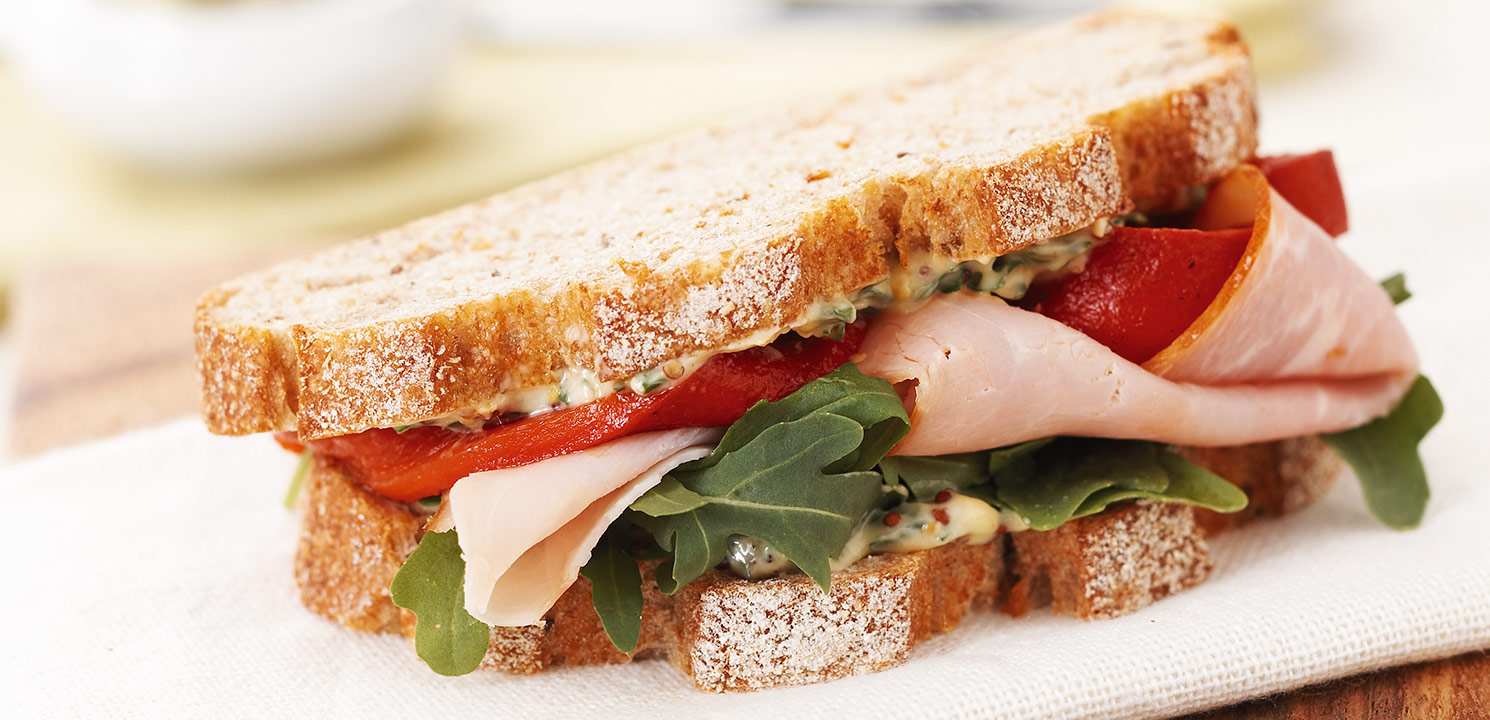 Snack, Sides and Starters
Mustard and Herb Butter, Ham and Roasted Capsicum Sandwiches
Prep 5 mins.
Serves 2
Easy
Mustard and Herb Butter, Ham and Roasted Capsicum Sandwiches
Method
---
Combine butter, herbs, mustard and pepper to taste. Spread lightly over each slice of bread.

Top two slices of bread with rocket, ham and capsicum strips, sandwich with remaining bread.

Serve sandwiches immediately or refrigerate until required.
More Tips
Try using rare roast beef in this sandwich.
Mustard and Herb Butter can be kept refrigerated for up to 1 week. Use leftover to dollop on cooked meats or as a sandwich spread.
More Snack, Sides and Starters recipes
Pine nut and herb crusted fish - in a hurry!
Combine melted Western Star Butter with a handful of breadcrumbs, raw pine nuts and fresh herbs of choice, press onto one side of a skinless white fish fillet. Bake at 200°C for 10-15 minutes or until golden.