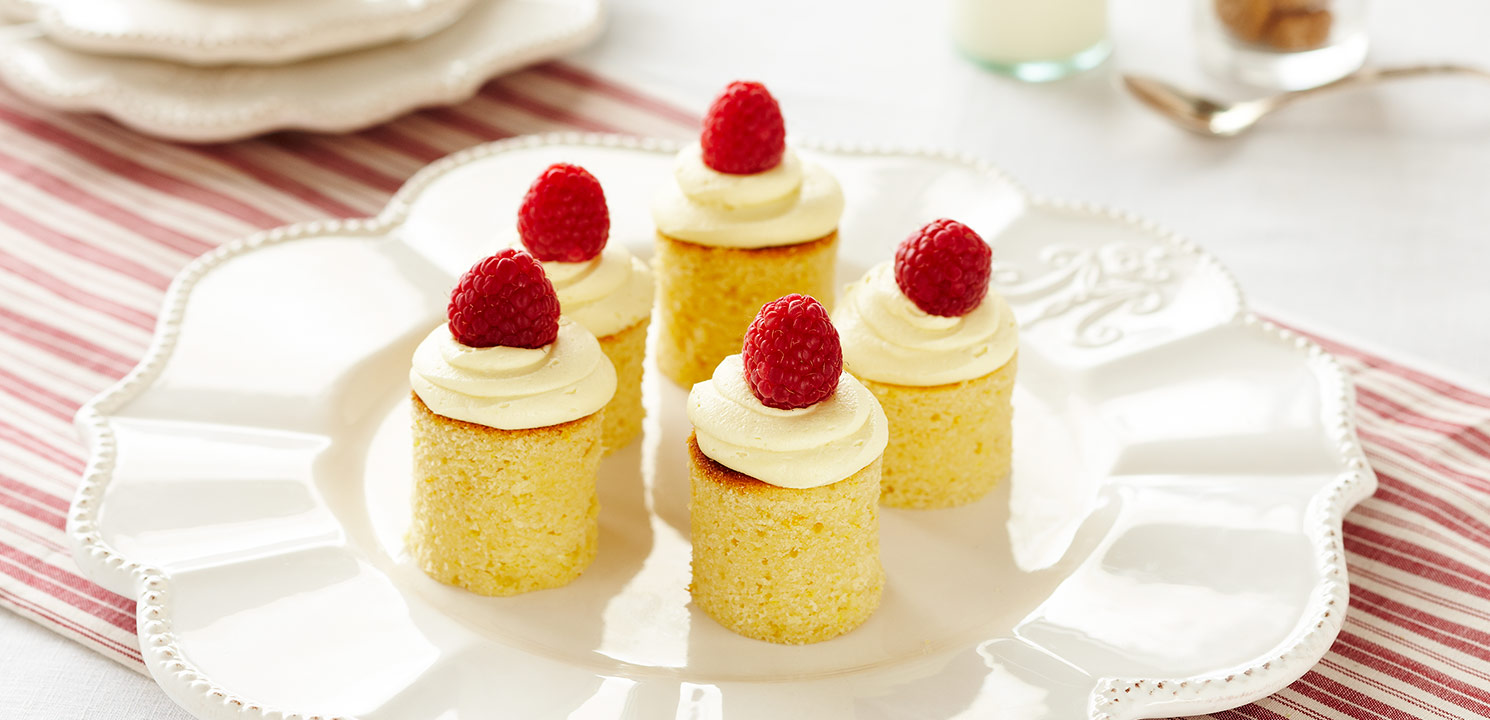 Baking & Desserts
Tiny White Chocolate and Raspberry Mudcakes
Prep 20 mins. /Cook 1h 0 mins.
Makes 16
Average
Tiny White Chocolate and Raspberry Mudcakes
Method
---
Note: this recipe requires an additional 95 minutes for resting.
Combine the butter, cream, sugars, chocolate and liqueur in a heat-proof bowl. Cook over simmering water stirring regularly until smooth. Cool slightly.

Whisk in the eggs and rind and then fold in the sifted flours. Pour into a lightly buttered and baking paper lined 23cm square cake pan and bake at 160°C for 40-45 minutes or until just cooked when tested with a skewer. Cool in pan for 10 minutes before turning onto a wire rack to cool completely.

Combine the extra chocolate and butter in a heat-proof bowl. Cook over simmering water, stirring until smooth. Refrigerate until cool. Stand at room temperature for 1 hour then beat for 5 minutes or until fluffy and white.

Level the top of the cake and and turn upside down. Use a 4cm round cutter to cut cake into 16 rounds. Pipe ganache onto the top of each cake and top with a raspberry.
More Tips
These tiny cakes are a mouthful of decadence! Perfect to serve with coffee or bring around to a Christmas gathering.
Leftover or trimmed cake can be processed with a little leftover icing until sticky and then formed into cake pops or truffles. Alternatively, crumbled cake trimmings make a great base for a trifle, or for a quick dessert layer in a glass with a sprinkling of liqueur, custard and raspberries!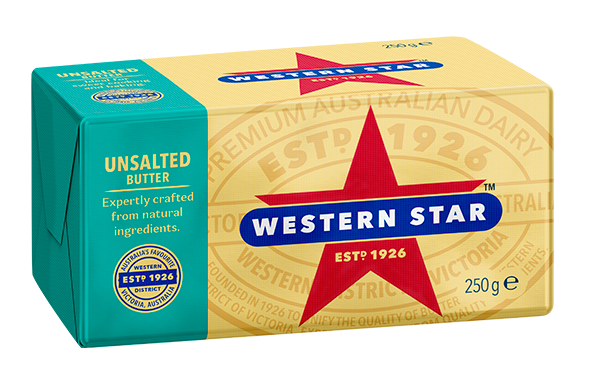 IN THIS RECIPE
Unsalted Butter
Western Star Unsalted is a great regular unsalted butter that is suitable for everyday cooking and baking needs.  It allows the cook to regulate the seasoning required for the dish.  Expertly crafted from one natural ingredient.
LEARN MORE
More Baking & Desserts recipes
Should I grease my baking tins?
This helps stop food sticking. Brush the tin with melted butter or use some baking paper with a little butter on it to rub around the inside of the tin.