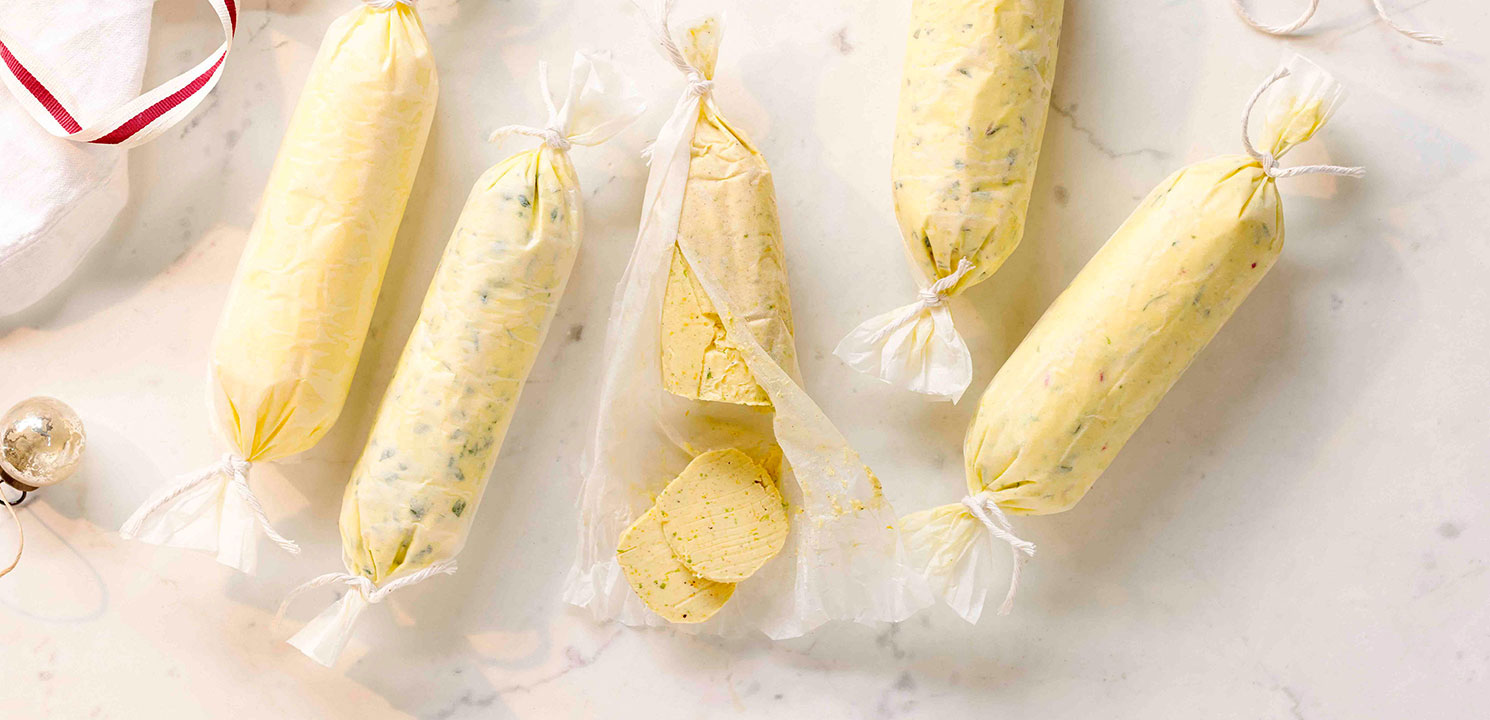 Sauces
Top 5 Savoury Flavoured Butters
Prep 5 mins.
Makes 1 (200g)
Easy
Top 5 Savoury Flavoured Butters
Method
---
Note: this recipe requires an additional 20 minutes for chilling.

Using a fork, mash preferred flavour variation into butter until evenly combined and smooth.

Roll into a cylinder using baking paper or foil and refrigerate or freeze until required.

To use, cut slices off the log of flavoured butter and add to steamed vegetables or grilled steak.
More Tips
Add a slice of savoury flavoured butter to: grilled meat, stuff under chicken skin before roasting, use to panfry seafood, stir into risottos, pasta or steamed vegetables. Perfect for herb or garlic bread.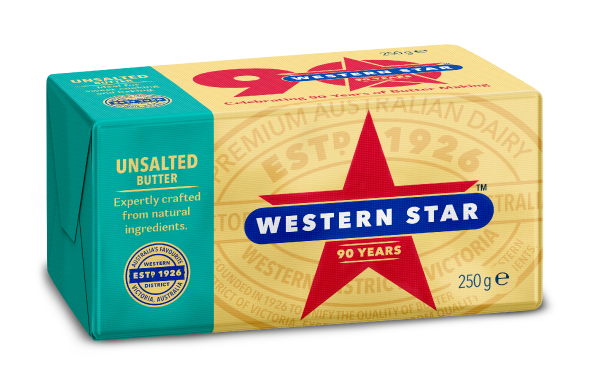 IN THIS RECIPE
Unsalted Butter
Western Star Unsalted is a great regular unsalted butter that is suitable for everyday cooking and baking needs.  It allows the cook to regulate the seasoning required for the dish.  Expertly crafted from one natural ingredients.
LEARN MORE
More Sauces recipes
Pine nut and herb crusted fish - in a hurry!
Combine melted Western Star Butter with a handful of breadcrumbs, raw pine nuts and fresh herbs of choice, press onto one side of a skinless white fish fillet. Bake at 200°C for 10-15 minutes or until golden.