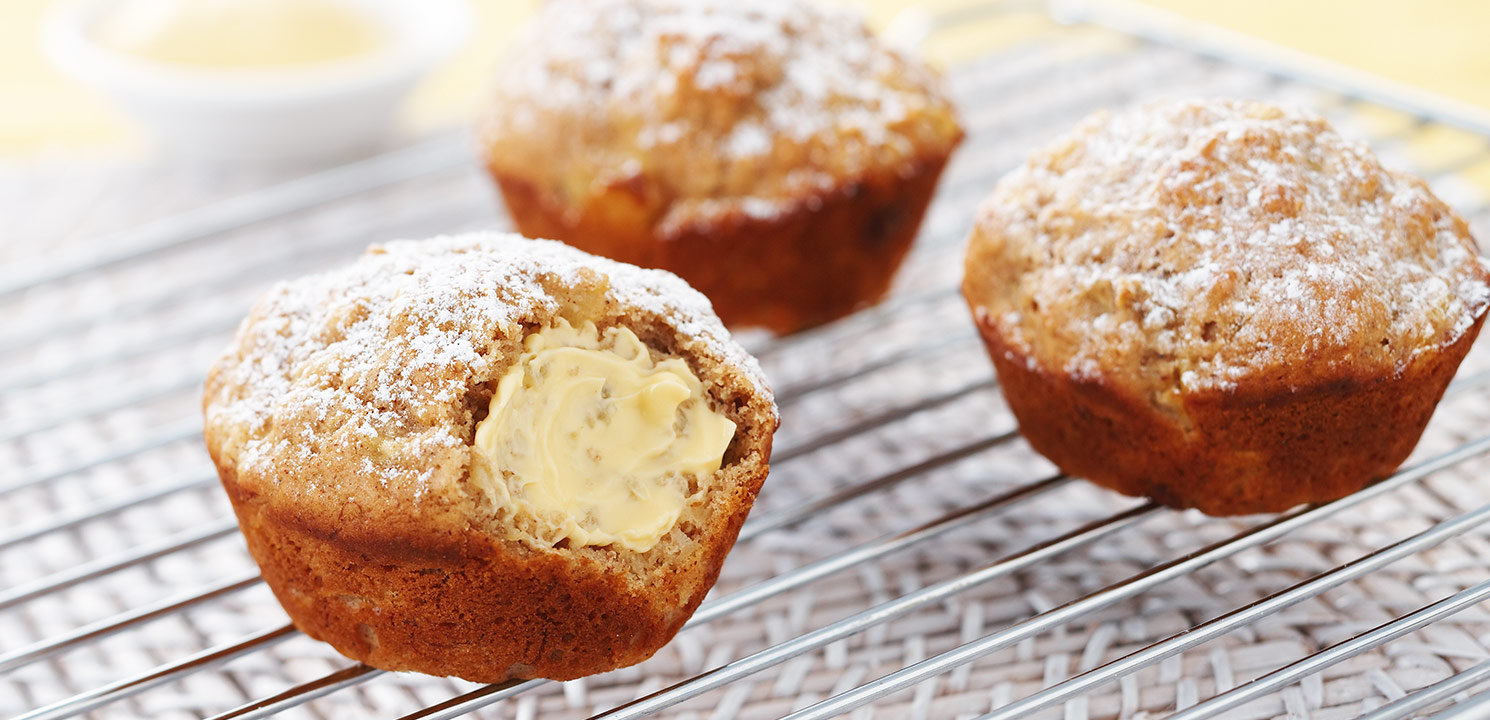 Baking & Desserts
Ultra Light Banana and Pineapple Muffins
Prep 10 mins. /Cook 20 mins.
Serves 16
Easy
Ultra Light Banana and Pineapple Muffins
Method
---
Sift flour, sugar and cinnamon into a large bowl.

Whisk together melted Western Star Soft 'N' Less, eggs, pineapple, reserved juice and banana.

Pour wet ingredients into dry ingredients and gently stir until just combined. Spoon mixture into 16 lightly buttered muffin pans. Bake at 180°C for 15-20 minutes until the muffins spring back when touched. Cool muffins in pan for 2 minutes, before removing to a wire rack to cool completely.

To serve, dust warm muffins with icing sugar, break open and spread with Western Star Soft 'N' Less if desired.
More Baking & Desserts recipes
Which butter should I use to make sweet pastries?
We recommend Chef's Choice - it's higher fat content and creamier finish makes it ideal for sweet pastries.