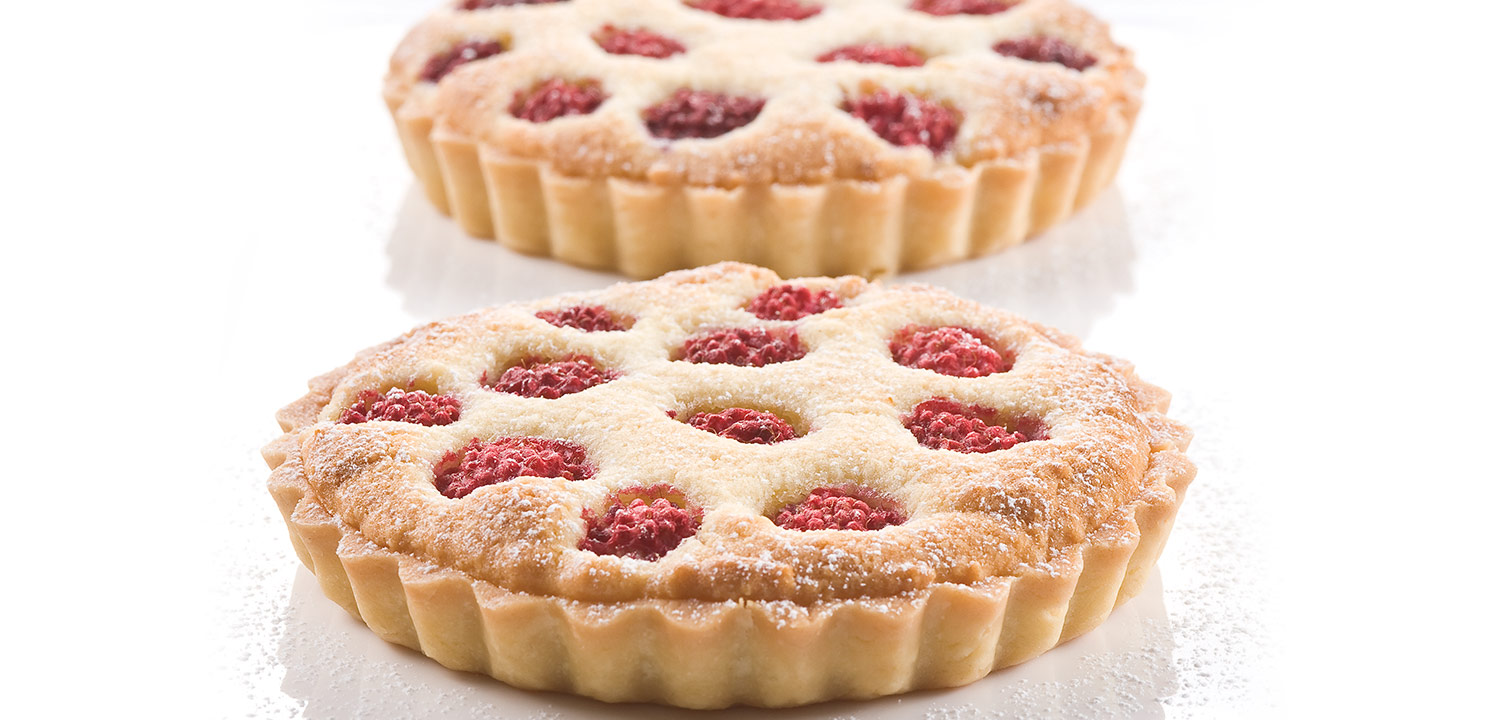 Baking & Desserts
Sweet Shortcrust Pastry
Prep 10 mins. /Cook 25 mins.
Makes 1 large tart case
Easy
Sweet Shortcrust Pastry
Method
---
Process flour, butter and sugar in a food processor until mixture resembles breadrumbs. Add water and pulse until dough begins to come together into a ball, do not overmix.

Scoop mixture into a plastic freezer bag and gently press into a smooth disc. Refrigerate for 15-20 minutes.

Roll out pastry between 2 sheets of baking paper to a 3mm thickness. Line a loose based 24cm flan tin with pastry, trimming the excess. Prick base with a fork and push a large sheet of foil into the pastry shell, pressing it up and over the sides.

Bake pastry at 190°C for 15 minutes. Remove foil and bake for a further 10 minutes until crisp and golden. Cool, then use as required.
More Tips
Don't overwork the pastry in the food processor, this develops the gluten in the flour producing tough pastry.
If there are holes in the pastry when lining the tin, use a little excess pastry to patch them up.
When using a recipe that requires a baked filling, remove the pastry after the first 15 minutes of baking, remove the foil and cool, then fill and bake until filling sets.
Never fill a hot pastry shell.
This pastry recipe can be used to line 4 x 12cm individual tart tins. Bake for 10 minutes, remove foil and bake for a further 5 minutes until crisp and golden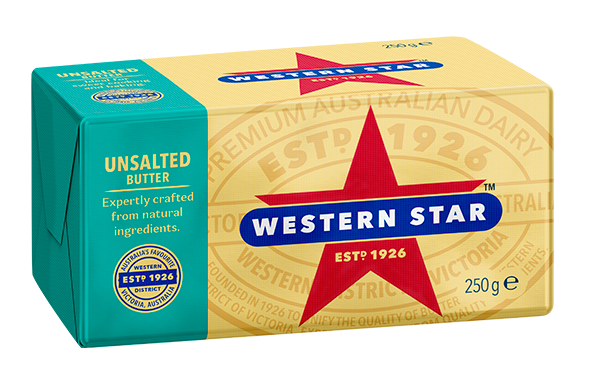 IN THIS RECIPE
Unsalted Butter
Western Star Unsalted is a great regular unsalted butter that is suitable for everyday cooking and baking needs.  It allows the cook to regulate the seasoning required for the dish.  Expertly crafted from one natural ingredient.
LEARN MORE
More Baking & Desserts recipes
Which butter should I use to make sweet pastries?
We recommend Chef's Choice - it's higher fat content and creamier finish makes it ideal for sweet pastries.