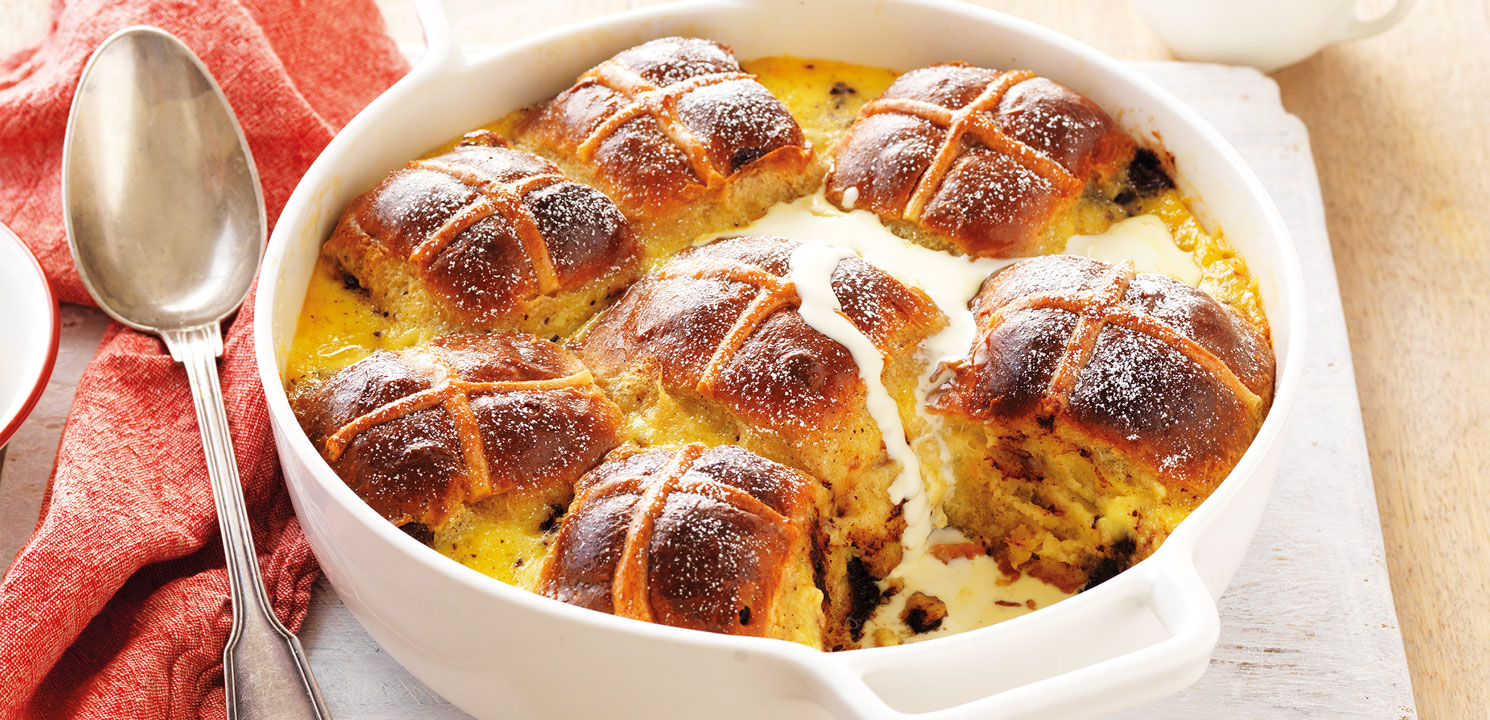 Baking & Desserts
Hot Cross Bun Pudding
Prep 35 mins. /Cook 55 mins.
Serves 6
Easy
Hot Cross Bun Pudding
Method
---
Grease an 8 cup-capacity round baking dish. Split buns through the centre. Spread Western Star Spreadable on each bun half and place base of buns into prepared pan. Sprinkle chocolate over buns.

Pour cream and vanilla into a saucepan and place over a medium heat for 5 minutes or until hot. Whisk milk, eggs, sugar and orange juice in a large bowl. Add warm cream. Pour mixture through a fine sieve over bun bases. Place bun tops over bases and set aside for 15 minutes for buns to soften in the custard mixture.

Preheat oven to 180°C. Place baking dish into a large roasting pan and pour enough boiling water to come halfway up the sides of baking dish. Bake for 45-50 minutes or until the custard is set (there will be a slight wobble, but this will thicken on standing). Dust with icing sugar and serve with a drizzle of the extra thickened cream.
More Tips
You can use left over hot cross buns or make your own Traditional Hot Cross Bun. Recipe: https://westernstarbutter.com.au/en/recipes/hot-cross-buns.html
Enjoy served with seasonal fruit for a delicious dessert.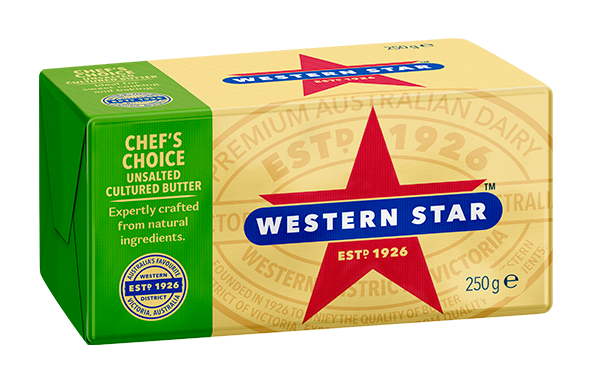 IN THIS RECIPE
Chef's Choice Unsalted Cultured Butter
Western Star Chef's Choice Premium Cultured Unsalted is a premium quality butter that's noted for its extra creamier continental taste and texture. A creamier fresh tasting butter that's versatile and ensures great results every time.
LEARN MORE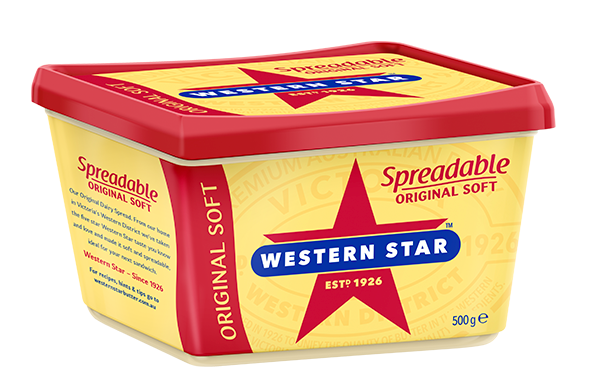 IN THIS RECIPE
Spreadable Original Soft
We've taken the five-star Western Star taste you know and love and made it soft and spreadable. Ideal for sandwiches, toast, pancakes and more.
LEARN MORE
More Baking & Desserts recipes
Forgotten to soften the butter?
Grate butter coarsely, spread onto baking paper and stand for 10 minutes before using. Alternatively chop into 2cm cubes, microwave on 30% power in 10 second bursts until just softened.