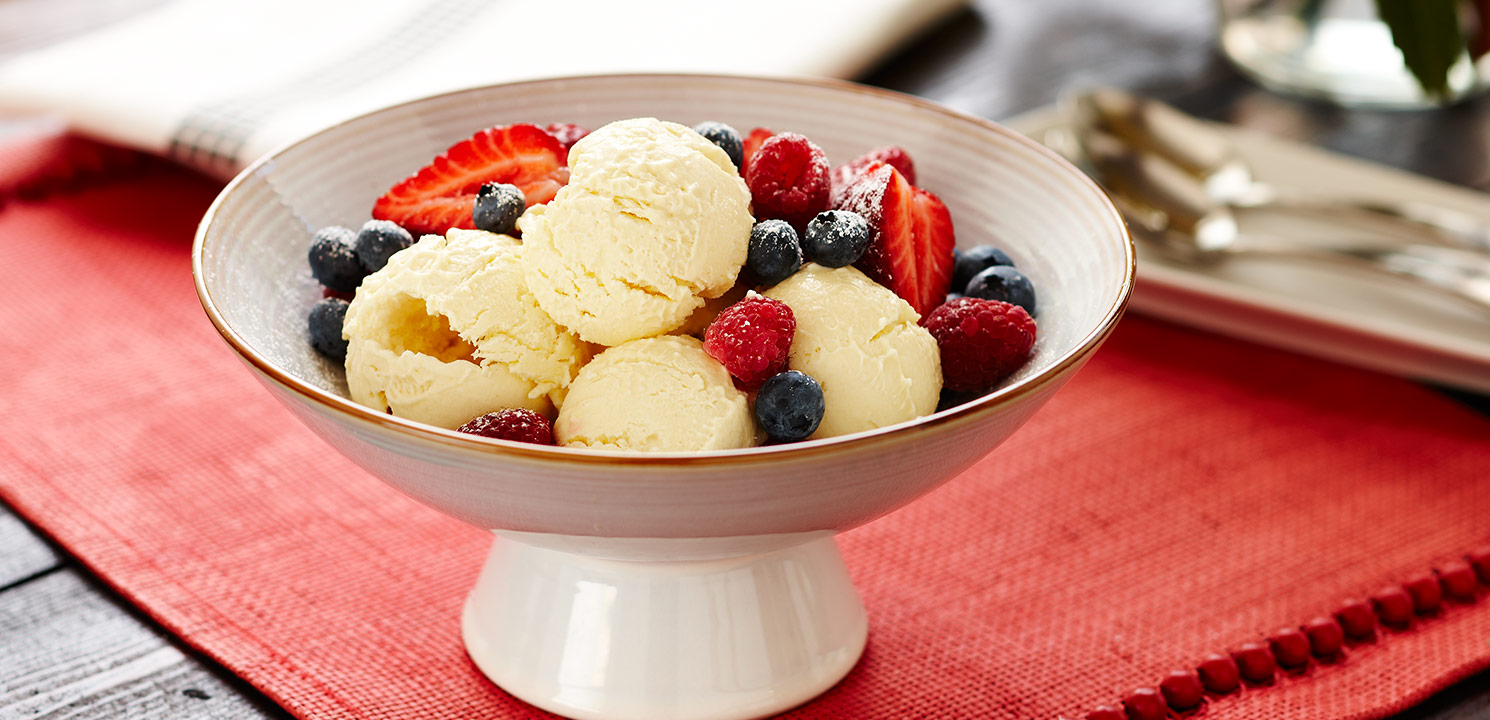 Baking & Desserts
Browned Butter Ice Cream
Prep 10 mins. /Cook 5 mins.
Makes 1kg
Easy
Browned Butter Ice Cream
Method
---
Melt the butter in a saucepan over medium heat until the solids at the base of the pan light brown and nutty smelling. Stir in the condensed milk. Strain the mixture into a bowl and chill in the freezer for 15 minutes.

Beat the cream, condensed milk mixture and vanilla together with an electric mixer until thick, creamy and doubled in volume. Pour mixture into a freezer proof container, cover and freeze until firm.

Allow 3 hours for chilling and freezing.

Serve scoops of ice cream in a bowl, topped with berries.
More Tips
While it might sound wickedly decadent, this ice cream has a lovely rich nutty vanilla flavour and only needs to be served in small quantities ( 1-2 scoops per person).
It marries perfectly with fresh berries.
This ice cream is not suitable for churning in an ice cream maker.
To achieve perfect scoops, remove ice cream from the freezer 10 minutes before serving to soften slightly.
This ice cream is absolutely divine served with Christmas pudding instead of brandy butter.
For a special Christmas touch, try adding roasted chopped macadamias to ice cream before freezing.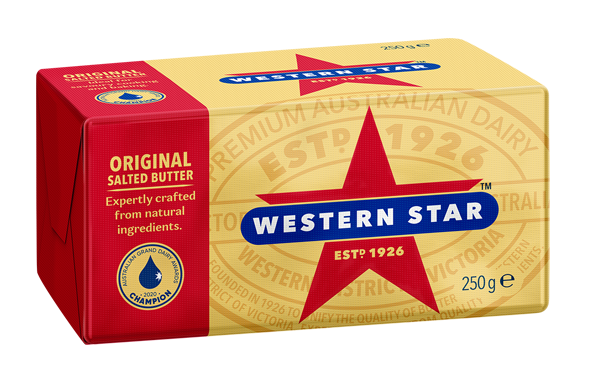 IN THIS RECIPE
Original Salted Butter
Western Star is Australia's favourite butter. It's a classic, pure creamery butter with a rich satisfying, five-star taste. Winner of Champion Butter at the 2019 Australian Grand Dairy Awards, this product sets the benchmark by which all other butters are judged. Expertly crafted from only two natural ingredients, cream and salt.
LEARN MORE
More Baking & Desserts recipes
Which butter should I use to make sweet pastries?
We recommend Chef's Choice - it's higher fat content and creamier finish makes it ideal for sweet pastries.