Which butter is best?
Which butter is best?
Which butter is best?
Which butter is best?
Which butter is best?
ARTICLE
Which butter is best?  A simple guide to the different types of butter
Using the right butter for each type of cooking and baking helps deliver the best results every-time.
But what type of butter should you use?
Original Salted Butter
Savoury Star
Salted butter is a versaatile cooking staple.  Made with just two ingredients, Australian cream and salt, pure and natural salted butter enhances the flavour of food while adding an exceptional creamy texture.
Use when cooking Muffin Tin Gratin Potatoes, Crispy Roast Pork with Stuffing and Maple Glazed Roast Chicken.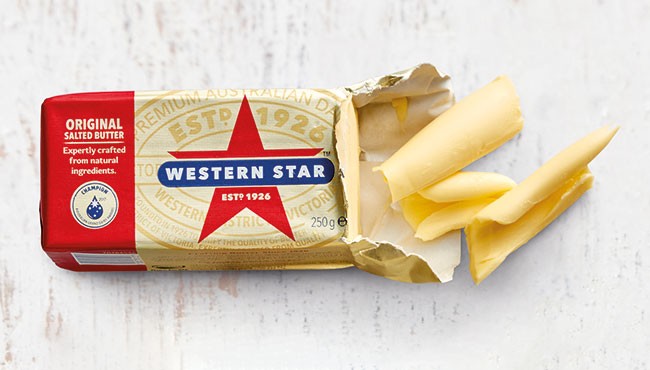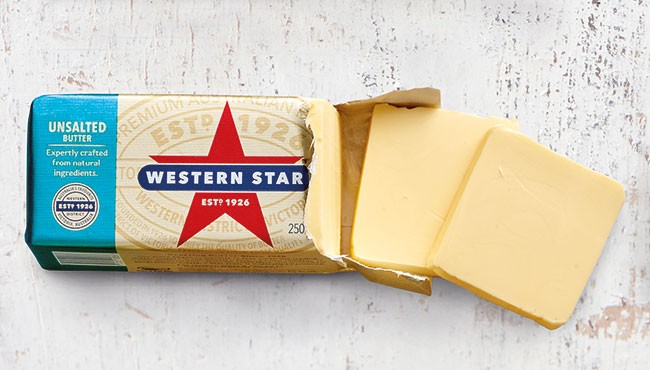 Unsalted Butter
Versatile Star
We know that unsalted butter and everyday baking are a perfect match.  But you don't have to relegate unsalted buter to only the world of sweet cooking.  Use pure and natural butter in any dish where you want to have control over the seasoning.
Use for your best brownies, no-churn choc-mint ice cream cakes and more.
Chef's Choice Unsalted Cultured Butter
Pastry Star
When you really want your pastry and baking to shine, unsalted cultured butter delivers with that sought after creamier continental taste.
Use to elevate the flavuor in your Christmas Mince Pies, Short Bread or Lemon Tart.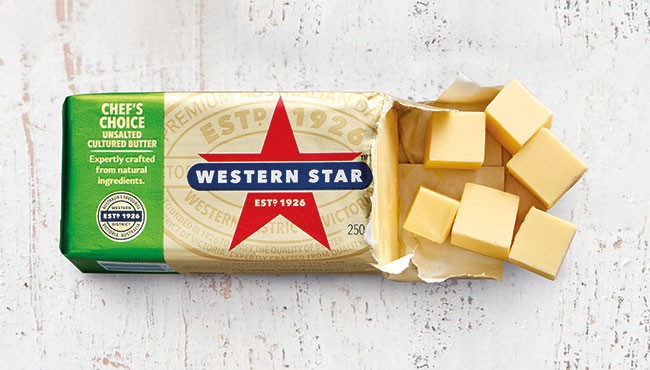 Salt Reduced Butter
Salt Reduced Star
When you love adding the creamy flavour of butter to your cooking but prefer less salt in your diet, try salt-reduced butter.  It's got 45% less sodiym that our salted butter, but still delivers that great butter taste to your meals.
Use in all your savoury Christmas cooking such as Rosemary, Garlic and Lemon Roast Lamb, Buttery Herb Roasted Potatoes and Honey Glazed Roast Carrots.