Which butter is best?
Which butter is best?
Which butter is best?
Which butter is best?
Which butter is best?
ARTICLE
Which butter is best?  A simple guide to the different types of butter
Using the right butter for each type of cooking and baking helps deliver the best results every-time.
But what type of butter should you use?
Salted Butter
Salted butter generally has up to 2% salt added to the butter mixture. Salt is added not only to enhance the flavour of the butter, but bring out the flavour of other ingredients.  It also serves as a preservative to enhance the shelf life of the butter.
Salted butter is ideal for savoury cooking and baking.  Typically salted butter is not used for sweet baking as the salt can sometimes overpower the sweet flavour of the butter or other ingredients.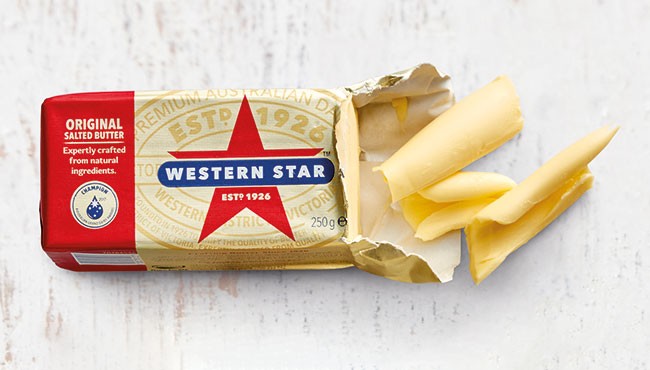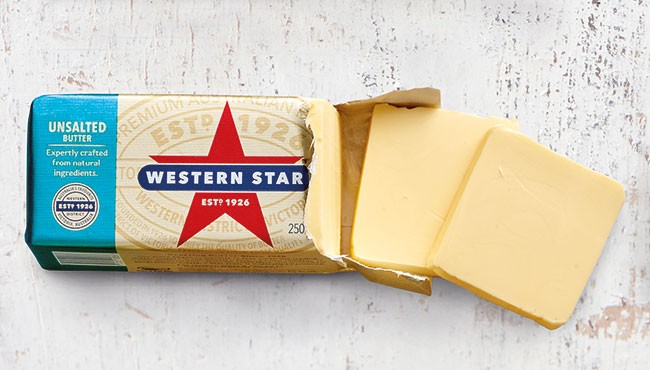 Unsalted Butter
Unsalted butter can be used for any situation – but typically it is ideal for sweet baking and cooking to avoid salt overpowering the flavour of the ingredients.  
Of course you can use unsalted butter for savoury cooking – you simple add the amount of additional salt as required by the recipe (or to taste).
Cultured Butter
Cultures are added to the butter to create a distinct lactic or cultured flavour.  Typically produced in Northern European countries, cultured butter is increasing in popularity in Australia.
Cultured butter is typically higher in fat than salted and unsalted butter, which delivers a creamier finish and makes it ideal for sweet cooking and baking.  Specifically it is ideal for pastry making as the additional fat adds to the quality of the pastry and flavour.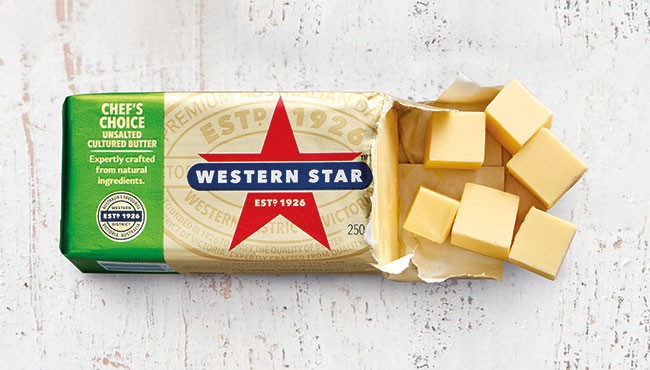 Salt Reduced Butter
Salt reduced butter is ideal for those who love the taste of butter, but are looking to restrict sodium in their diet.  Typically this product is best for savoury cooking and baking.