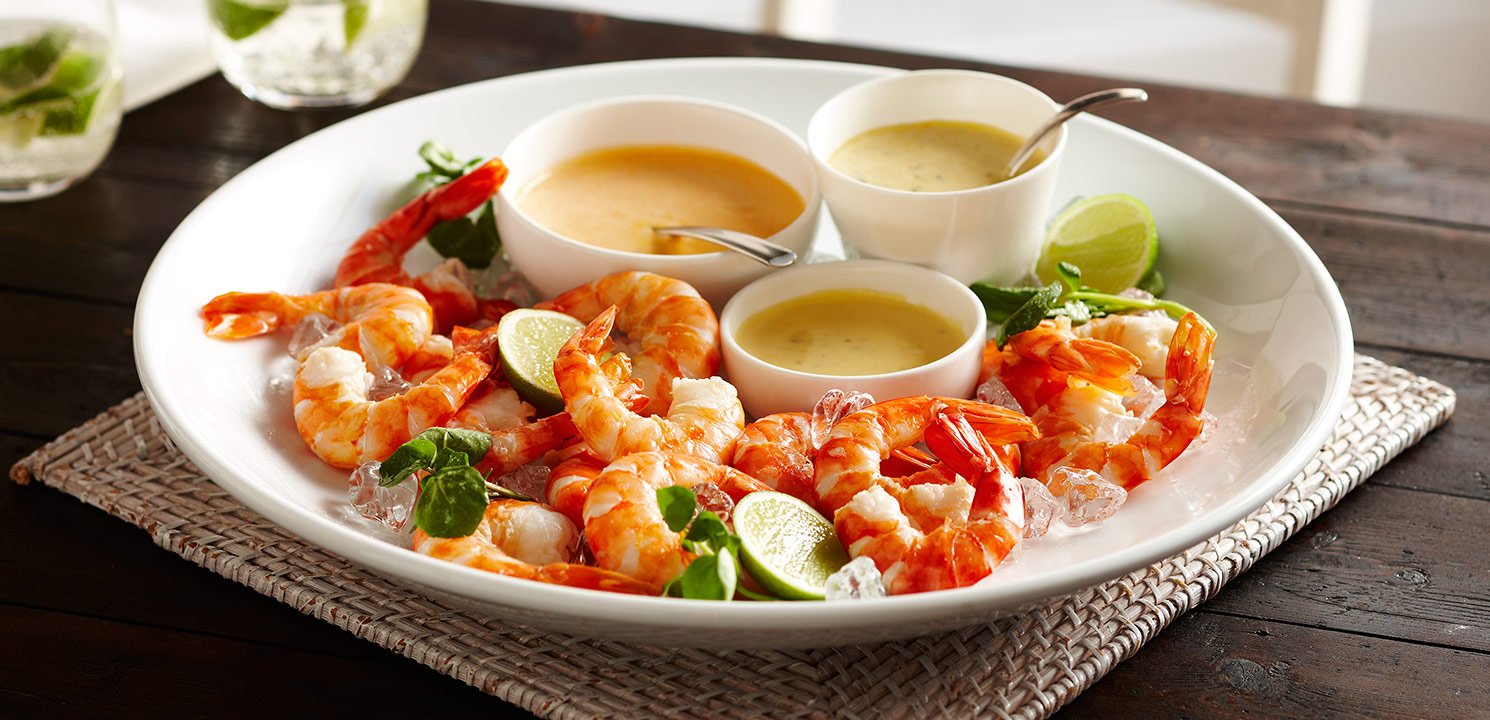 Sauces
3 Dipping Sauces for Prawns
Prep 3 mins. /Cook 3 mins.
Makes 250ml
Easy
3 Dipping Sauces for Prawns
Ingredients
---
Variation: Coriander, Ginger and Citrus
Variation: Roasted Red Capsicum Aioli
---
Method
---
Combine the yolks and vinegar in a small food processor bowl and pulse well to combine.

Melt the butter in a saucepan until very hot. With the motor running, add the butter to the processor in a slow, steadystream.

For variations, add desired ingredients to the processor and blend briefly to combine.

Serve warm or cold as a dipping sauce with prawns or seafood.
More Tips
Sauces can be made a day ahead and refrigerated until required. Stir gently to combine before spooning into serving dishes.
For breakfast with a twist, try serving your favourite dipping sauce variation with poached eggs!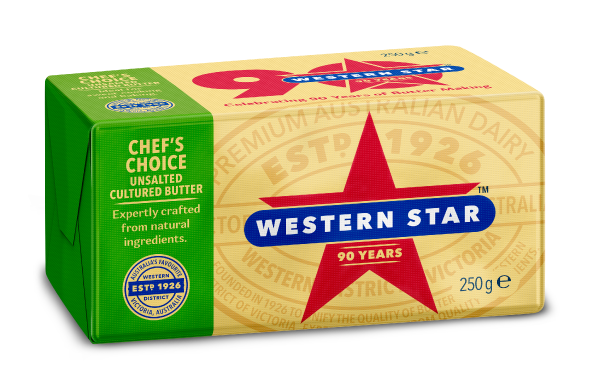 IN THIS RECIPE
Chef's Choice Unsalted Cultured Butter
Western Star Chef's Choice Premium Cultured Unsalted is a premium quality butter that's noted for its extra creamier continental taste and texture. A creamier fresh tasting butter that's versatile and ensures great results every time.
LEARN MORE
More Sauces recipes
Delicious slow roasted tomoatoes
Simply slice roma tomatoes in half, lay cut side up on a lined baking tray, season with salt and pepper, and top each tomato with a slice of garlic and a knob of butter. Bake at 140°-150°C for 1-2 hours or until done to your liking. Use in salads, antipasto or simply enjoy on fresh bread!