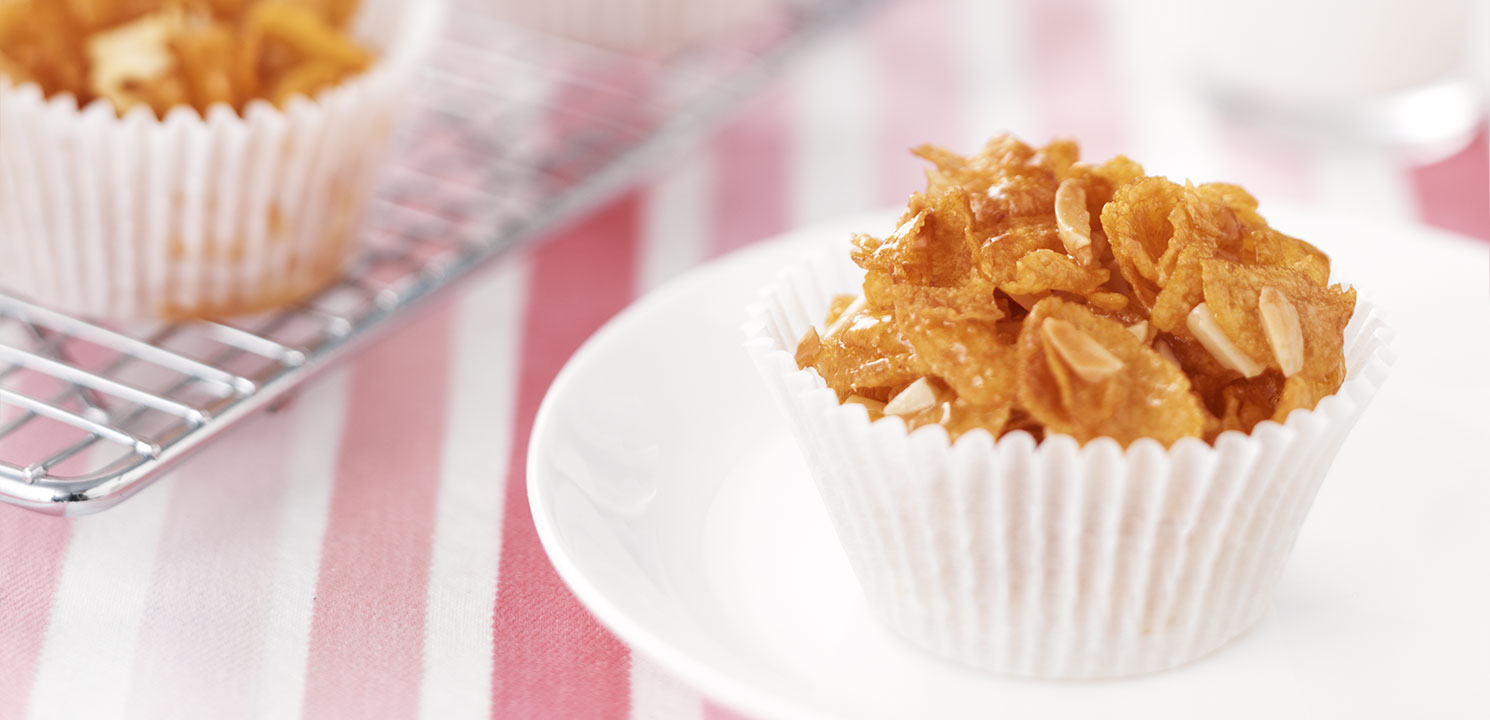 Baking & Desserts
Almond Honey Joys
Prep 5 mins. /Cook 15 mins.
Serves 15-20
Easy
Almond Honey Joys
Method
---
Melt butter, sugar and honey in a saucepan until boiling. Remove from heat and stir in cornflakes and almonds until coated.

Spoon cornflake mixture into paper case lined muffin pans and bake at 160°C for 7-10 minutes until golden.

Cool completely in pans before serving.
More Tips
If you prefer, use crushed peanuts in this recipe or omit nuts altogether.
More Baking & Desserts recipes
Which butter should I use to make sweet pastries?
We recommend Chef's Choice - it's higher fat content and creamier finish makes it ideal for sweet pastries.