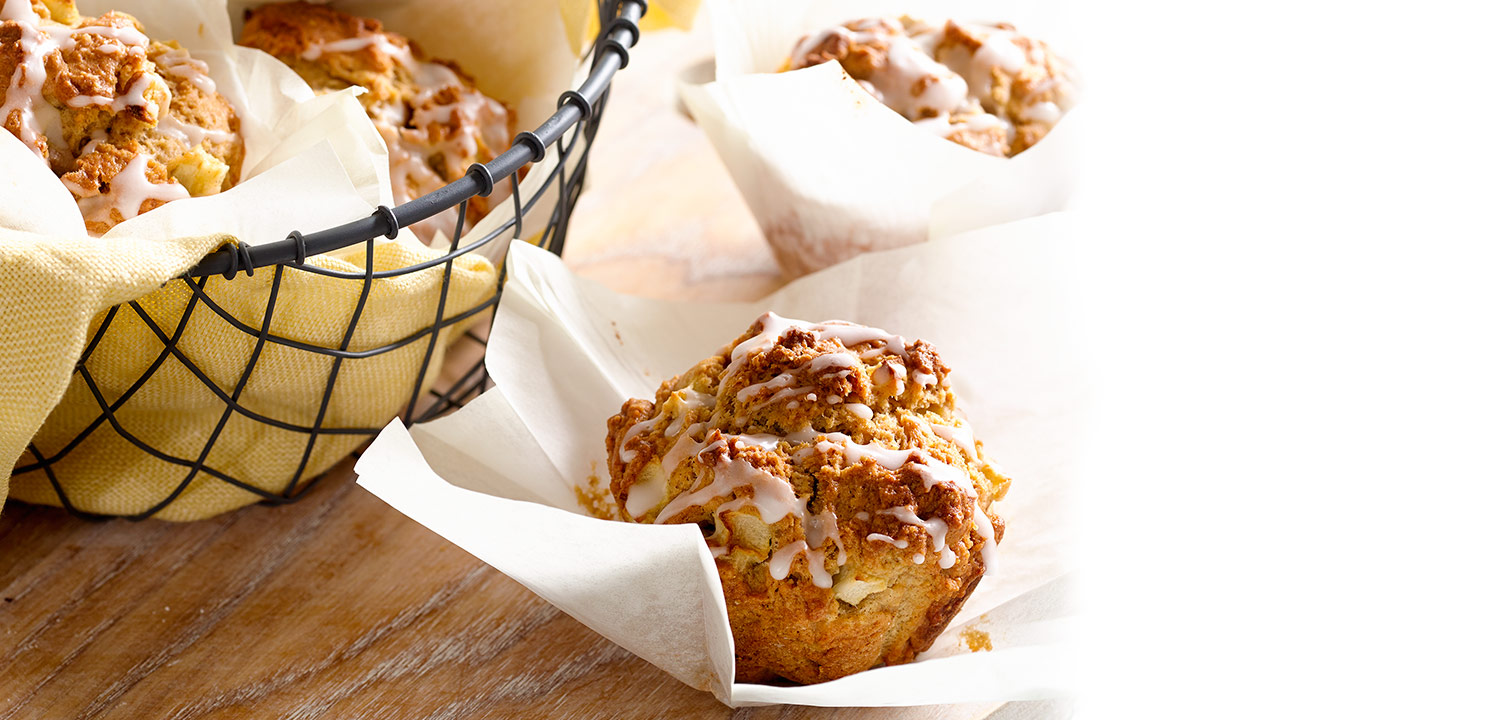 Baking & Desserts
Apple and Cinnamon Muffins
Prep 10 mins. /Cook 25 mins.
serves 12
Easy
Apple and Cinnamon Muffins
Method
---
With Mum or Dad's help, preheat the oven to 180°C and place 12 paper cases into a muffin tin.

Sift the flour, baking powder, and cinnamon into a large bowl then stir in the sugar. Add the beaten eggs, cooled butter and apple, and stir until just mixed. Be careful not to stir for too long because you want the muffins to be light and fluffy!

Carefully spoon the batter evenly between the 12 muffin cases, then ask Mum or Dad to transfer them into the oven to bake for 25 minutes or until golden. Once baked, remove the muffins and cool for five minutes in the tin before transferring to a wire rack to cool completely.

For extra special muffins, use a wooden spoon to mix together the water and icing sugar in a medium bowl. Once the muffins are cool, have fun drizzling the icing over the top of the muffins, and wait 5 minutes for the icing to set before enjoying.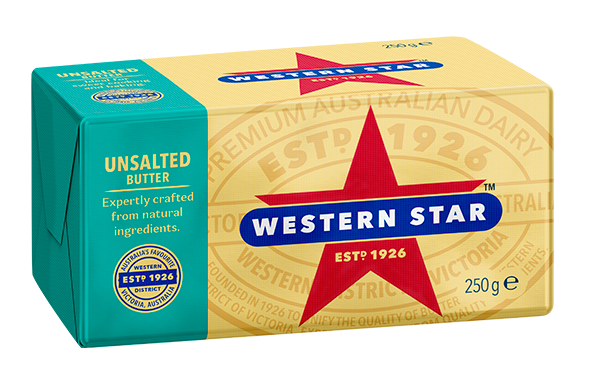 IN THIS RECIPE
Unsalted Butter
This versatile all-rounder gives you control of seasoning in the kitchen. We know that unsalted butter and everyday baking are a perfect match. But you don't have to relegate unsalted butter to only the world of sweet cooking. This pure unsalted butter is perfect for everyday cooking where you want to have control over the seasoning. Expertly crafted from one natural ingredient, Australian cream. Western Star has been Crafting Butter in Victoria since 1926 when the leading butter makers in the Western District came together. Over 95 years later and trusted for generations, Western Star truly is Australia's Favourite.
LEARN MORE
More Baking & Desserts recipes
Forgotten to soften the butter?
Grate butter coarsely, spread onto baking paper and stand for 10 minutes before using. Alternatively chop into 2cm cubes, microwave on 30% power in 10 second bursts until just softened.