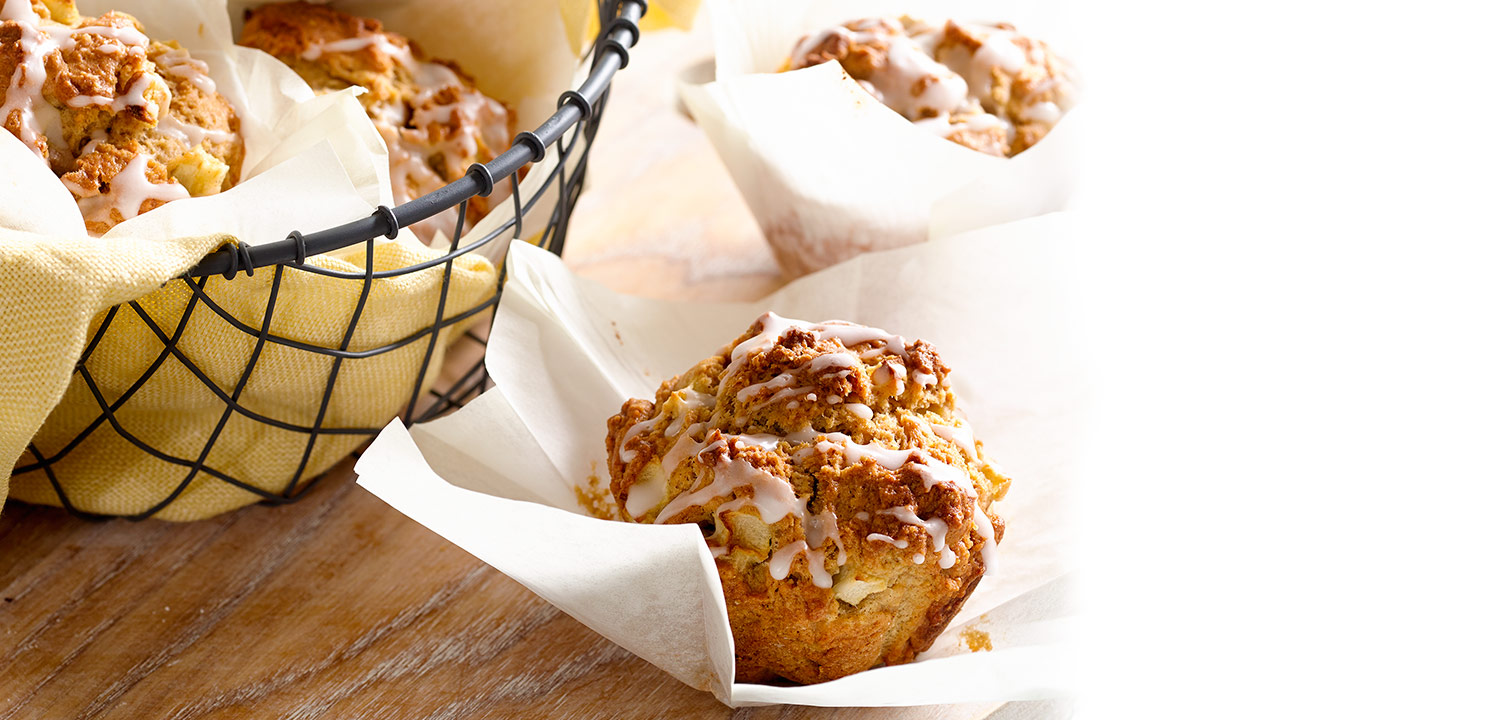 Baking & Desserts
Apple and Cinnamon Muffins
Prep 10 mins. /Cook 25 mins.
serves 12
Easy
Apple and Cinnamon Muffins
Method
---
With Mum or Dad's help, preheat the oven to 180°C and place 12 paper cases into a muffin tin.

Sift the flour, baking powder, and cinnamon into a large bowl then stir in the sugar. Add the beaten eggs, cooled butter and apple, and stir until just mixed. Be careful not to stir for too long because you want the muffins to be light and fluffy!

Carefully spoon the batter evenly between the 12 muffin cases, then ask Mum or Dad to transfer them into the oven to bake for 25 minutes or until golden. Once baked, remove the muffins and cool for five minutes in the tin before transferring to a wire rack to cool completely.

For extra special muffins, use a wooden spoon to mix together the water and icing sugar in a medium bowl. Once the muffins are cool, have fun drizzling the icing over the top of the muffins, and wait 5 minutes for the icing to set before enjoying.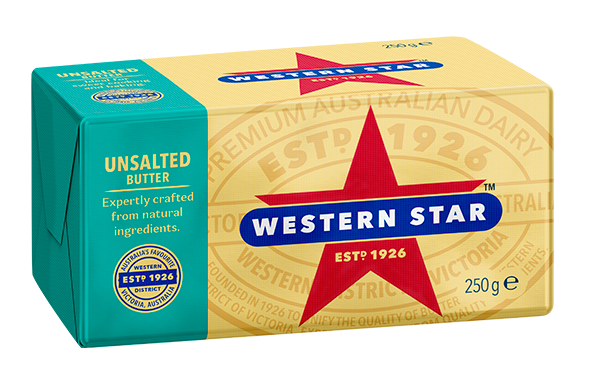 IN THIS RECIPE
Unsalted Butter
Western Star Unsalted is a great regular unsalted butter that is suitable for everyday cooking and baking needs.  It allows the cook to regulate the seasoning required for the dish.  Expertly crafted from one natural ingredient.
LEARN MORE
More Baking & Desserts recipes
Should I grease my baking tins?
This helps stop food sticking. Brush the tin with melted butter or use some baking paper with a little butter on it to rub around the inside of the tin.