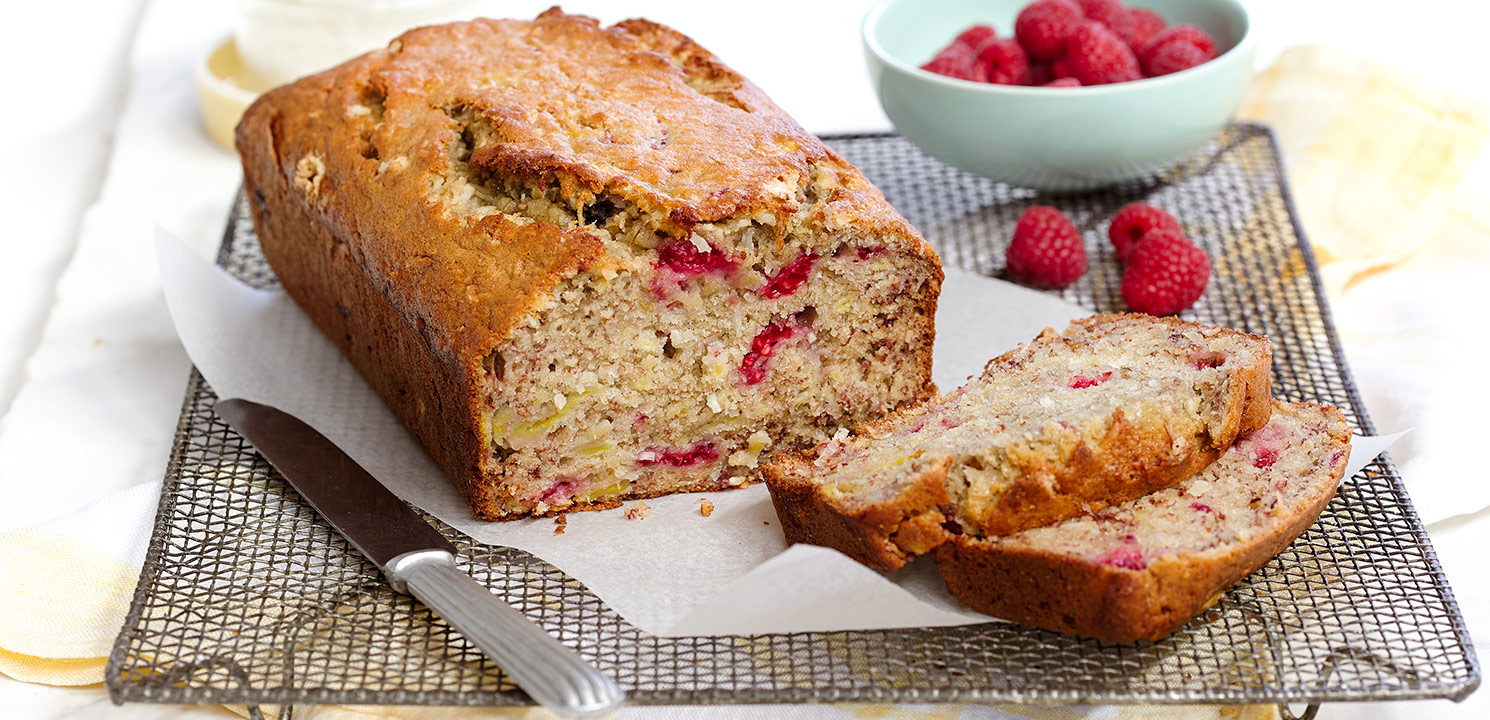 Baking & Desserts
Banana, Raspberry & Coconut Bread
Prep 15 mins. /Cook 1h 0 mins.
loaf 1
Easy
Banana, Raspberry & Coconut Bread
Method
---
Preheat the oven to 180°C. Grease and line a 20cm loaf tin. Set aside.

Sift the flour and bi carb soda into a large bowl. Set aside.

In the bowl of an electric mixer, cream the butter and sugar together until light and fluffy. Add the eggs, banana, buttermilk and vanilla, and mix well.

Gently fold in the flour and bicarb, followed by the coconut and raspberries. Mix until just combined. Transfer into the oven, and cook the bread for 1 hour or until golden and risen.

Remove from the oven and allow to stand for 10 minutes, before turning out onto a wire rack to cool.

Serve the bread warm or at room temperature.
More Tips
This loaf is also delicious slightly toasted spread with extra butter. Great for kids who don't usually like breakfast!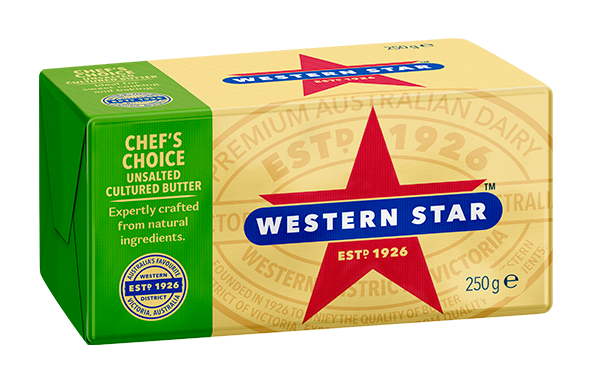 IN THIS RECIPE
Chef's Choice Unsalted Cultured Butter
Western Star Chef's Choice Premium Cultured Unsalted is a premium quality butter that's noted for its extra creamier continental taste and texture. A creamier fresh tasting butter that's versatile and ensures great results every time.
LEARN MORE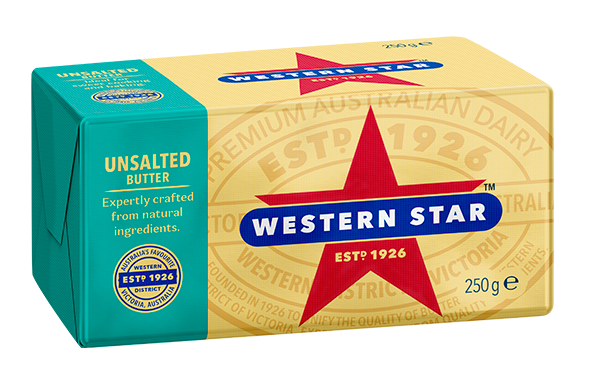 IN THIS RECIPE
Unsalted Butter
Western Star Unsalted is a great regular unsalted butter that is suitable for everyday cooking and baking needs.  It allows the cook to regulate the seasoning required for the dish.  Expertly crafted from one natural ingredient.
LEARN MORE
More Baking & Desserts recipes
Forgotten to soften the butter?
Grate butter coarsely, spread onto baking paper and stand for 10 minutes before using. Alternatively chop into 2cm cubes, microwave on 30% power in 10 second bursts until just softened.