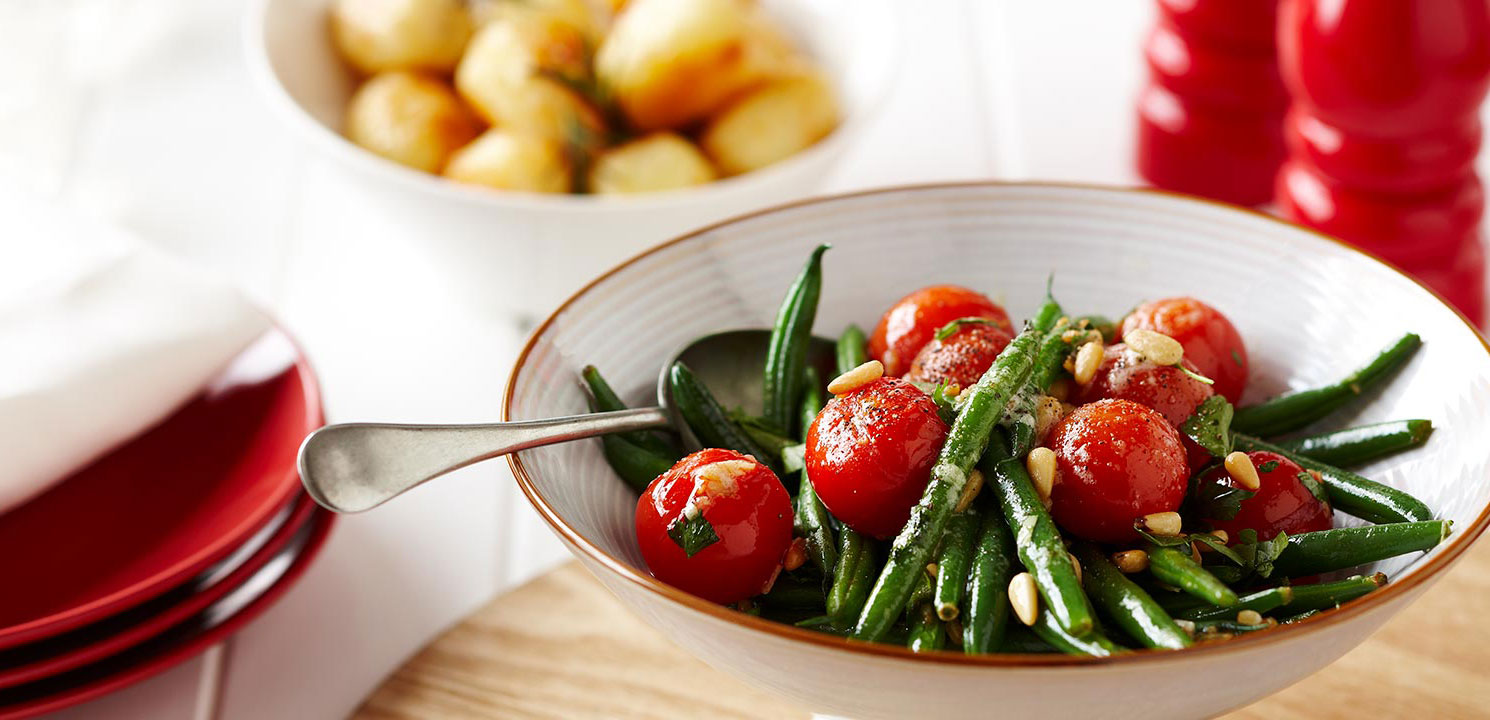 Snack, Sides and Starters
Beans and Cherry Tomatoes with Pine Nut Butter
Prep 5 mins. /Cook 10 mins.
Serves 8
Easy
Beans and Cherry Tomatoes with Pine Nut Butter
Method
---
Melt the butter in a large frypan, add the beans and tomatoes and pine nuts and saute over medium-high heat until tomatoes have blistered.

Stir through garlic and parsley and cook for one minute. Serve immediately.
More Tips
This is a simple side dish to prepare last minute, but if you want to get ahead, make a flavoured butter a day ahead with the butter, garlic, parsley and pine nuts and refrigerate until required. On the day, simply melt the butter in a frypan and toss through tomatoes and beans.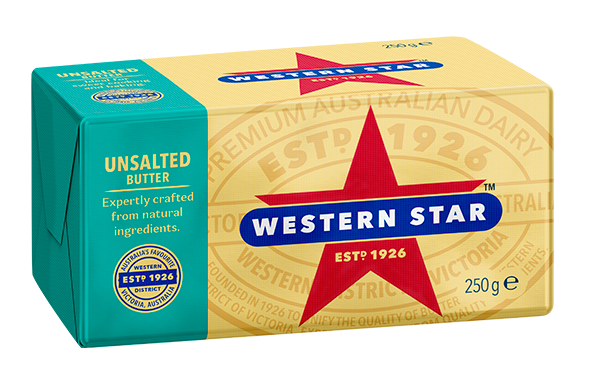 IN THIS RECIPE
Unsalted Butter
Western Star Unsalted is a great regular unsalted butter that is suitable for everyday cooking and baking needs.  It allows the cook to regulate the seasoning required for the dish.  Expertly crafted from one natural ingredient.
LEARN MORE
More Snack, Sides and Starters recipes
Cooking rice by absorption method?
Add a knob of butter to the water for a delicious buttery flavour and separated grains. Especially great served with curries?